Video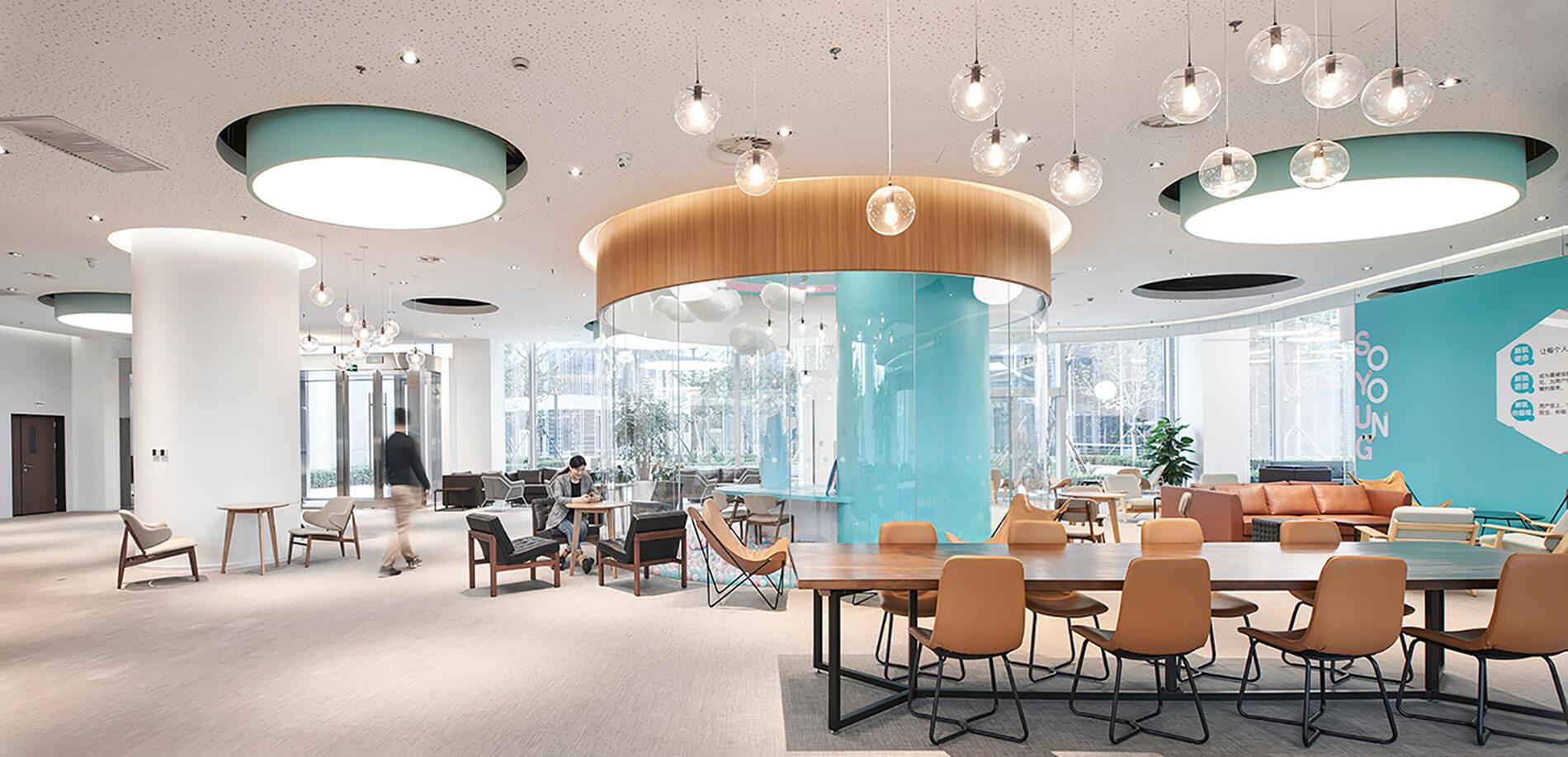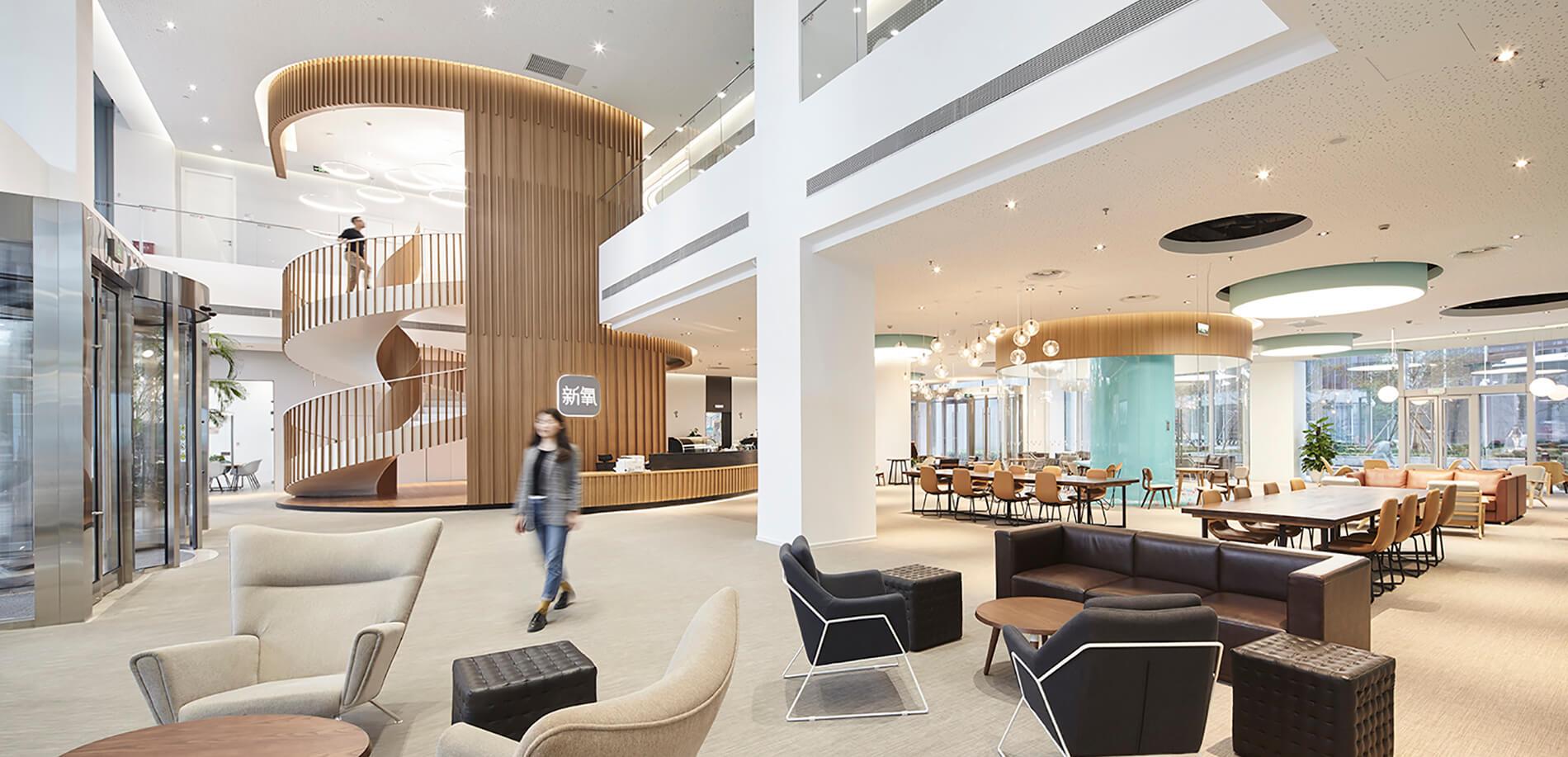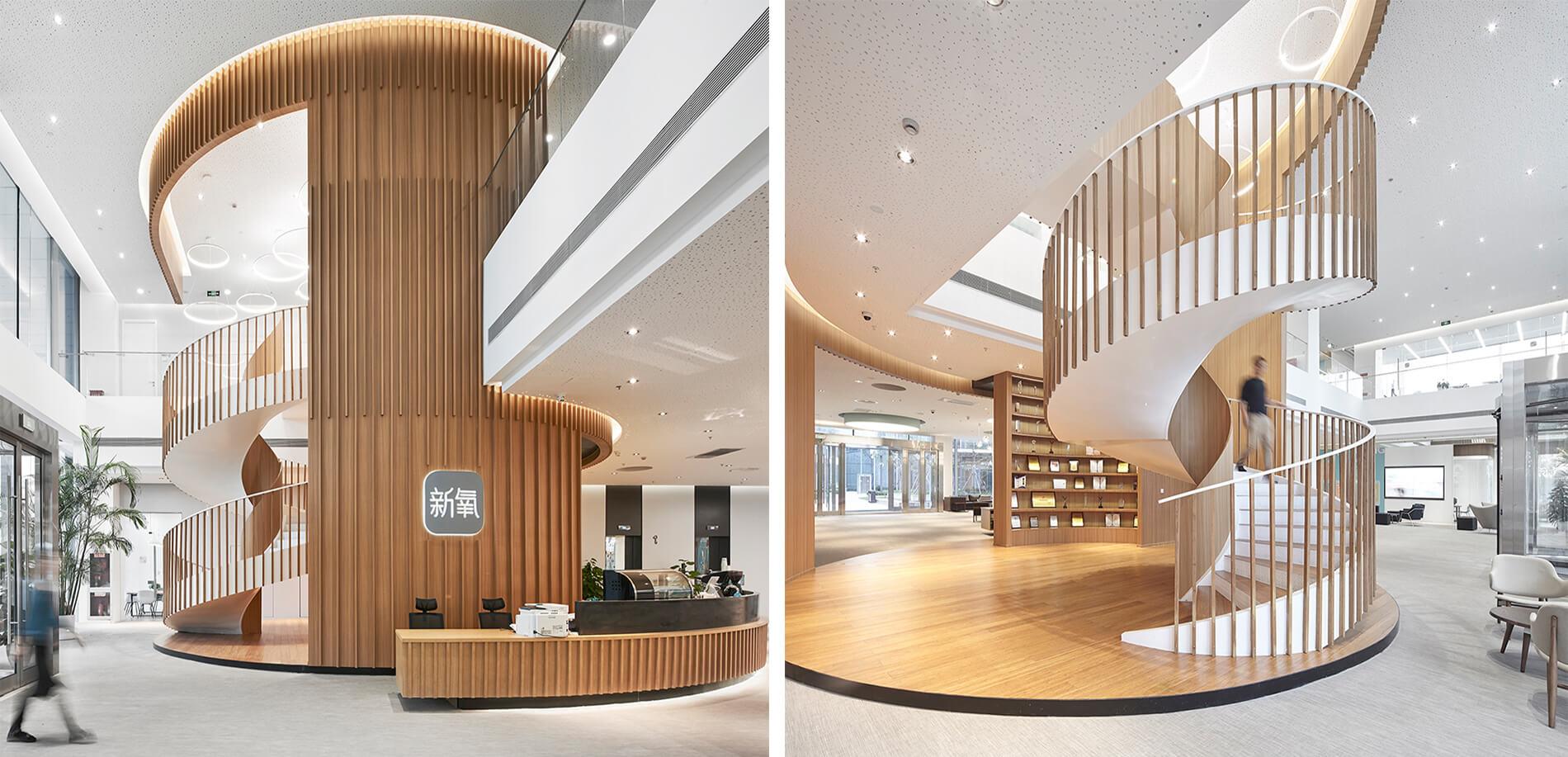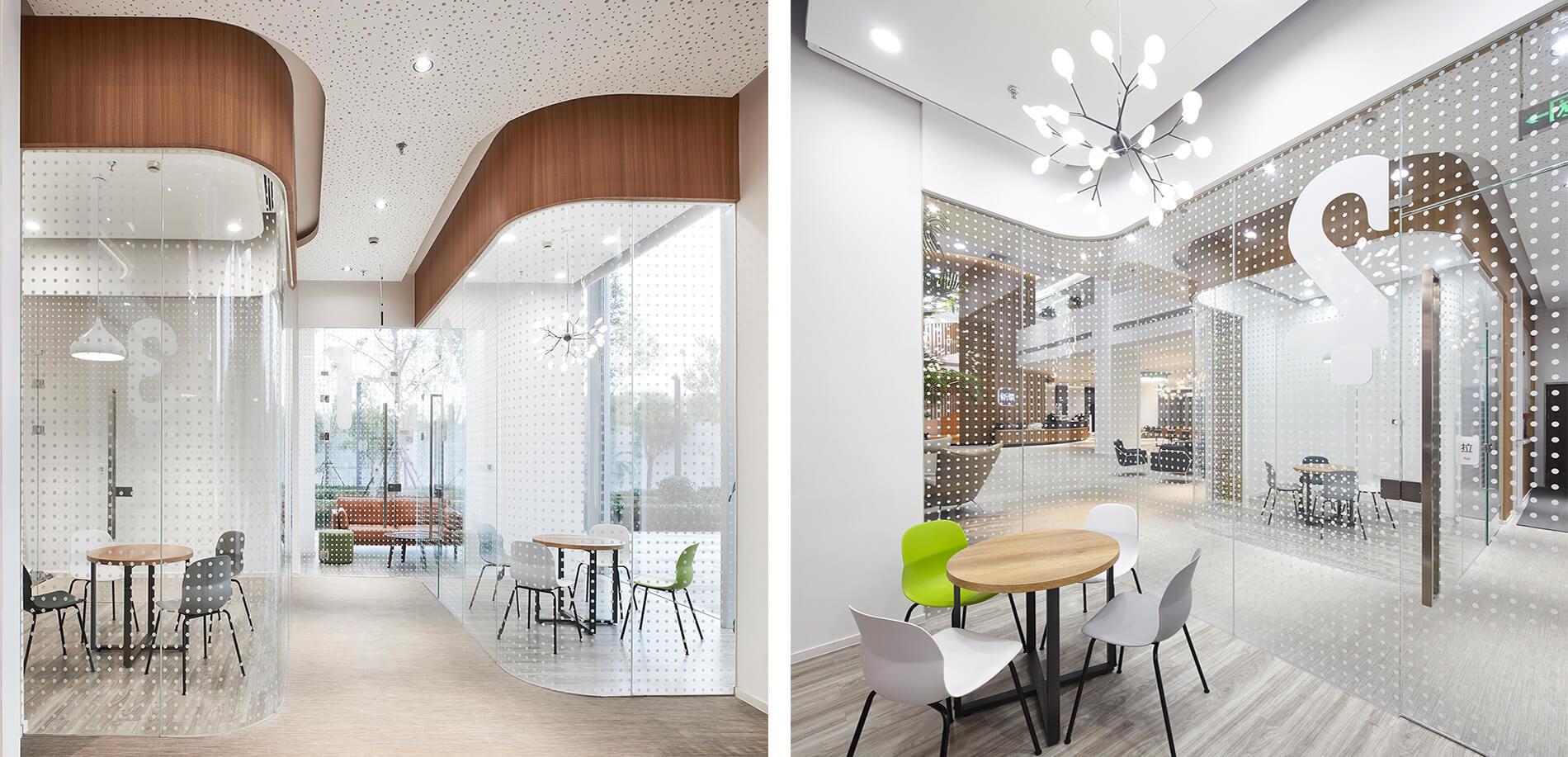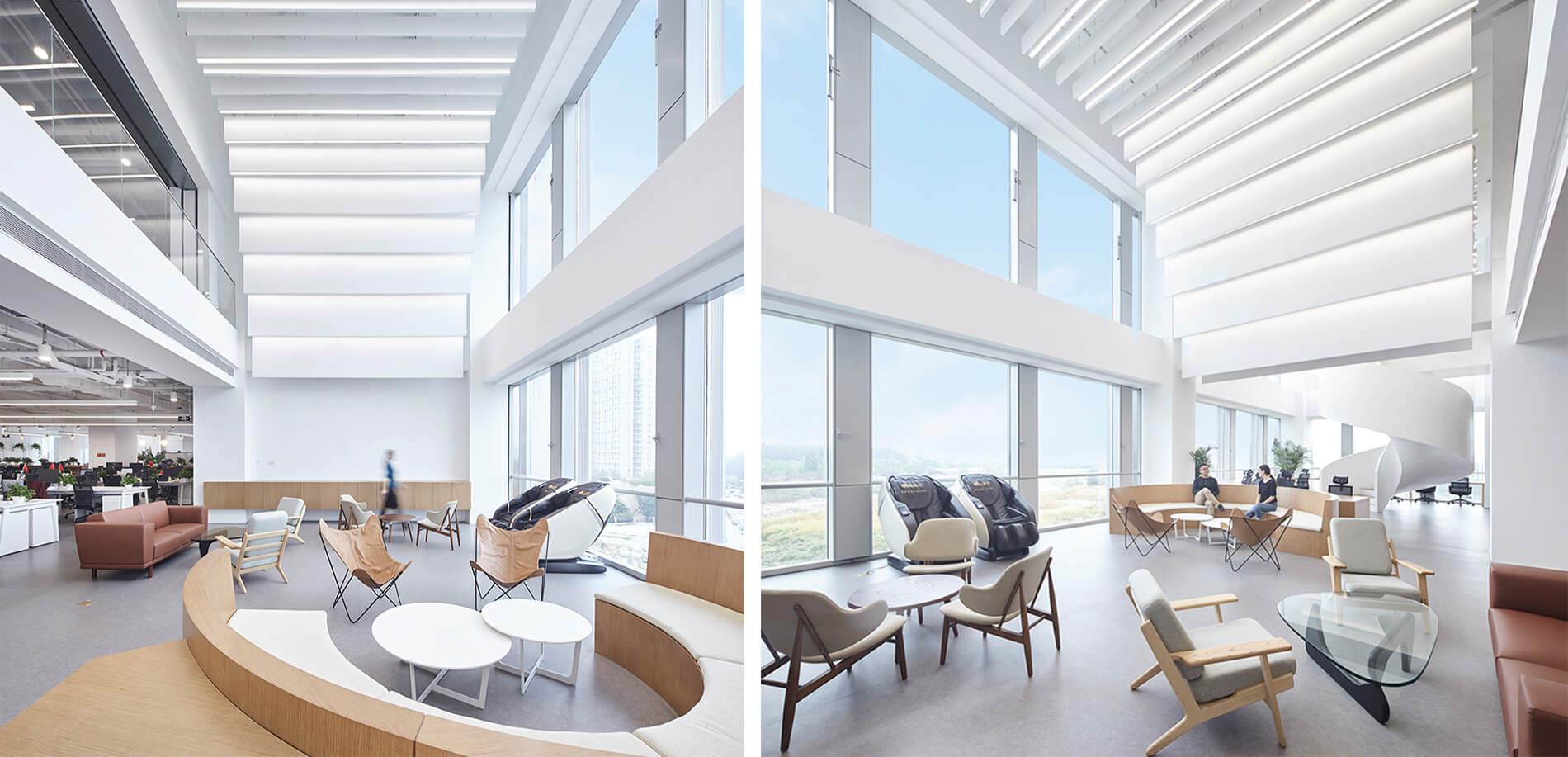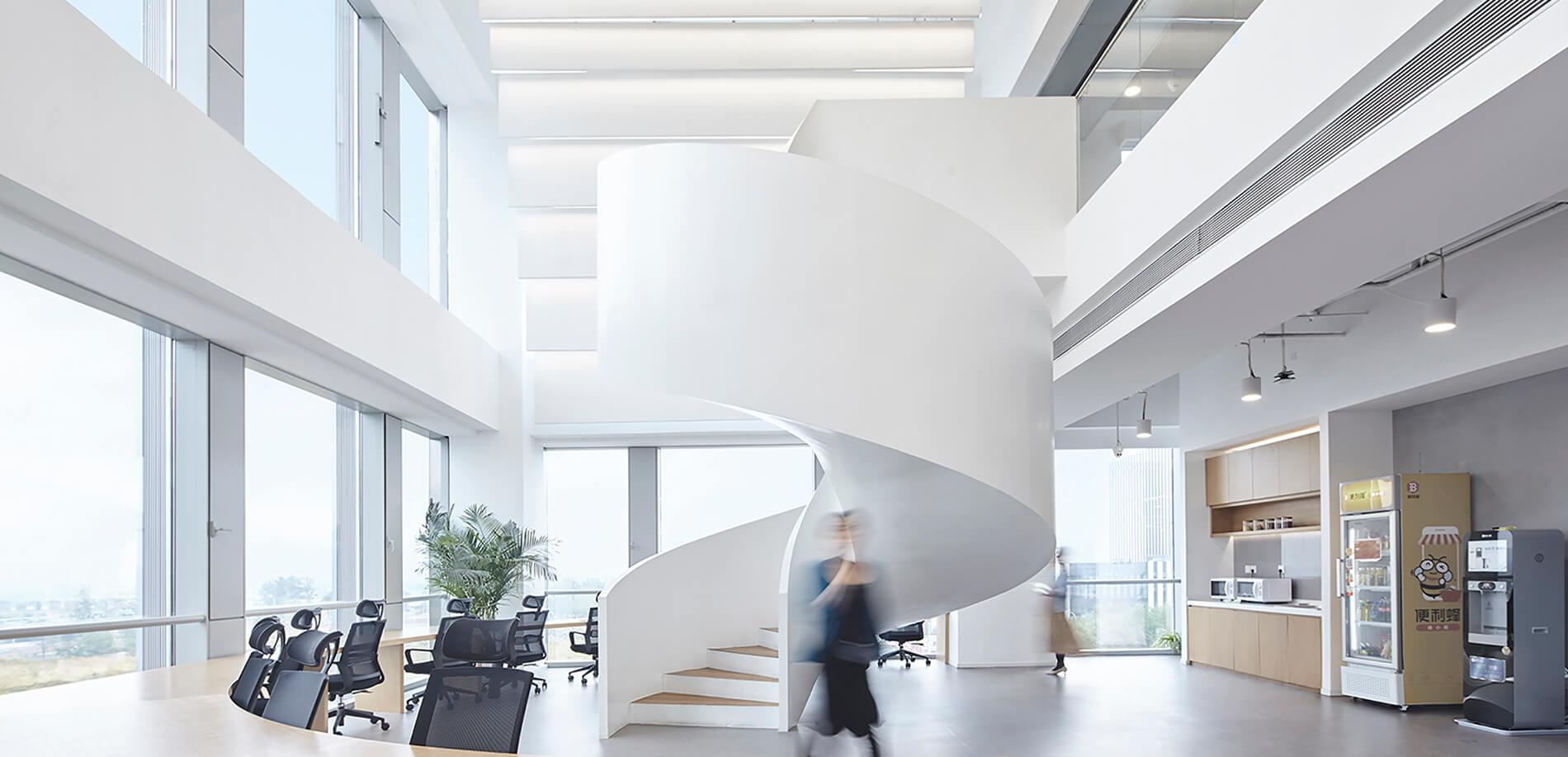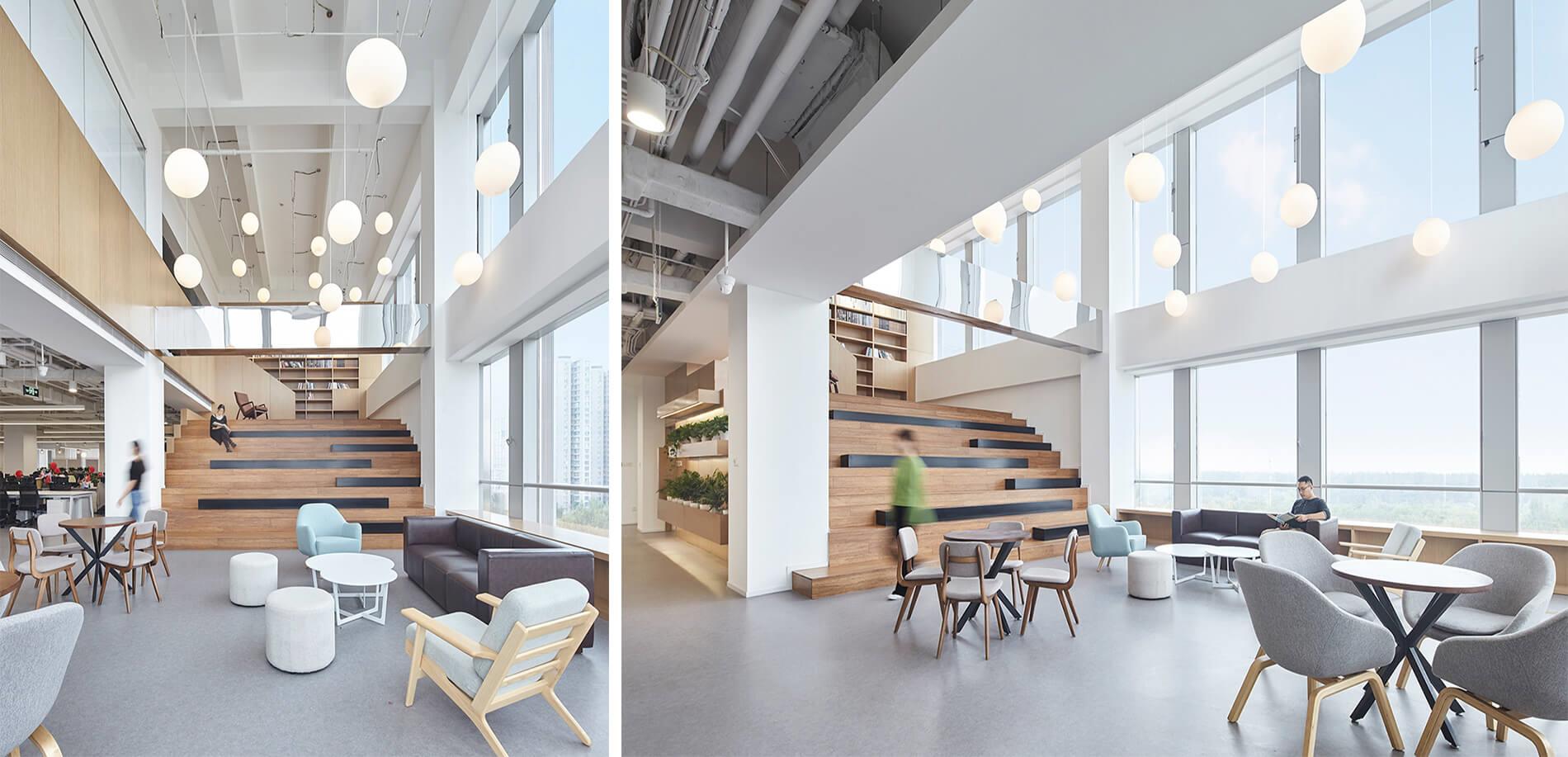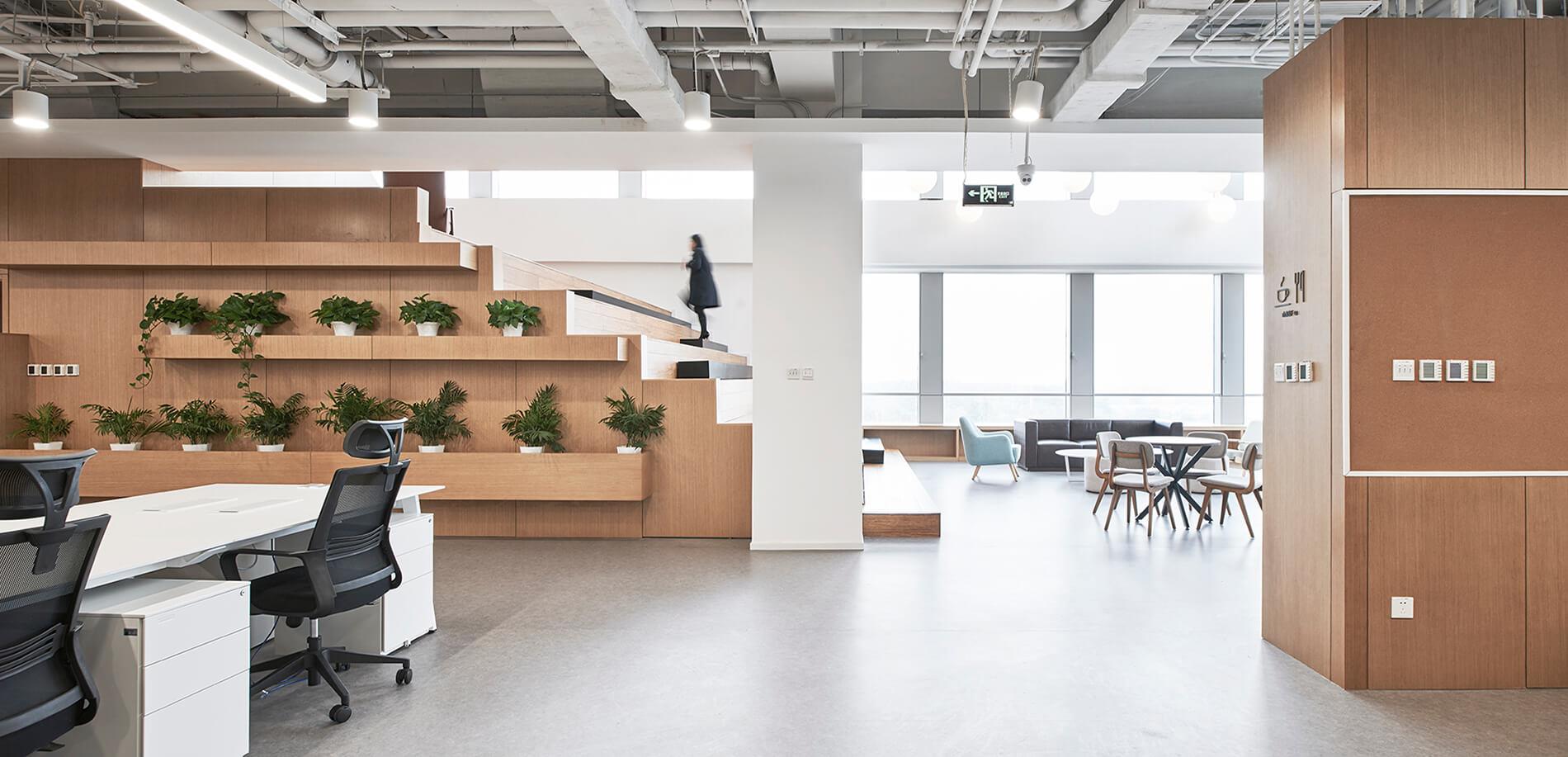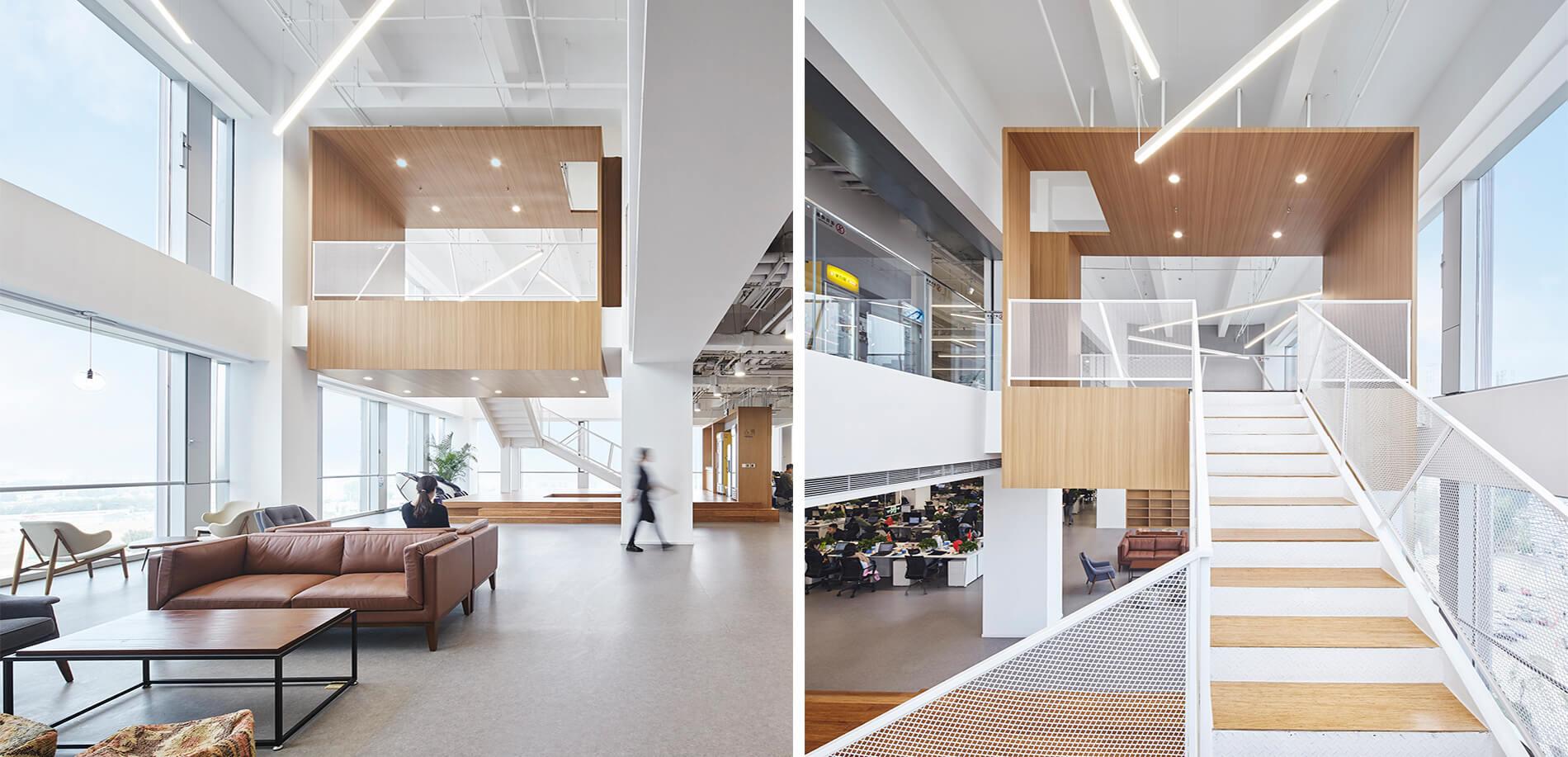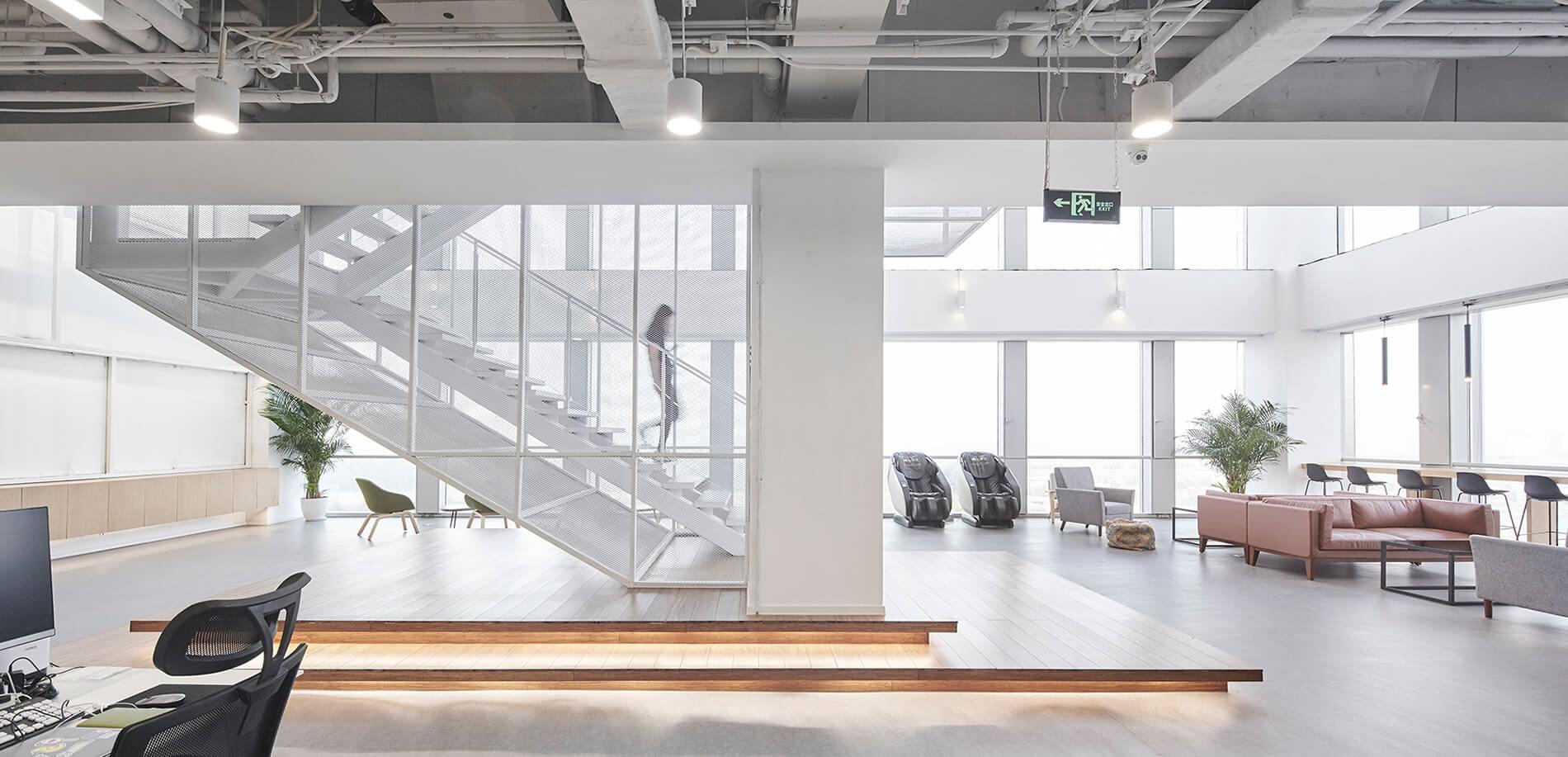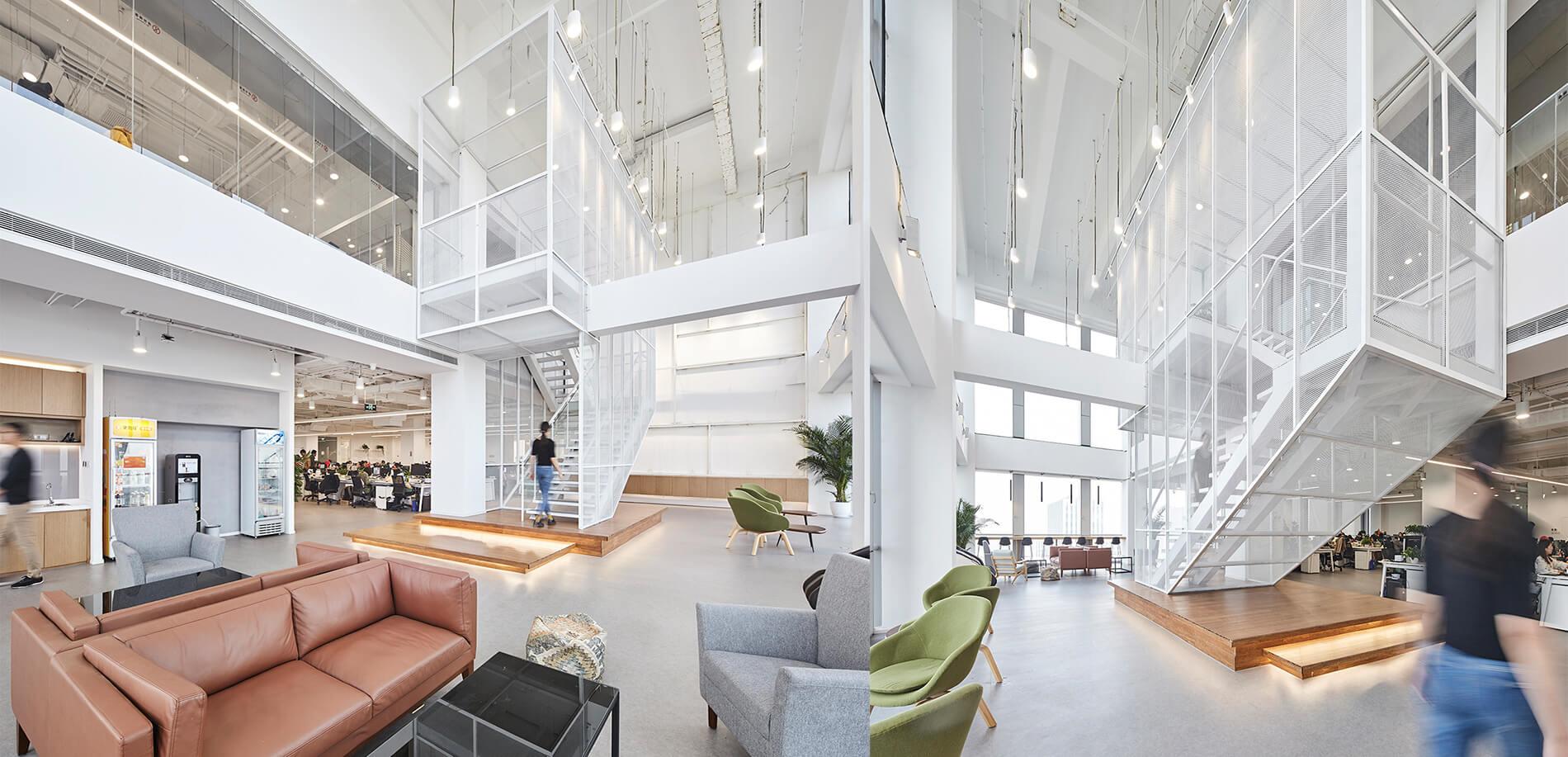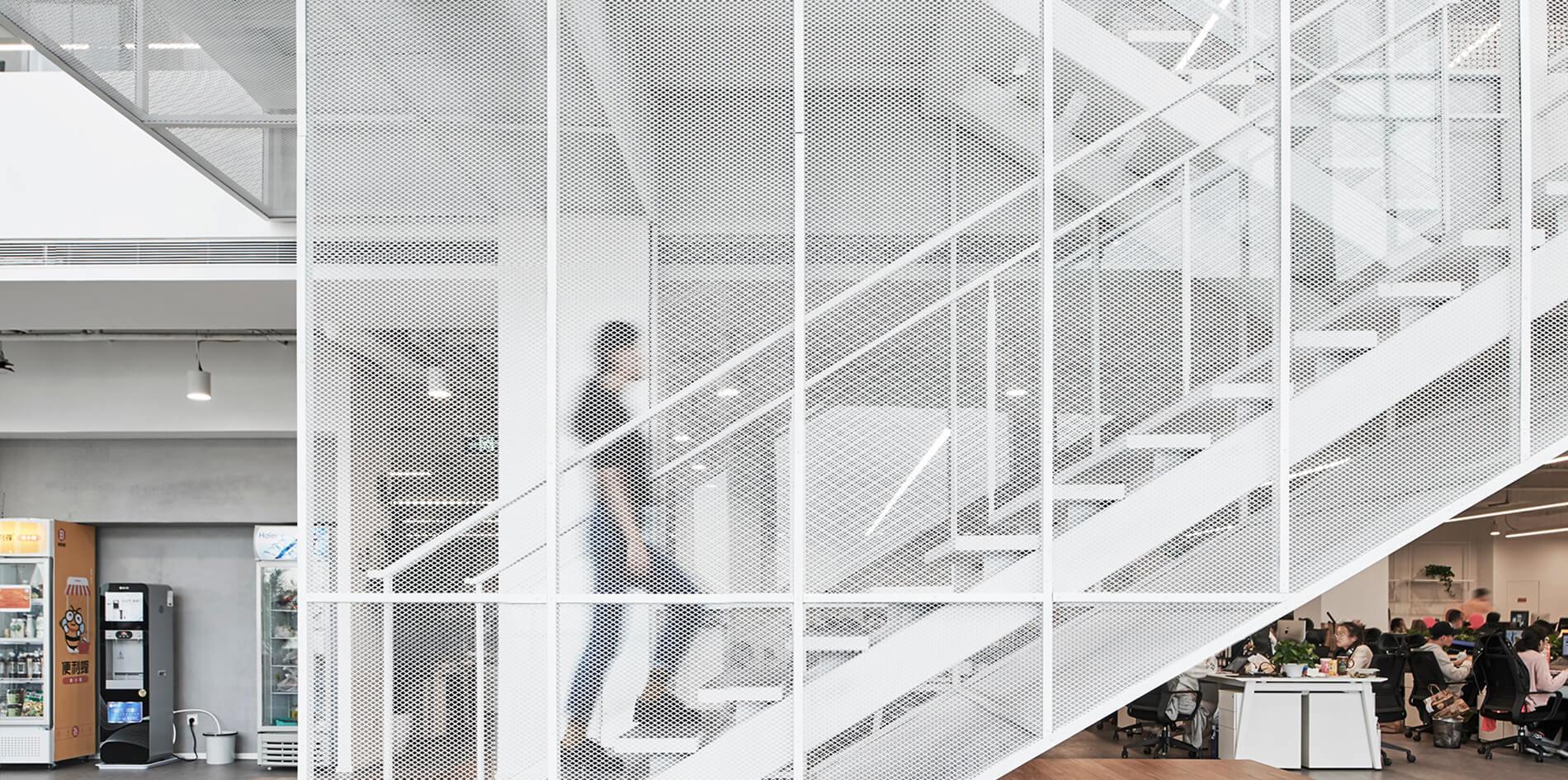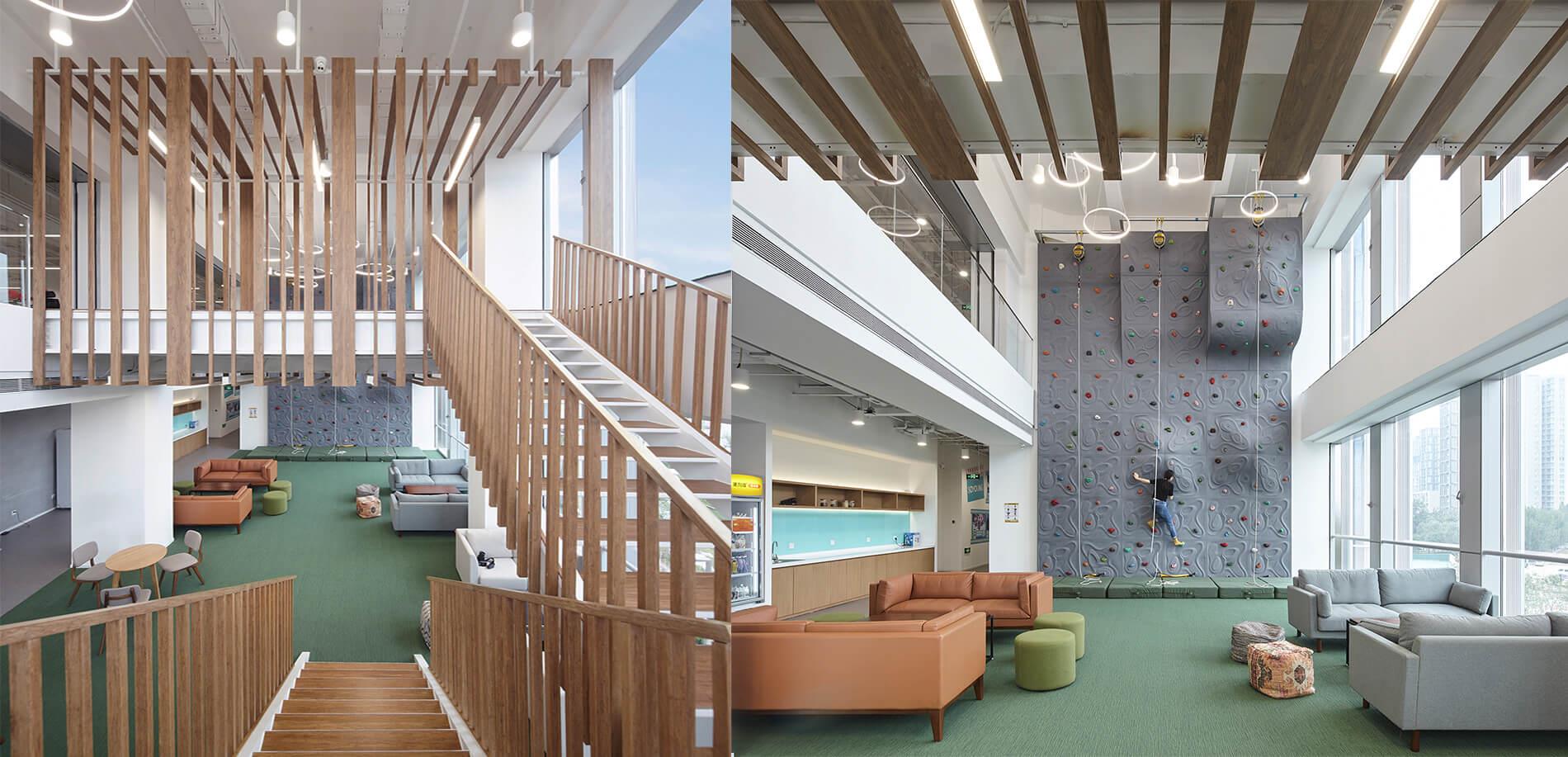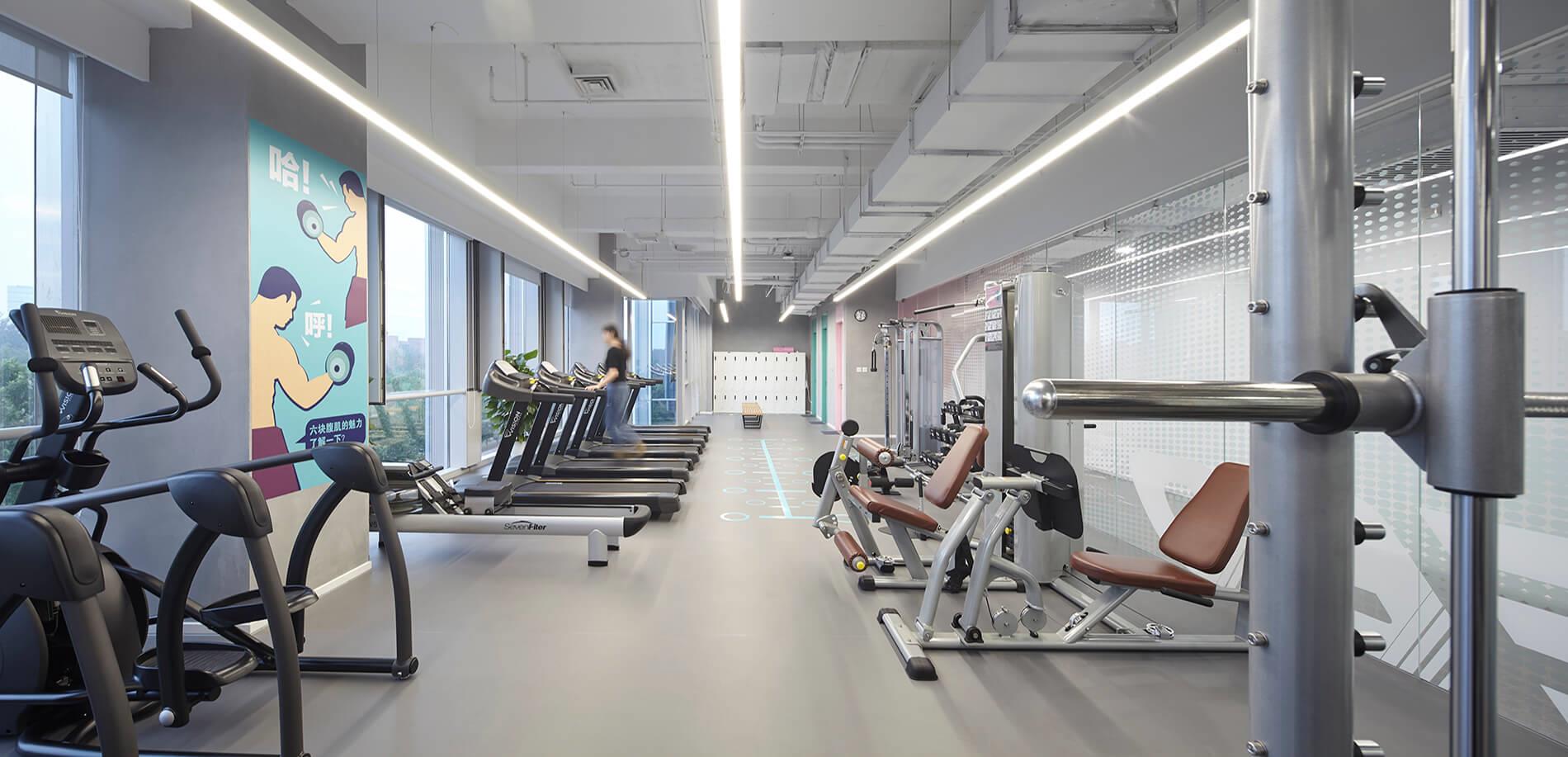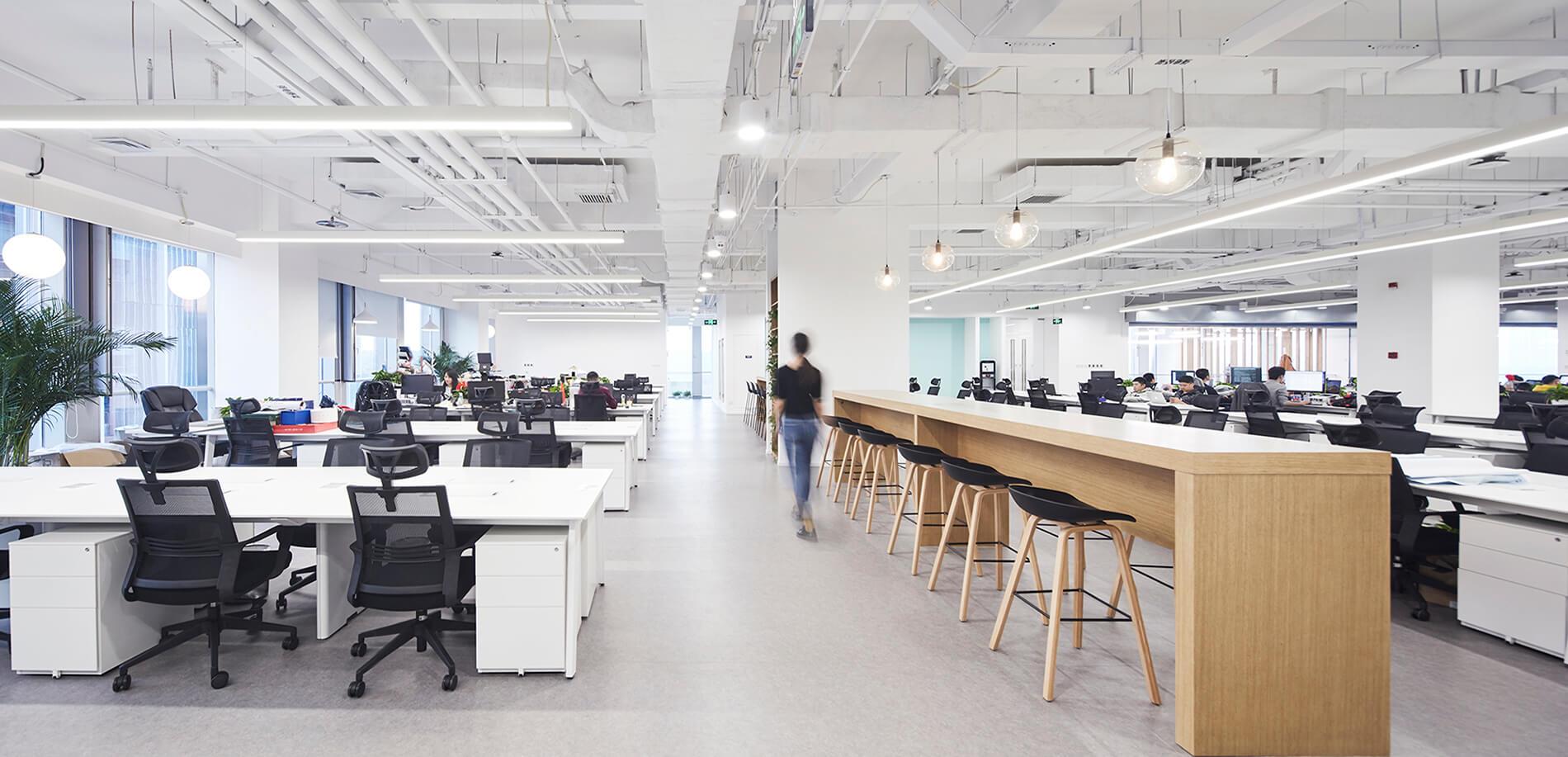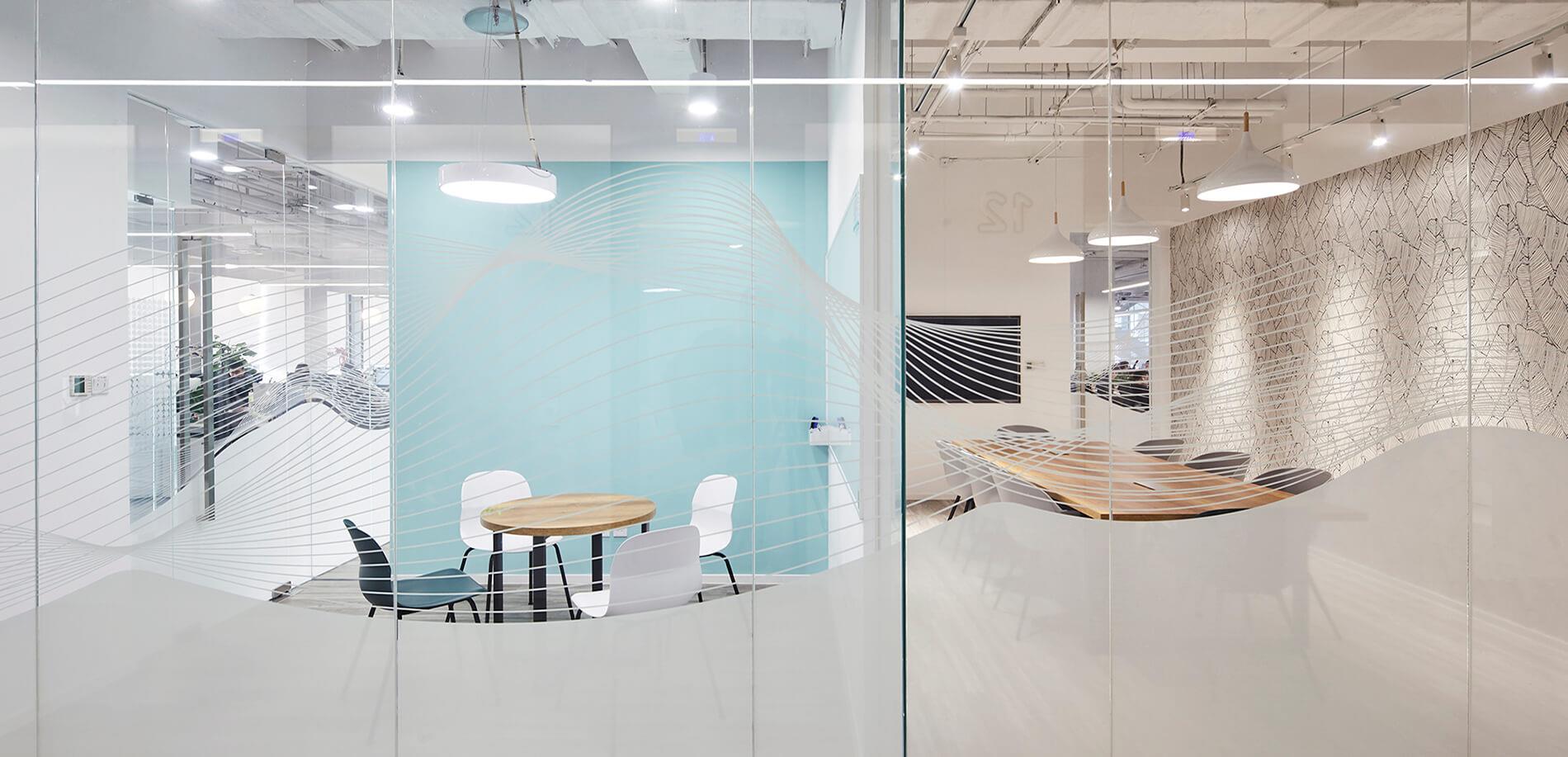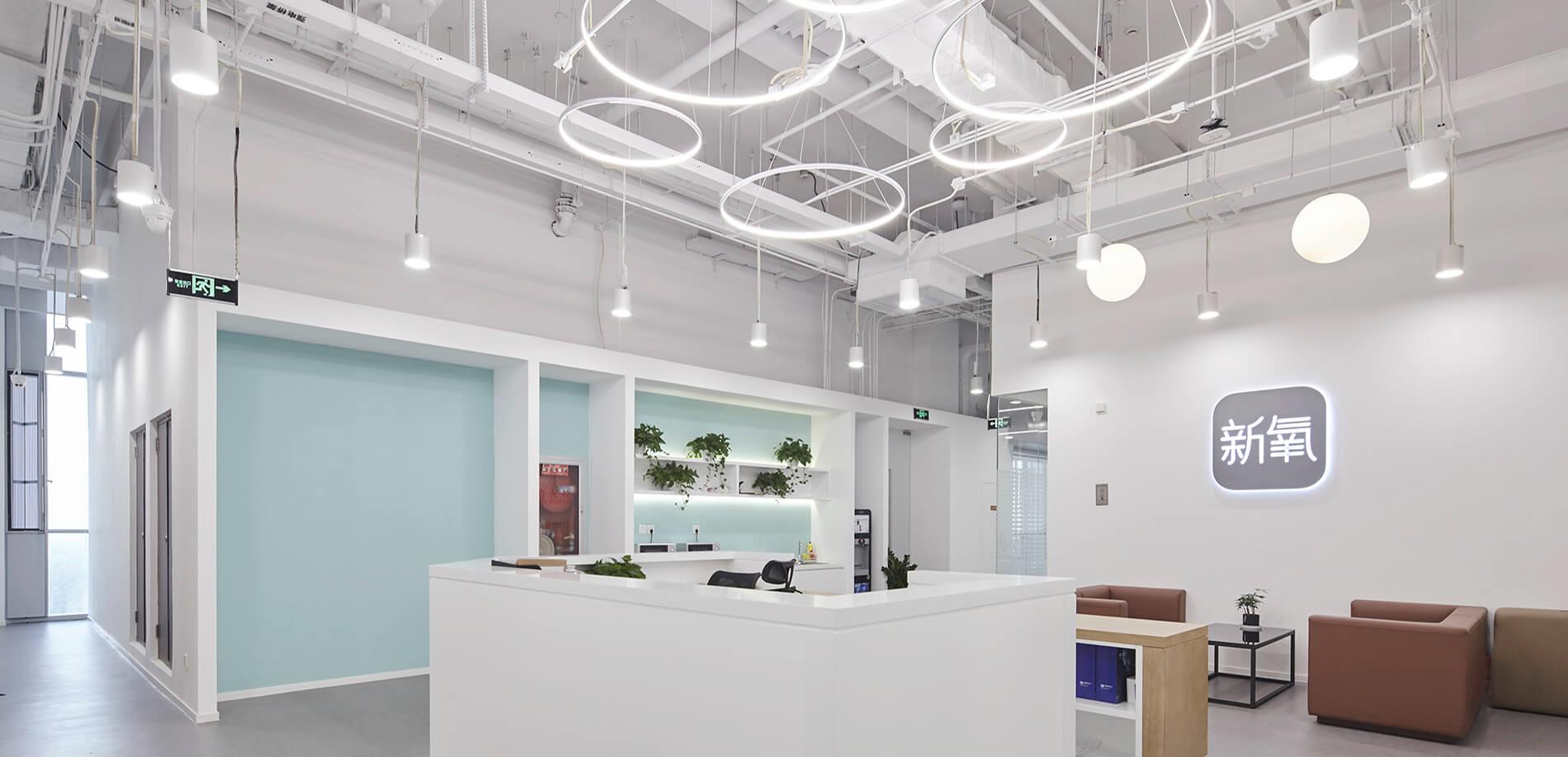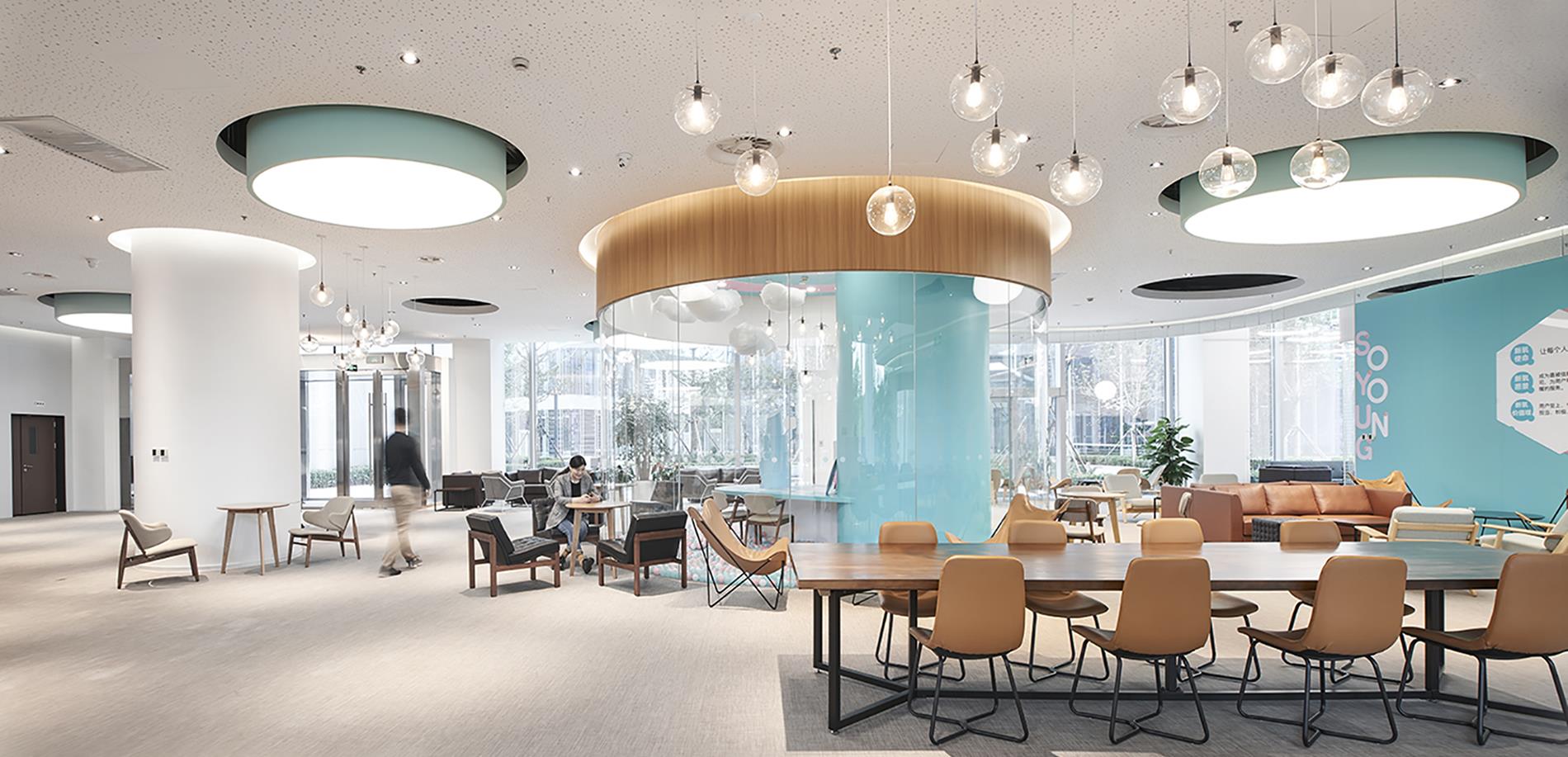 SoYoung Headquarters Office
Location

Block E, Rongsin Technology Centre,ChaoYang District,Beijing

Project Area

15301m²

Completion Date

2019

Service

Interior Design
Project Facts
SoYoung Headquarters office is located in Block E, Ronsin Technology Center, Chaoyang District, Beijing. The original entrance is a two-story open space with a high ceiling; on the south sunward side, each two floors form a through vertical space. The IDEAL designers set the "One Hall plus Five Islands public space" layout plan according to the original building's structure and spatial level features.
SoYoung is China's largest and most popular online platform for inquiry, selection and appointment of cosmetic medical services. The post-90s are the majority of SoYoung's active users. This young and energetic group pursues fashion and health while maintaining a high-quality and artistic lifestyle. Besides, they believe that "beauty can partly change the trajectory of life". SoYoung's mission is to make everyone more beautiful and healthy. It aspires to become the most trusted beauty and health technology company that provides professional and warm services for its users and customers.
The IDEAL designers organize the office and treatment areas according to this concept and brand attributes, aiming to create a "comfortable, confident, fashionable, artistic and energetic" atmosphere. It sets up the "Beautiful Lifestyle House" at the hall, and transforms every two floors on the south side into public spaces with different themes.
The Beautiful Lifestyle House opens up a new mode of utilizing the office reception area, which provides a combination of services such as reception, interview, cultural display and coffee networking. It is not only SoYoung's front hall, but more importantly, a public space that opens to the public and welcome surrounding enterprises' and social personnel to rest and conduct business negotiation, which fully demonstrates SoYoung's inclusive, energetic and confident social attributes.
The most prominent part in the Beautiful Lifestyle House is the two cylinder modules. One is a wooden lattice revolving stair connecting the first and second floors. It is semi-open and embedded with the coffee house and reception desk, creating a warm and fashionable atmosphere. Inside the stair displays SoYoung's medals of honor. The other one is a transparent column space, where SoYoung's culture is exhibited in the form of static devices. Around the column space are chairs for negotiations and exchanges. In the south of the hall are an open leisure and negotiation area and an enclosed area for interview and mailing which are separated by a culture wall.
The Urban Parlor Island has a spiral stair with smooth curves connecting the two floors, and an arc-shaped lighting space decorated with staggered panels. They not only create an evenly illuminating space, but also serve as decorative surfaces. As for soft furnishings, the designer adopts the minimalist style and streamline layout to create a free and flexible space suitable for exchanges and communication among employees.
Beauty is not only external, but also lies in improving inner quality. On the eighth and ninth floors is the book reading area where SoYoung employees can purify their mind. Wooden panel stairs and high-hanging decorative lights help create a quiet and comfortable reading environment, where small salons and reading sharing activities can also be held.
The designers set a hanging wooden box with white steel mesh stairs in the skywalk public space, forming a sharp contrast between simplicity and lightness. Infusing imaginative thoughts in nature will help stimulate SoYoung employees' imagination.
The Galley Art Valley Island is a sculptural wrapped stair space made of steel mesh. The transparent white steel mesh is simple but fashionable, and can be well integrated in the space.
The Hedge Miracle Island is a public space on the theme of nature, fitness and self challenge. The extending wooden grating stairs form a transparent grating box on the second floor, giving a sense of rich spatial level and visual height difference. It also has a climbing wall, yoga room and fitness room to display SoYoung employees' courageous, exercising and healthy lifestyle.

The designer sets up a bar table in the open office area, where employees are free to discuss with each other, work, have lunch, etc. The open office area is connected with the public island space on the south, where employees can work with their notebooks, discuss and negotiate with each other for business, or have a rest in the sun.
As an enterprise adopting the new business mode of "Internet plus new technology plus community", SoYoung has a demand of a great number of high-quality conference and training rooms. The designer sets up different sizes of conference rooms on each office floor, and uses materials such as glass films and wallpaper to prepare different styles of conference rooms. Effective management is also realized through using the advanced face recognition system and online appointment procedure.