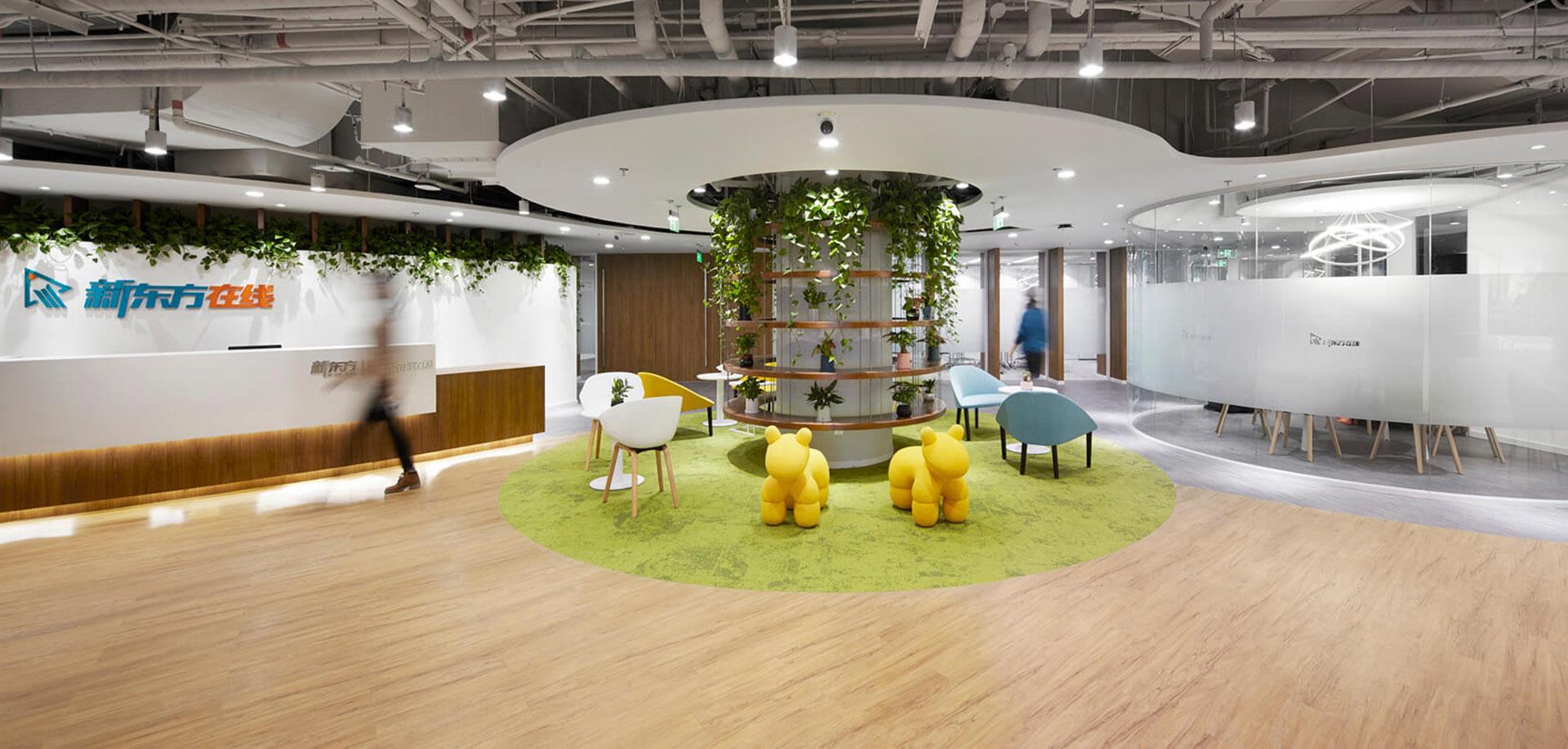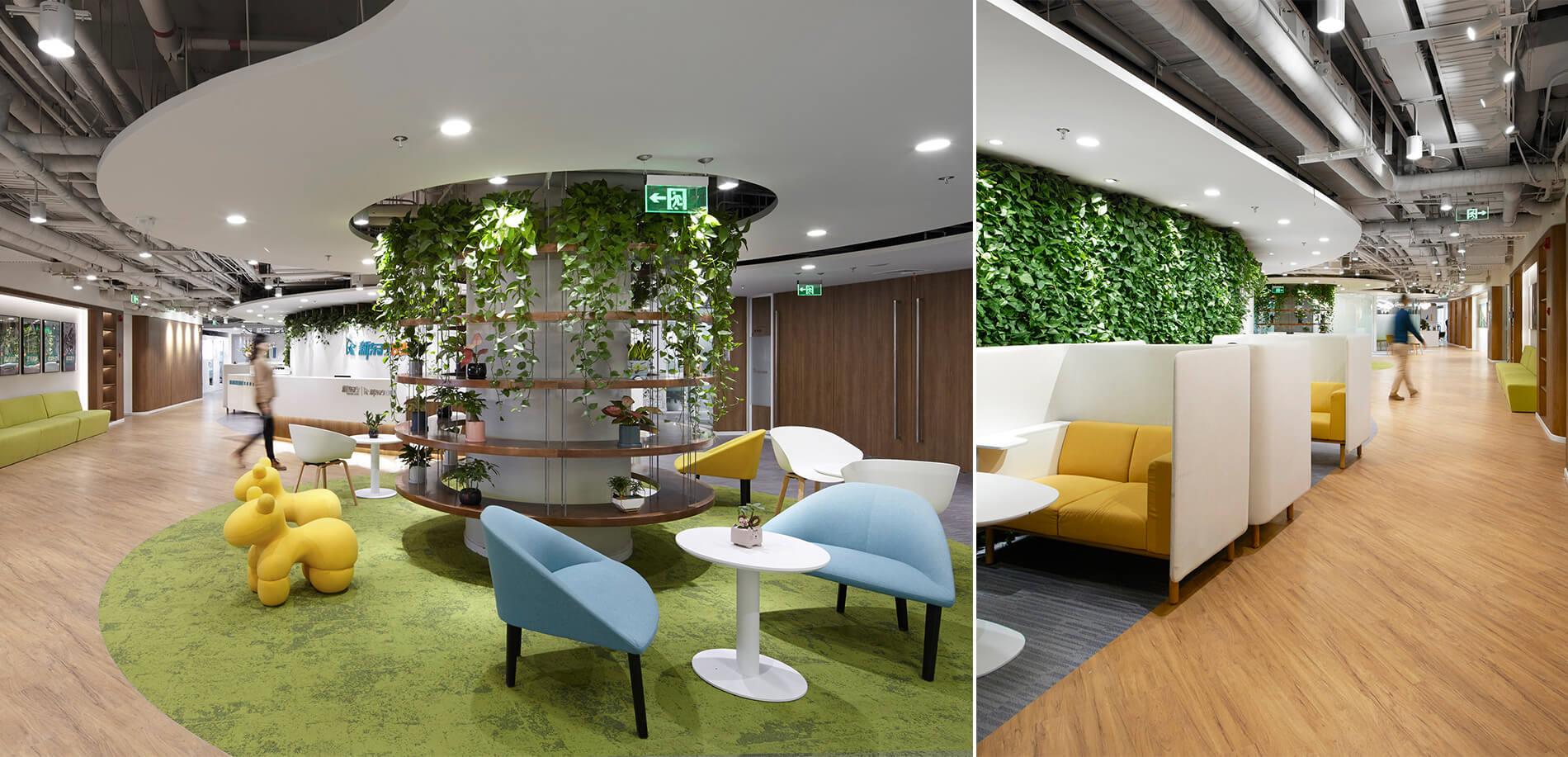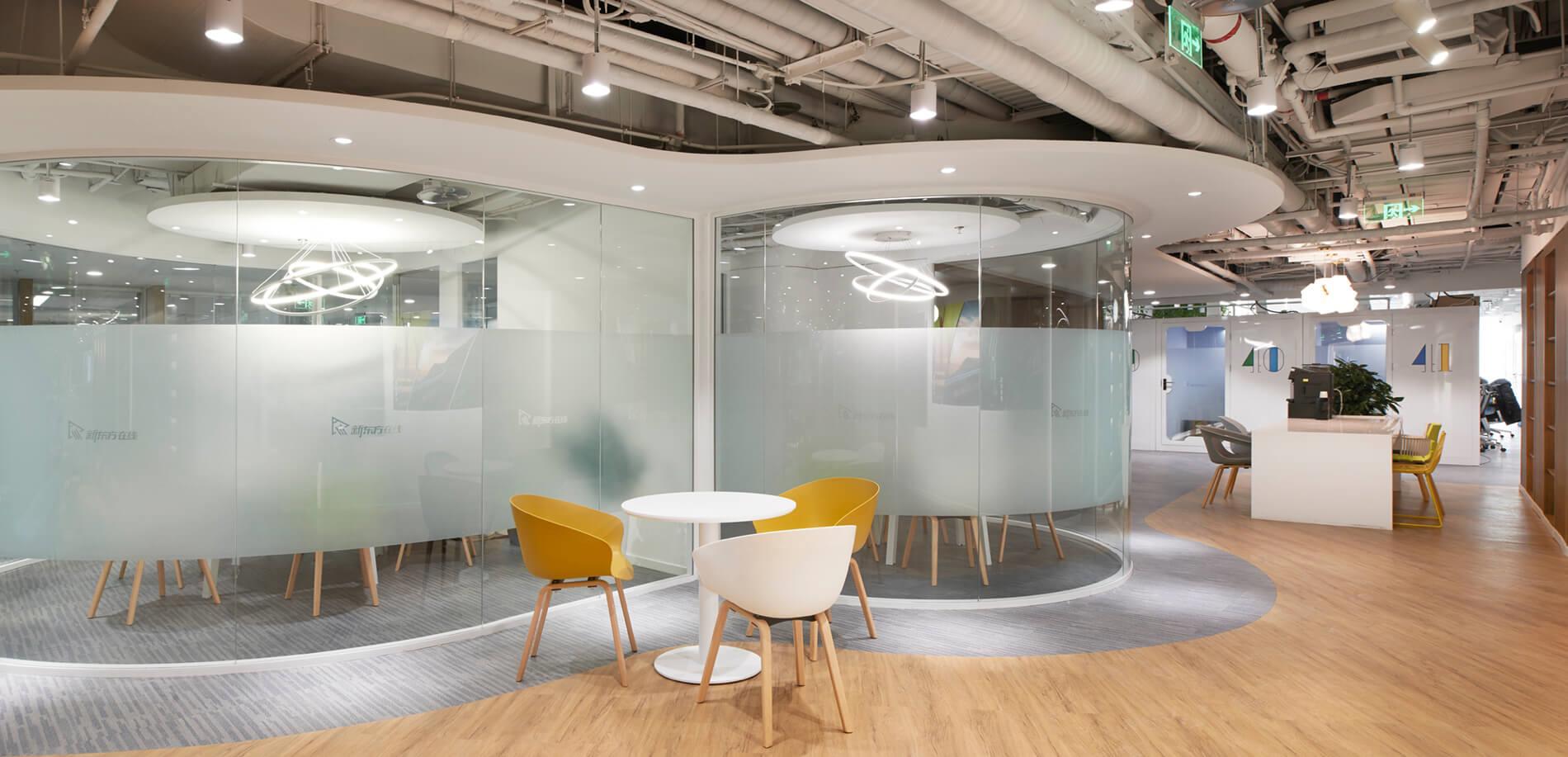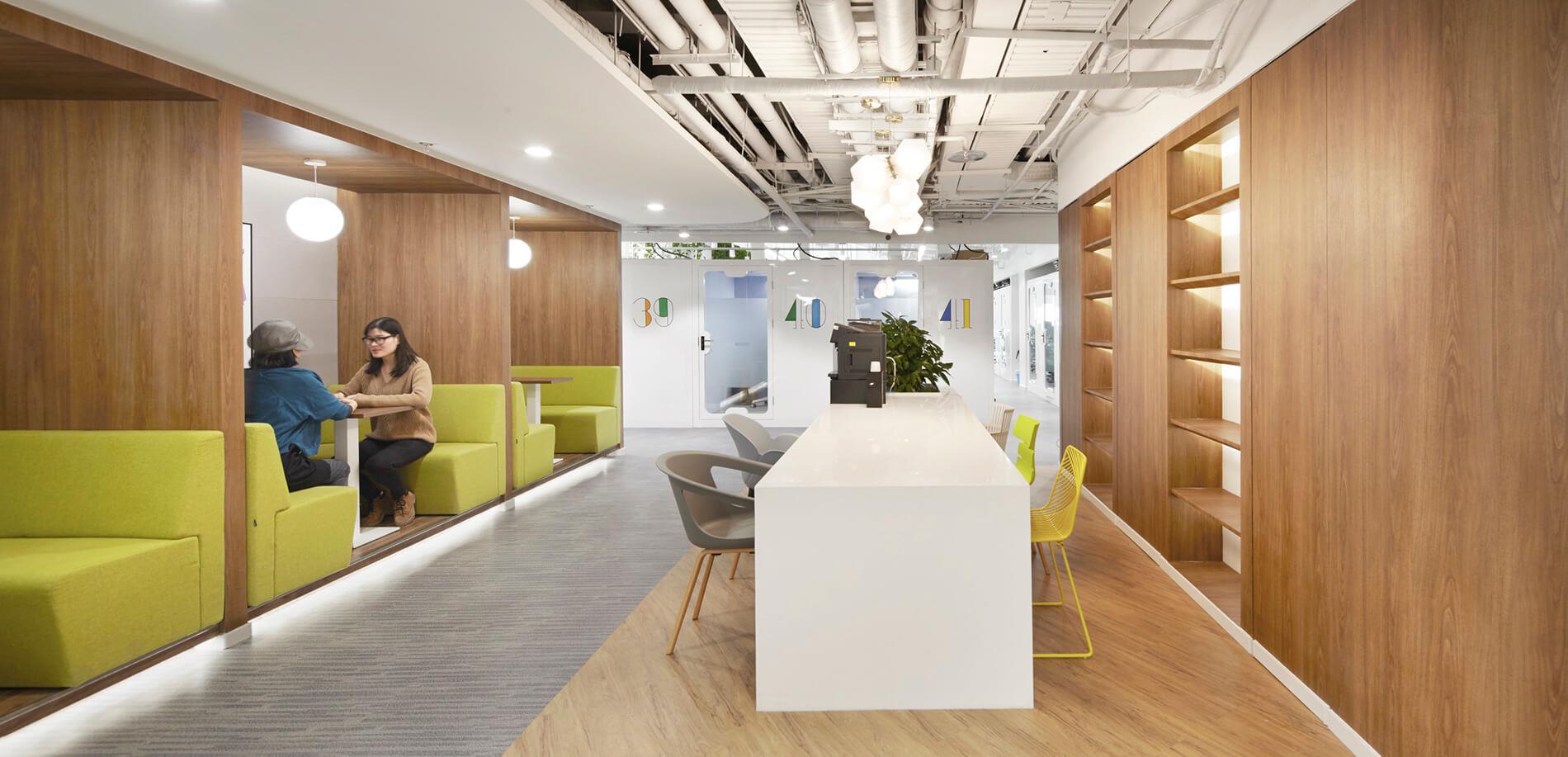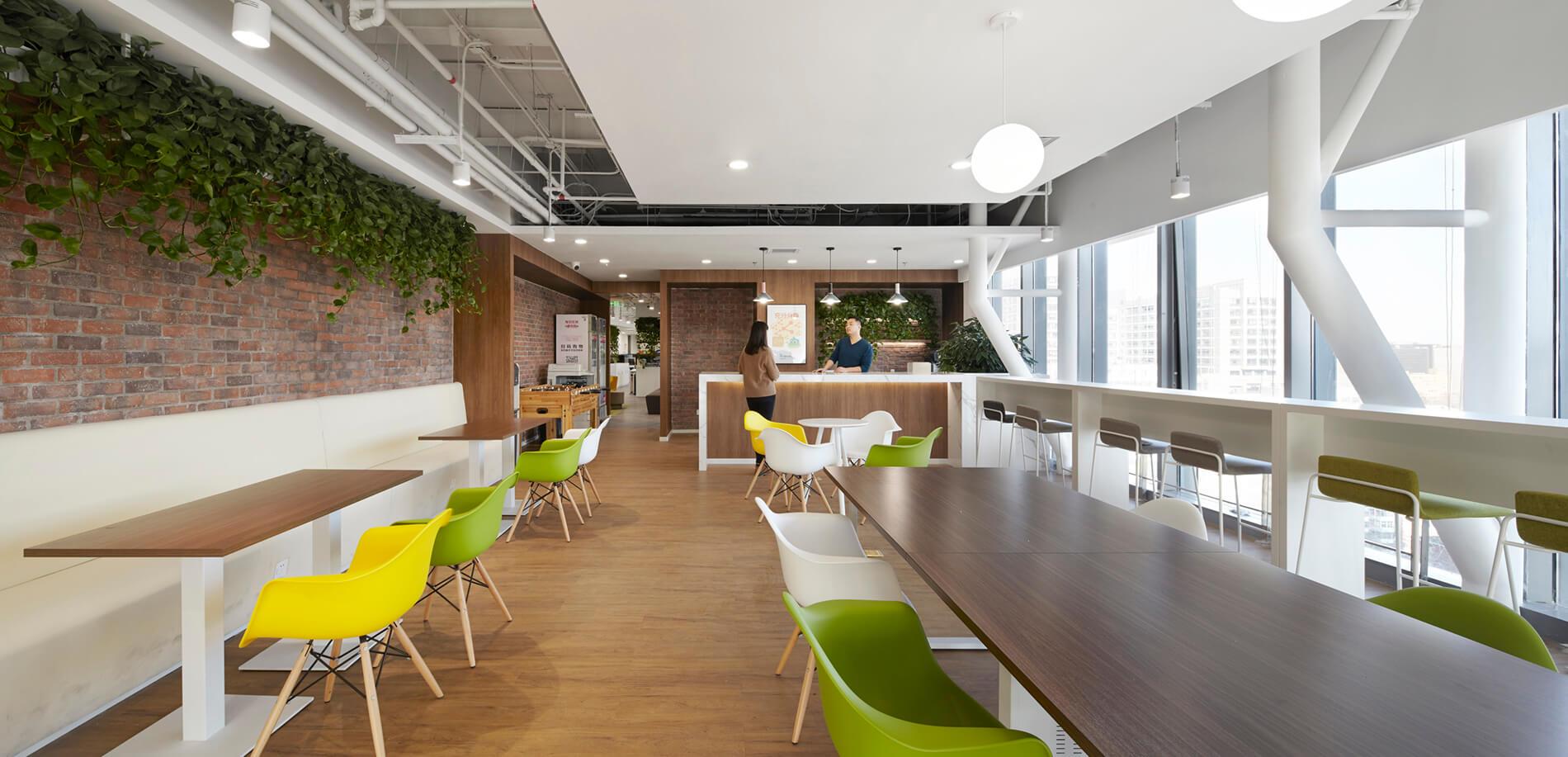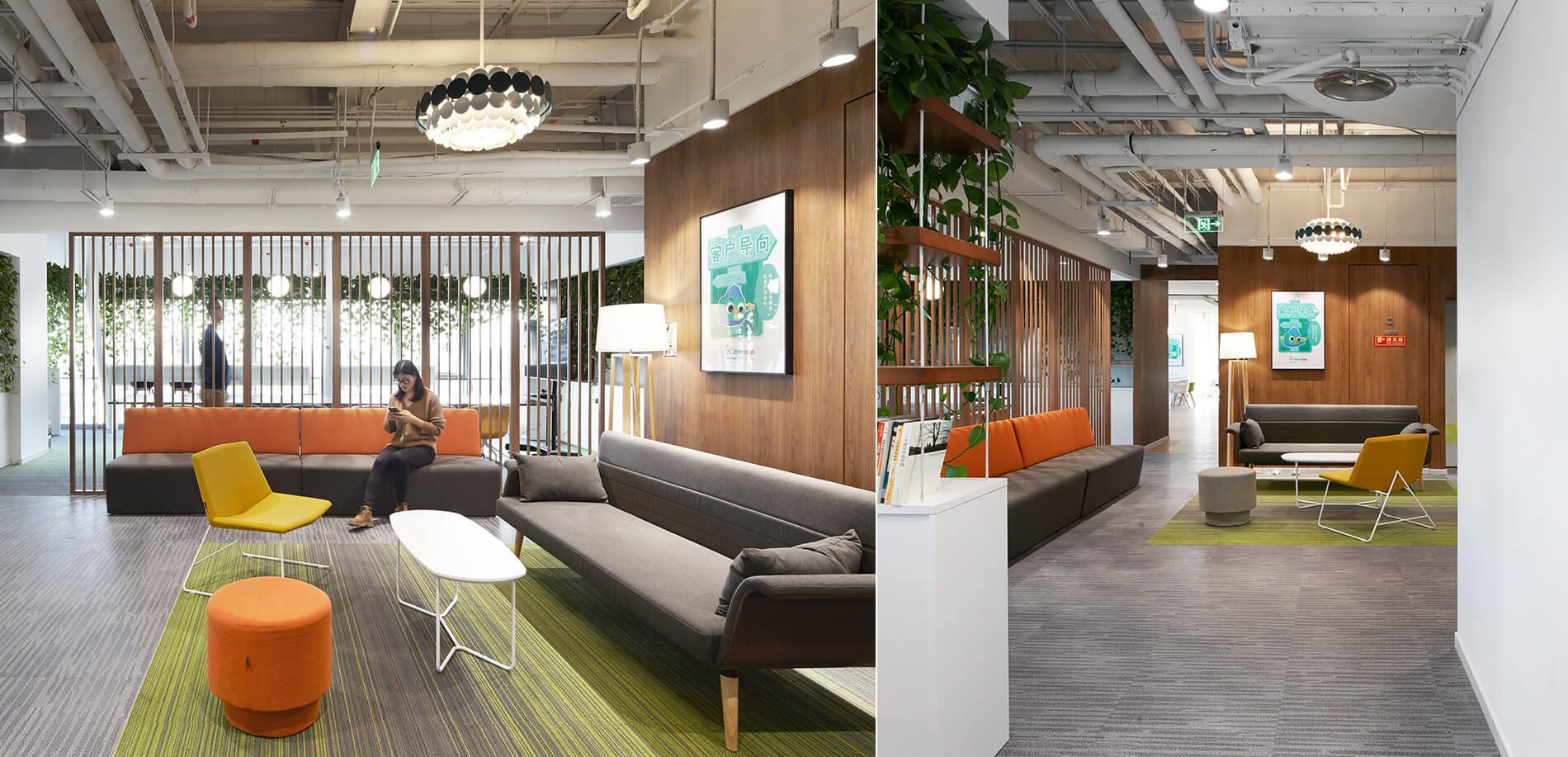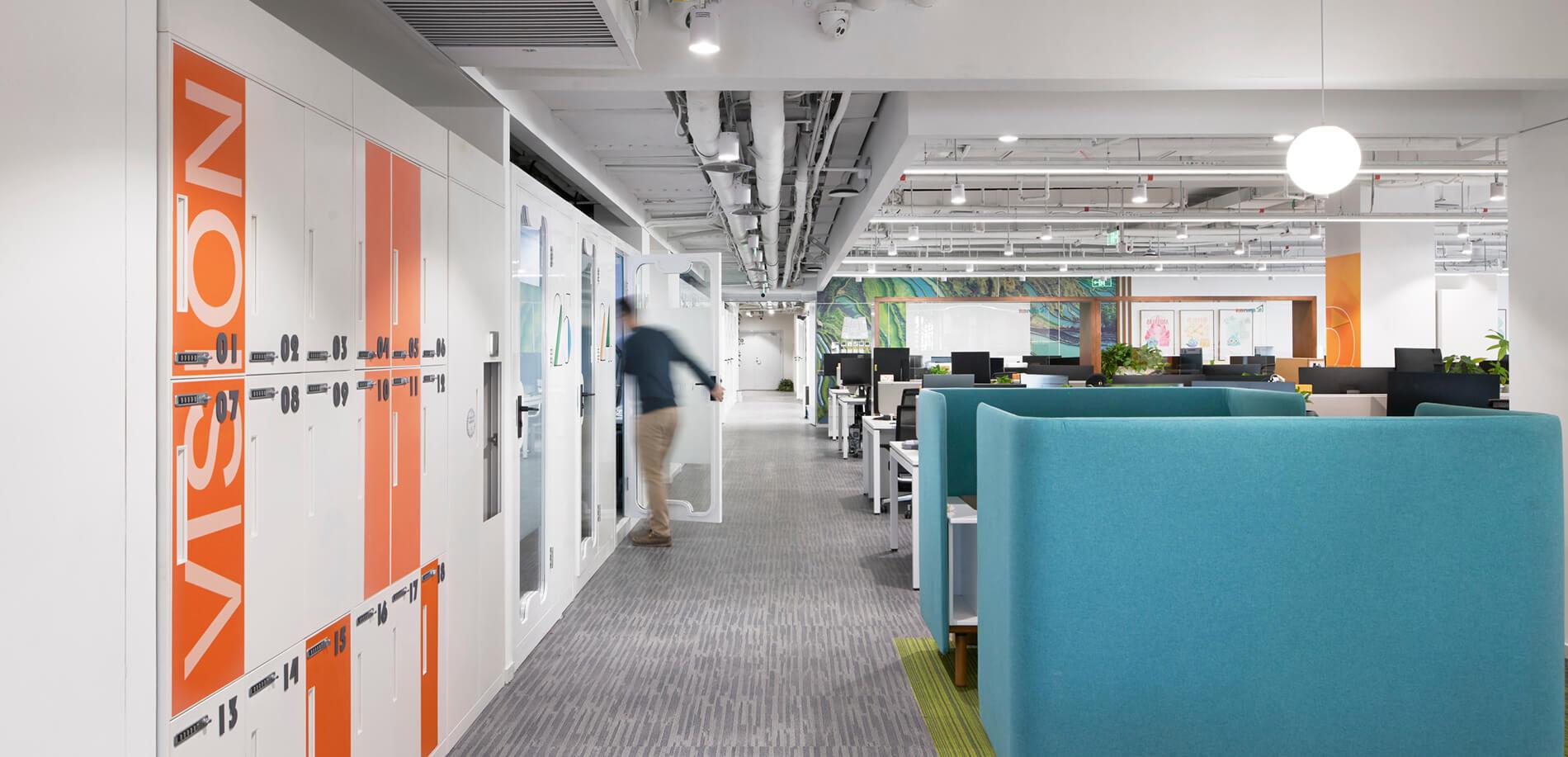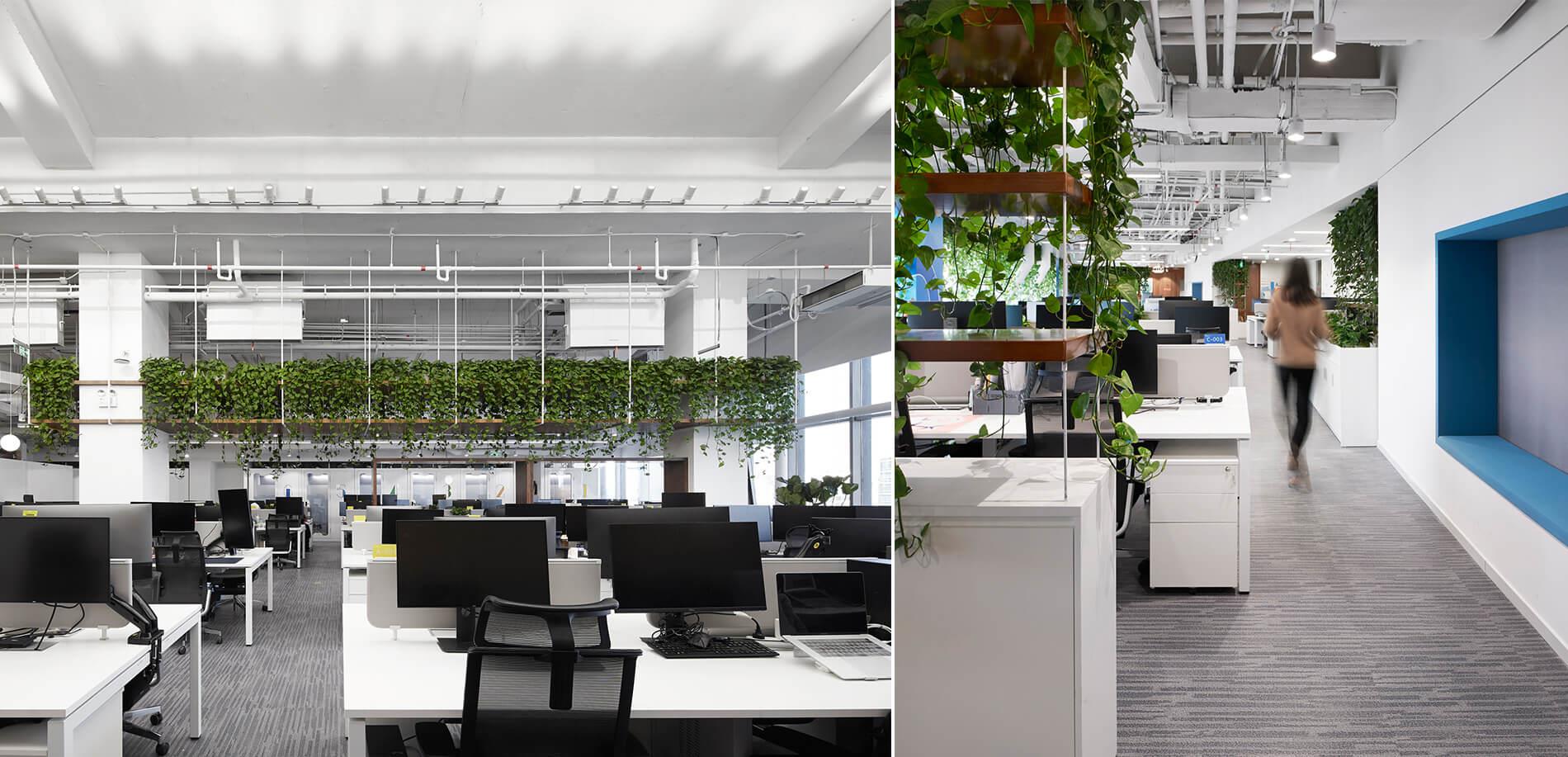 Koolearn Office
Location

Block A, Zhongguancun e world,Beijing

Completion Date

2019

Service

Interior Design
Project Facts
The project is located in Zhongguancun e world with a large single floor area, the story height in middle is low with weak lighting,high on both sides with adequate daylight. The designers reorganize the functional areas based on the original space structure to create an open and free office. They planned the central area as a training conference room with different functions, keep flexible reception and negotiation rooms along it, meanwhile set the open office area and leisure area outer.
As the reception and public leisure area,the designers use circle,arc and other elements,set up different seats,plants, that increase the freedom and fresh feeling and create a relaxed and active atmosphere.
The open office area with high story height and strong daylight is transparent and light.A pergola is set between the bearing columns,and configure green plants,make the whole space fresh,meanwhile place bright and healthy furniture at the node position,and create a healthy and comfortable office atmosphere.
The leisure and negotiation area is full of plants and lively colors,the designers separated the open office with grille,plants,carpet etc.and increase the consistency of the space.