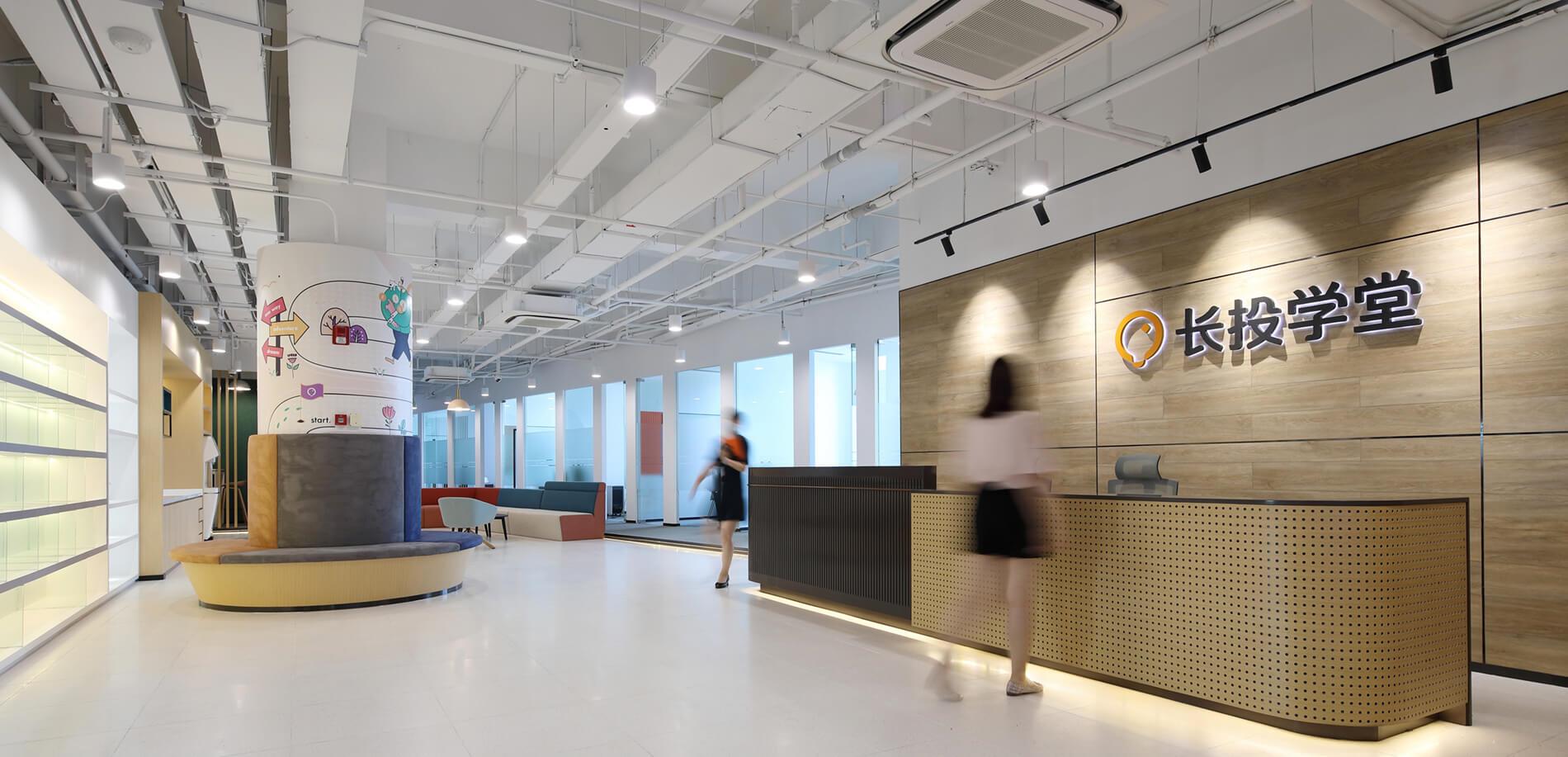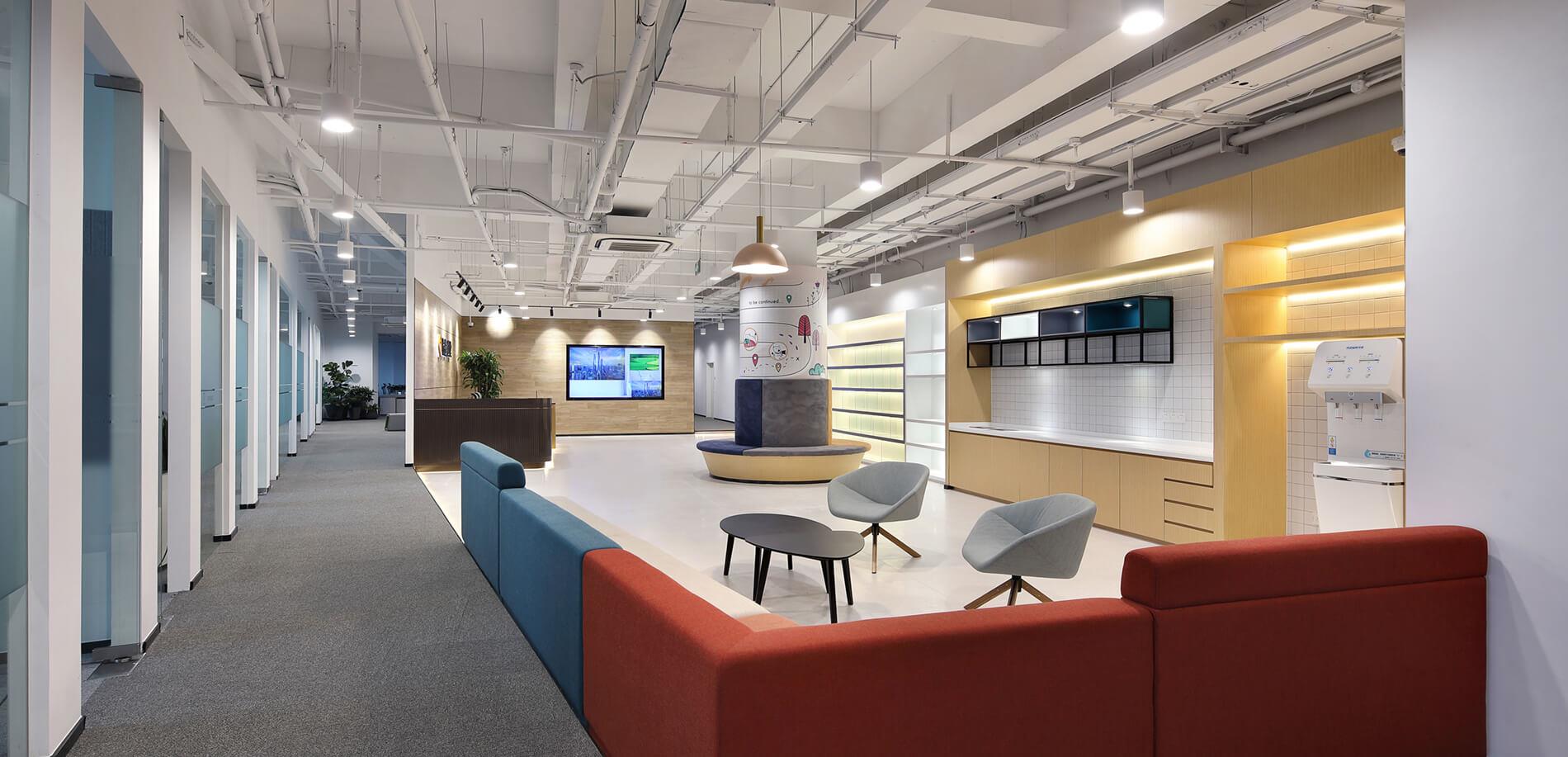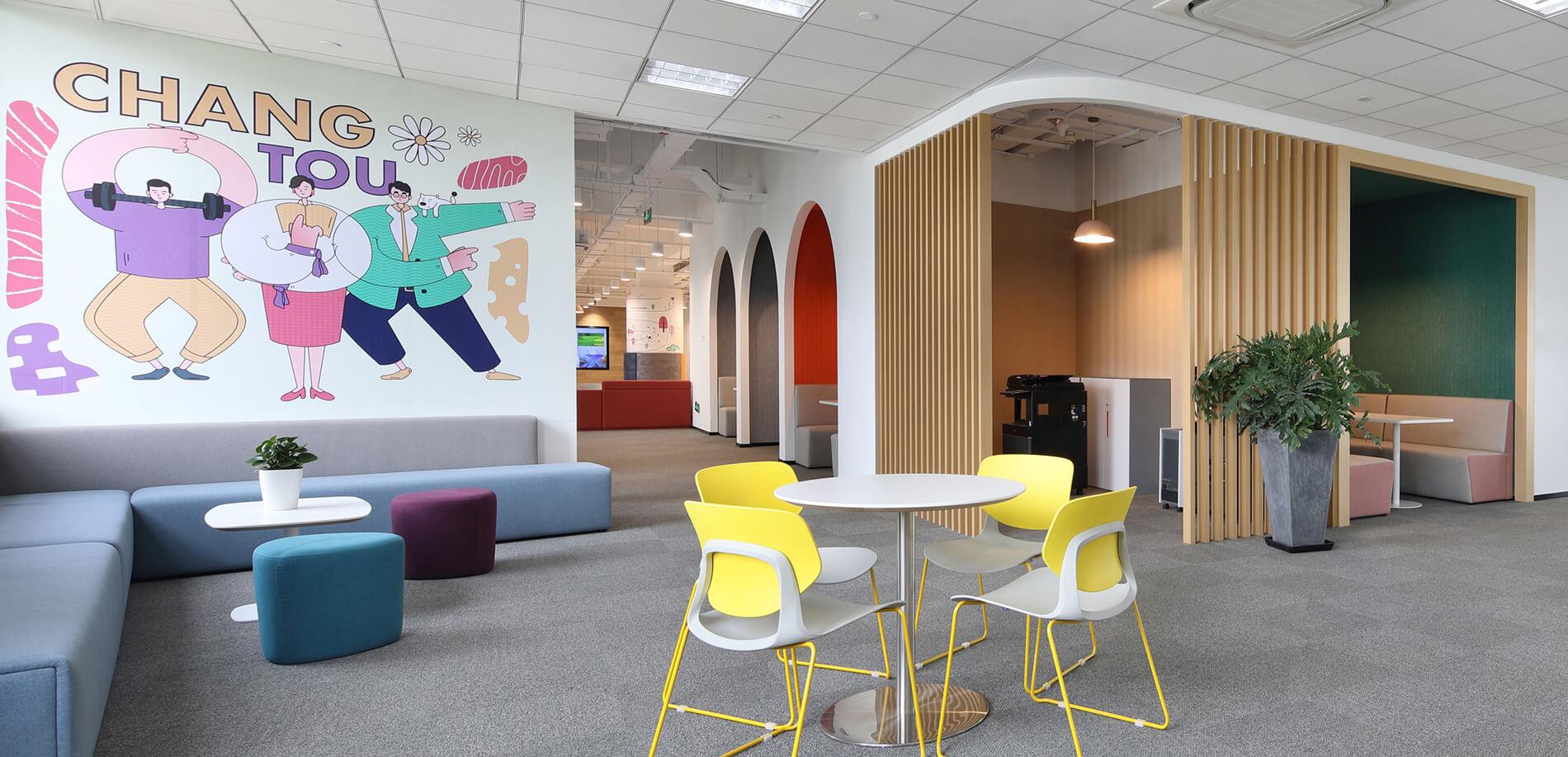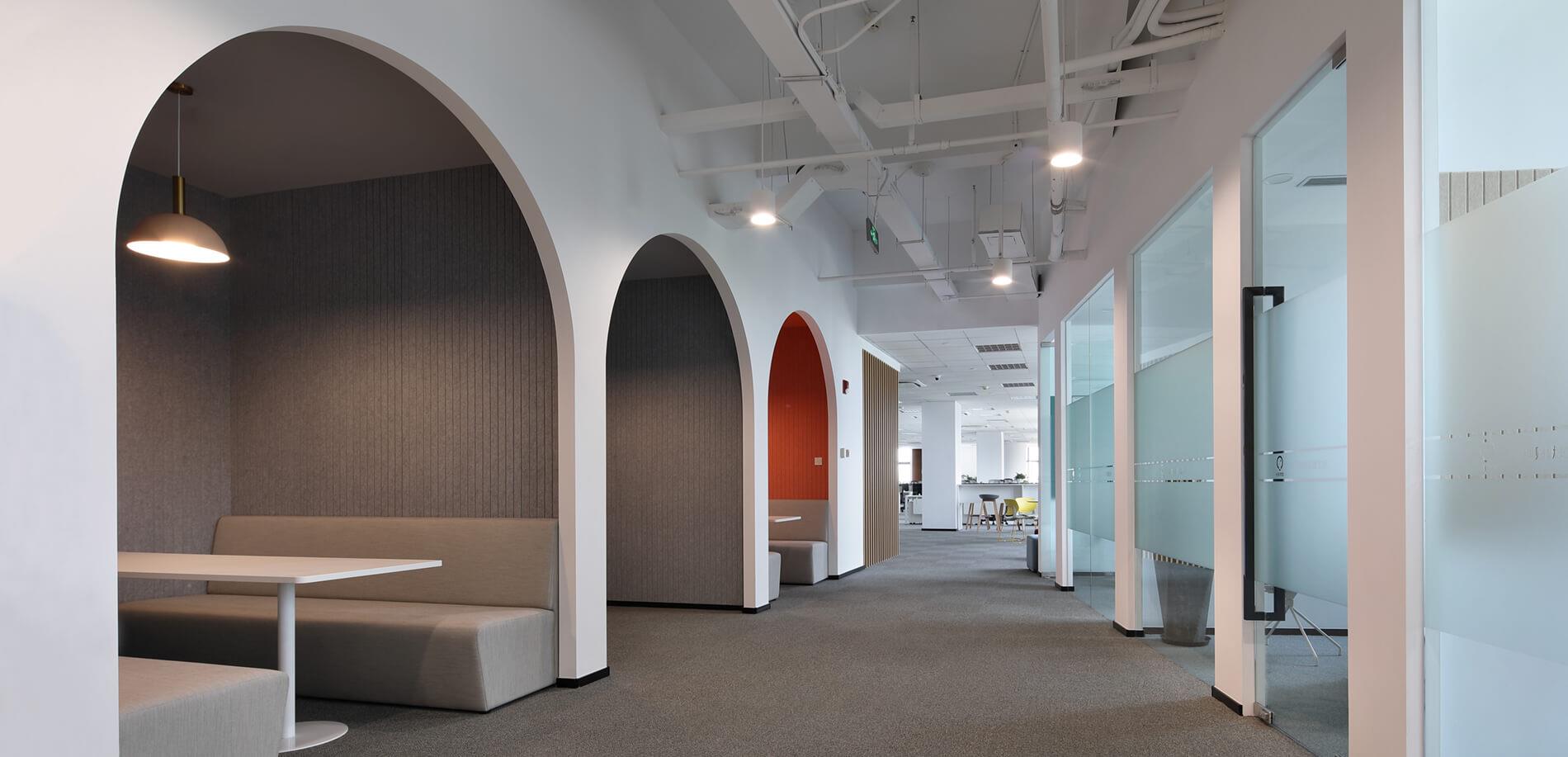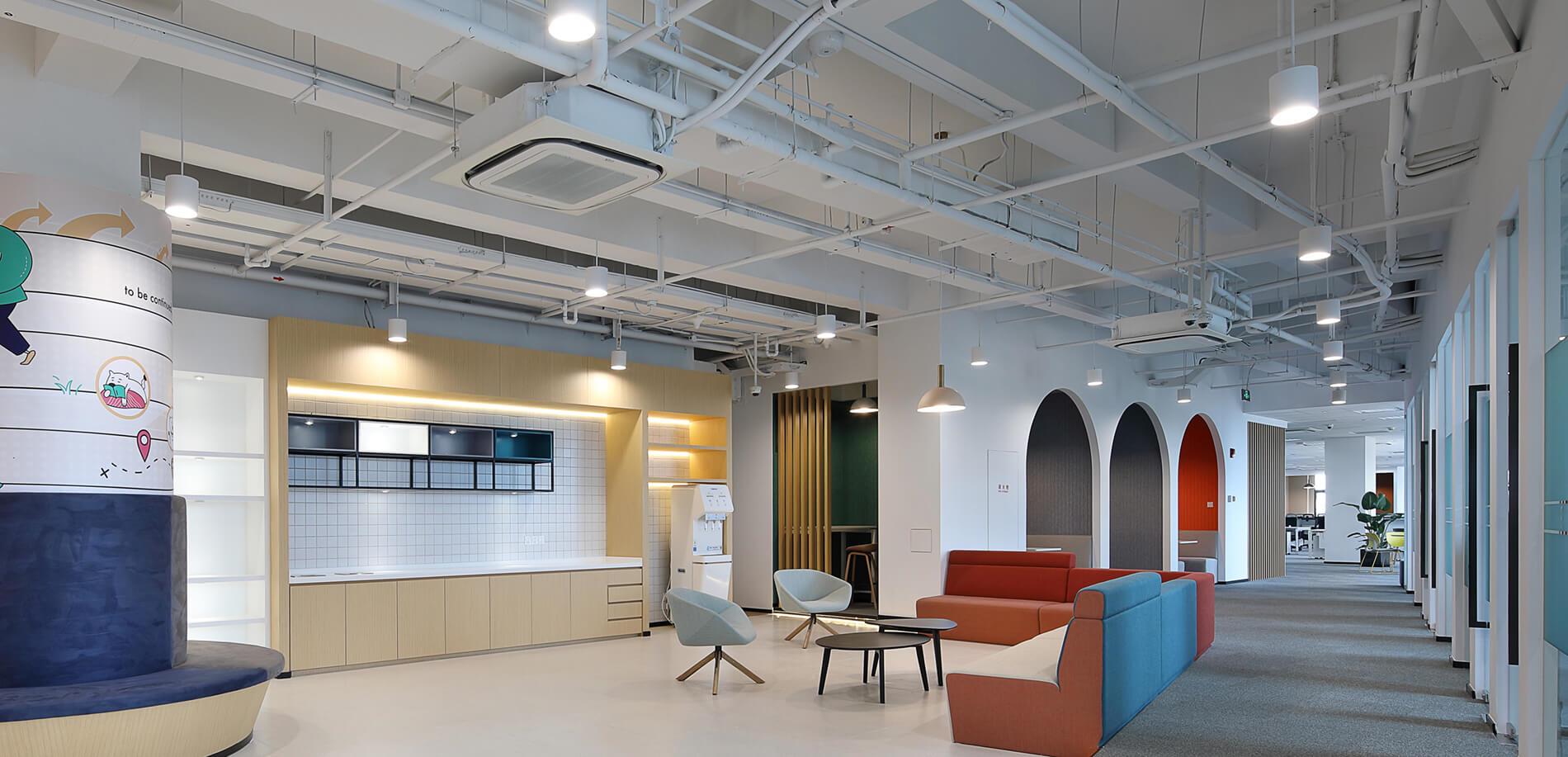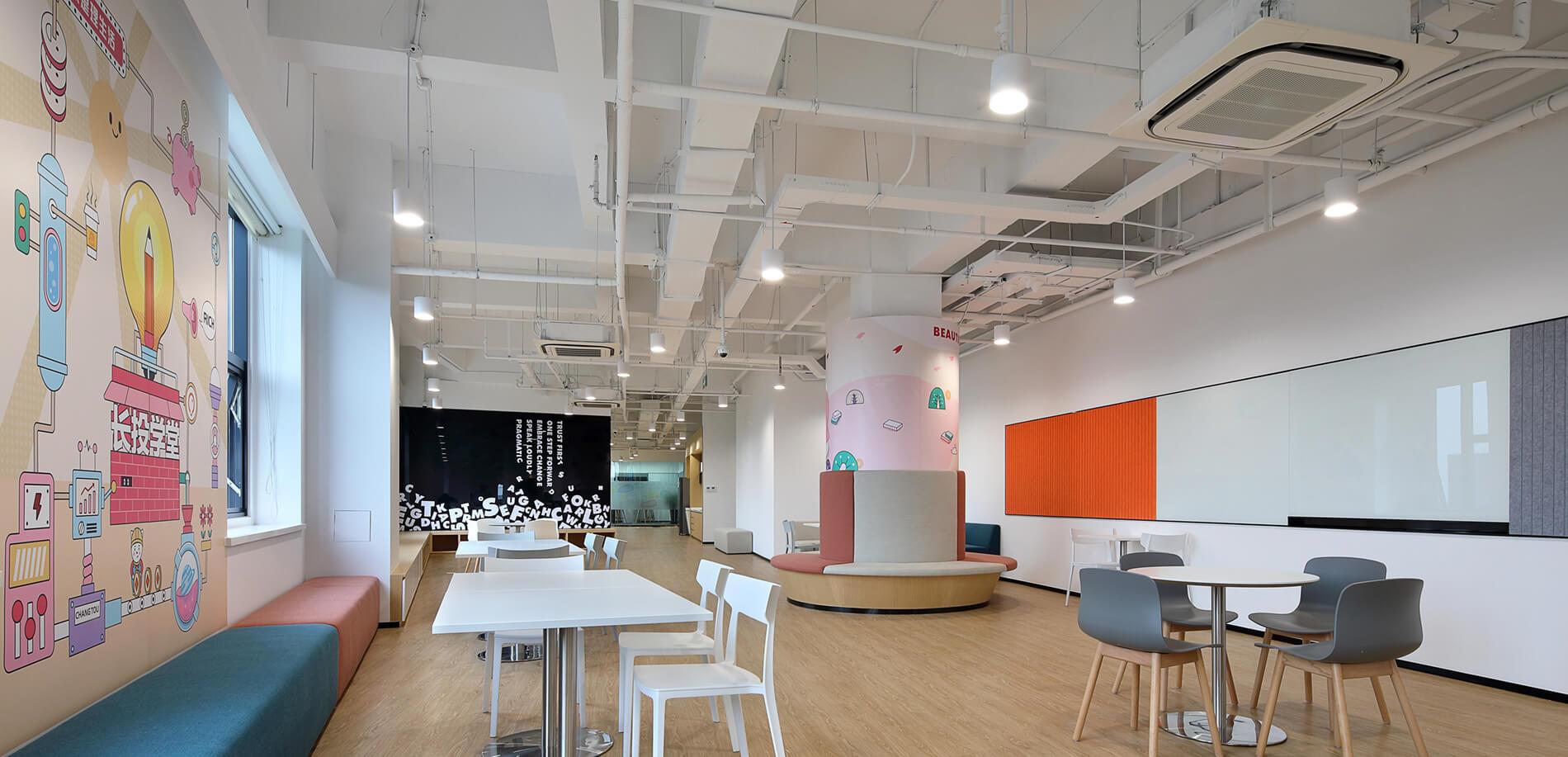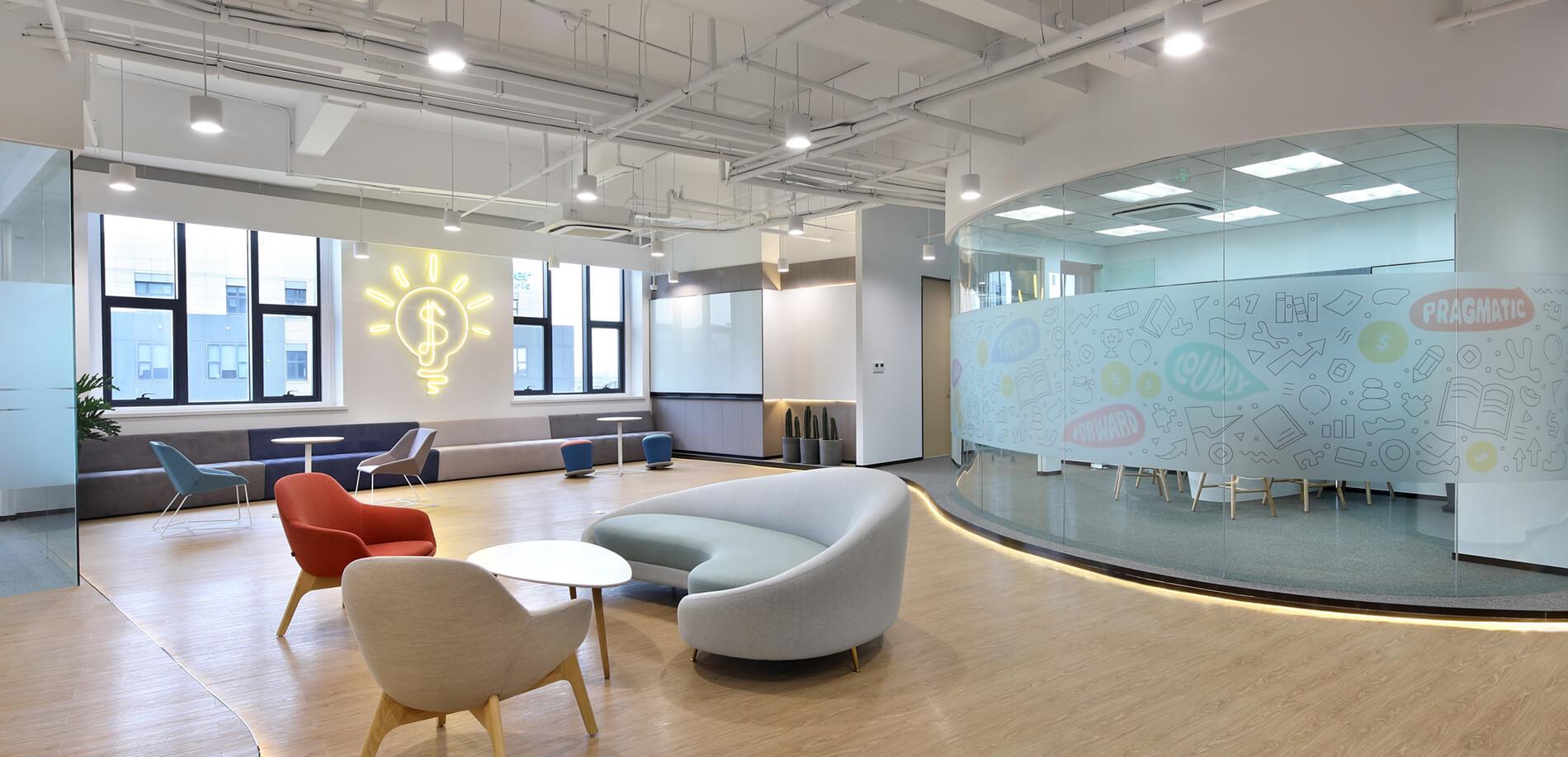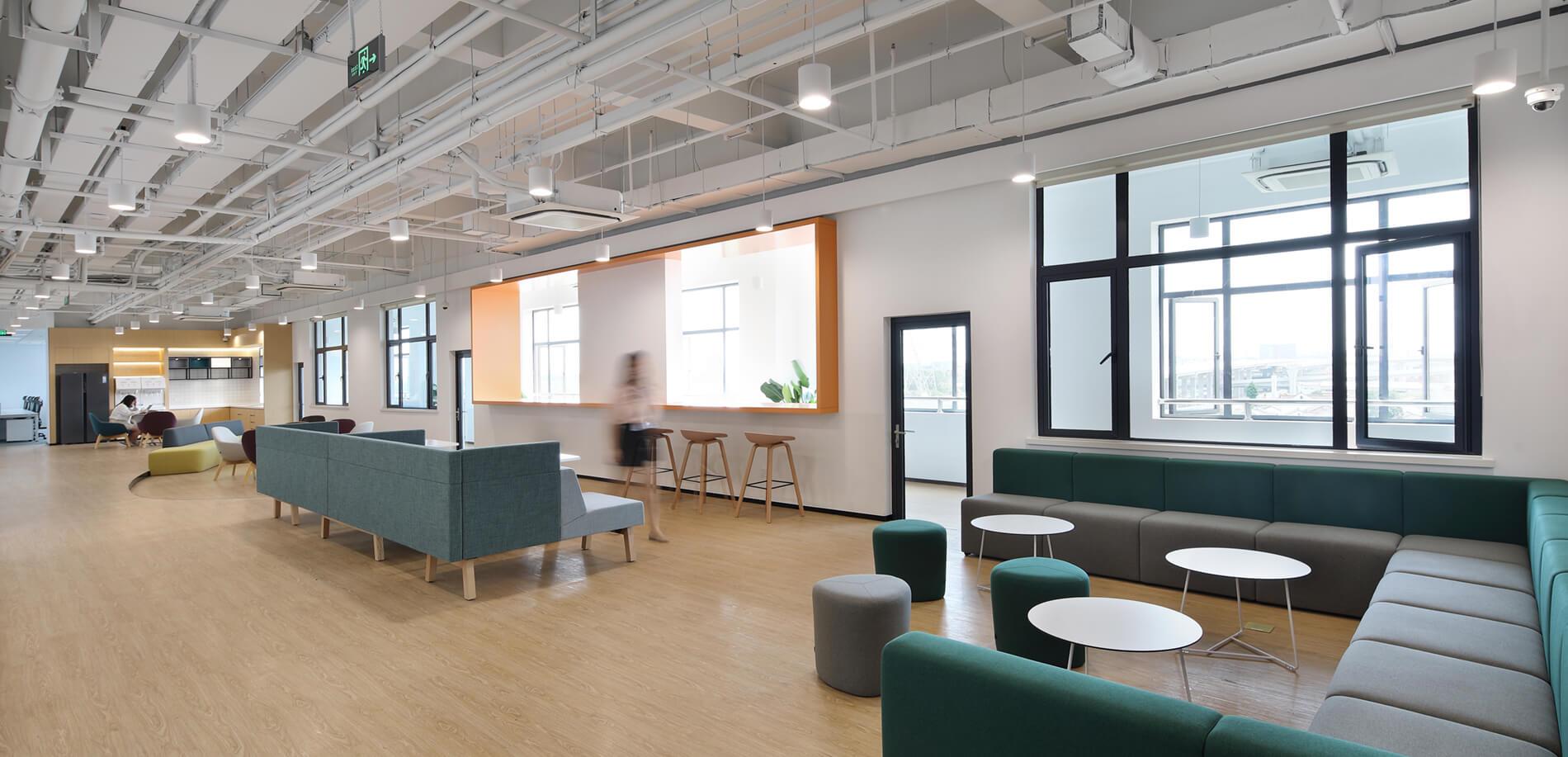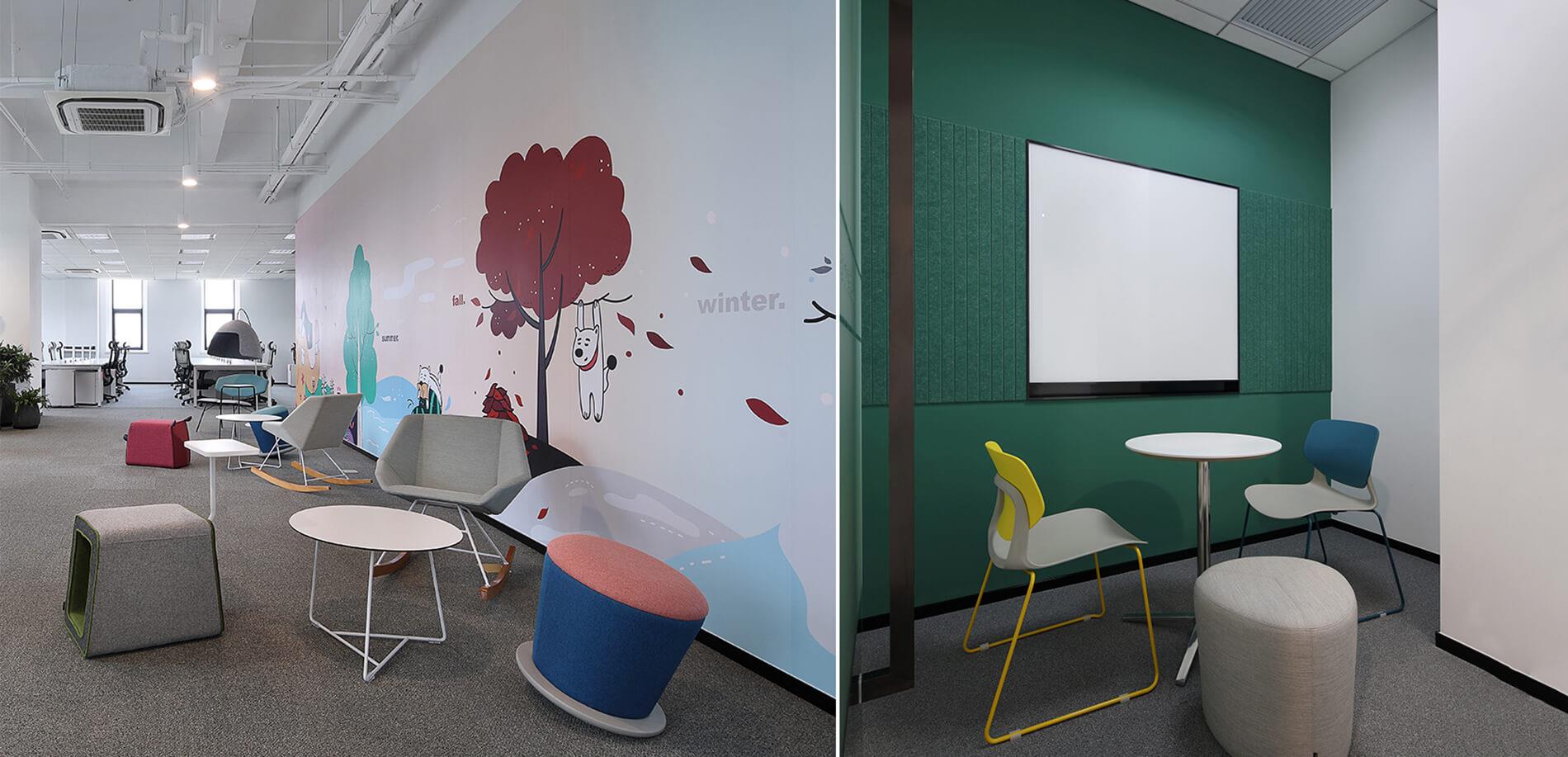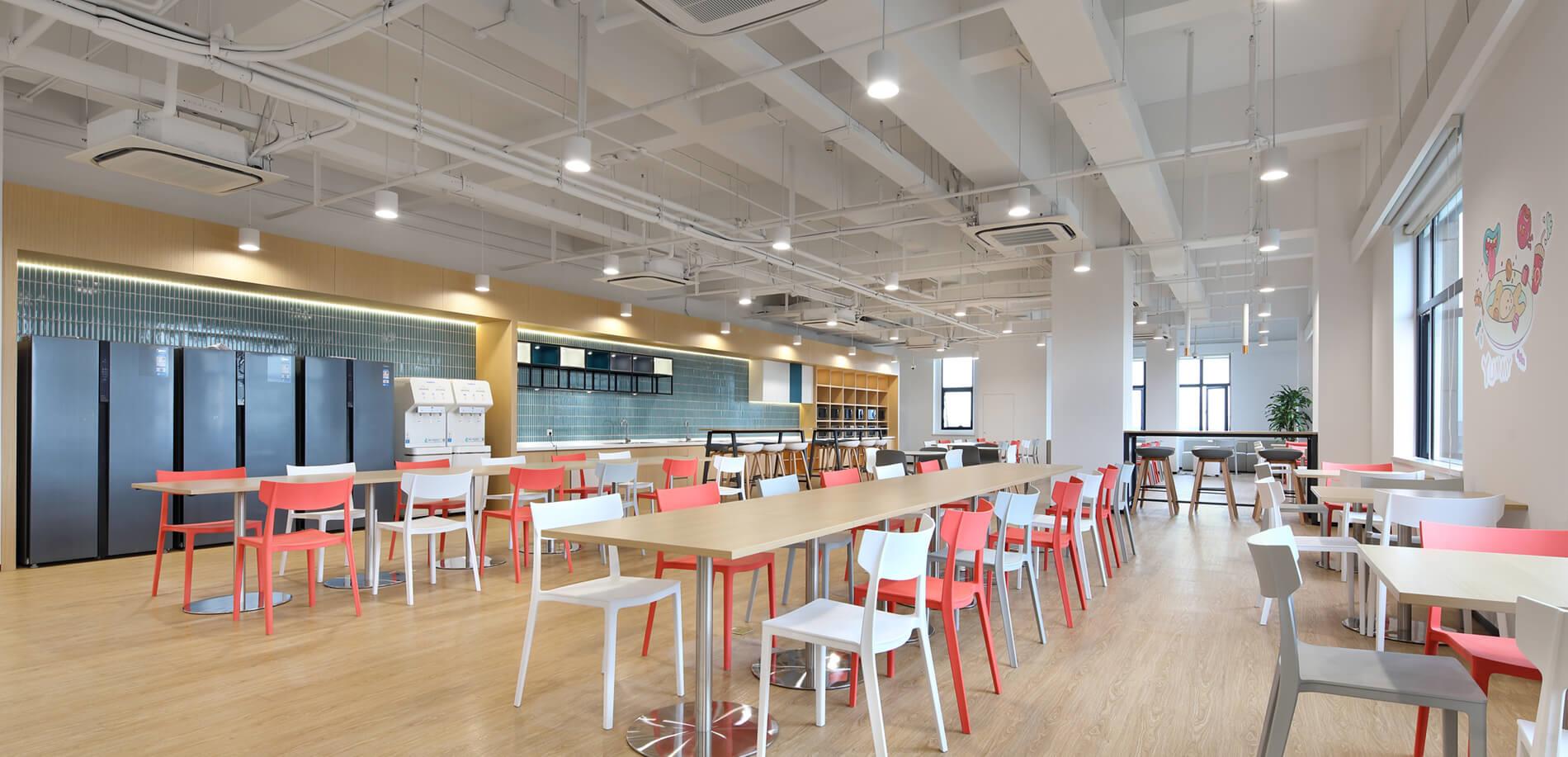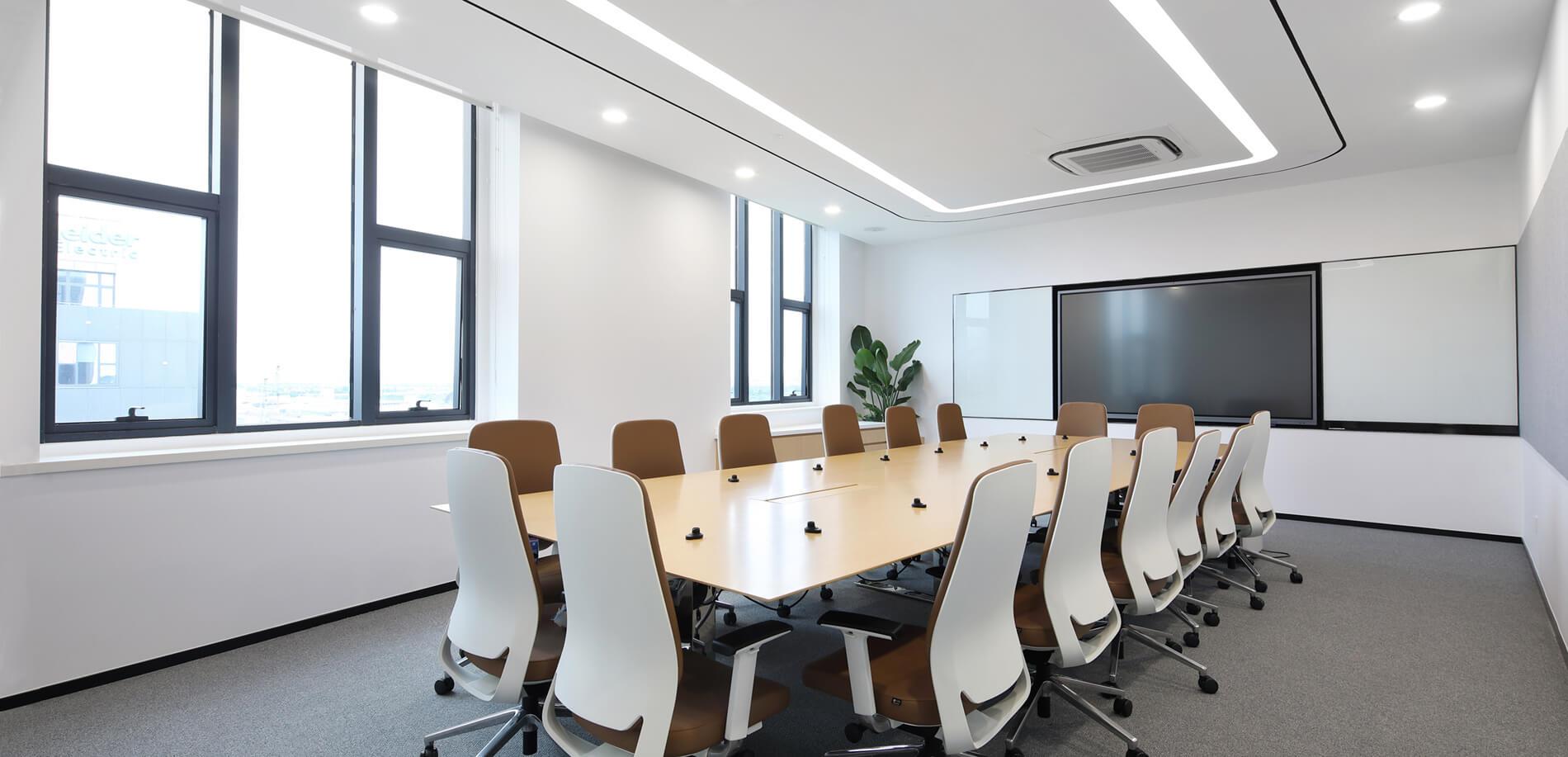 Changtou Financing Education and Training Institute
Location

No.11 Building, 3000#, Longdong Road, SHANGHAI

Project Area

4092㎡

Completion Date

2020

Service

Interior Design & Construction
Project Facts
Changtou Financing Education and Training Institute,established in 2011,which is the biggest online financial education institution in China.The slogan is "Managing Money is Managing Life". We learned that the Changtou team is young and vitality, and advocates the balance of work, life and entertainment. Therefore, we take the behavior and experience of users as the core to create a multiplex, entertainment, and leisure office space.
The Reception Area is a long and narrow space with complex functions, the designers compose LOGO wall with wood-finish materials, and the reception desk is made of wood perforated panel with black edge to create an open and warm atmosphere. The rich cartoon images and colorful furniture in the waiting area increase the readability of the space. Meanwhile, the graphic visual design integrated with the brand attribute of Changtou is also transformed into the space attribute, which enlivens the leisure and comfortable living atmosphere of the space.
The Negotiation Area is the continuous arch structure, opposite to the small negotiation room, has a good control over the boundary between the semi-open space and the private space.
The way of the work will affect the work space.The 90 generation are more freedom, therefore, we design the space more smoothly and various, blur the boundaries of open and private space, and wish to increase the possibility of social contact. Meanwhile, the graphic visual design on the wall,cartoon illustration adds more leisure,entertainment, relaxed atmosphere, and enriches the space narrative.
Located in the 6F leisure tea area, close to the inside of the corridor, the designer demolished the wall to make a bar, opened the connection between the interior and the corridor, to promoted mutual communication and enriched the spatial hierarchy.
The designers intersperse different volumes of leisure and negotiation areas in the open office space, and define each gathering point with an arc. Through the extension and repetition of the aggregation, on the one hand, it implies wealth and talent gathering, on the other hand, it increases the informal meeting space and flexible use space.