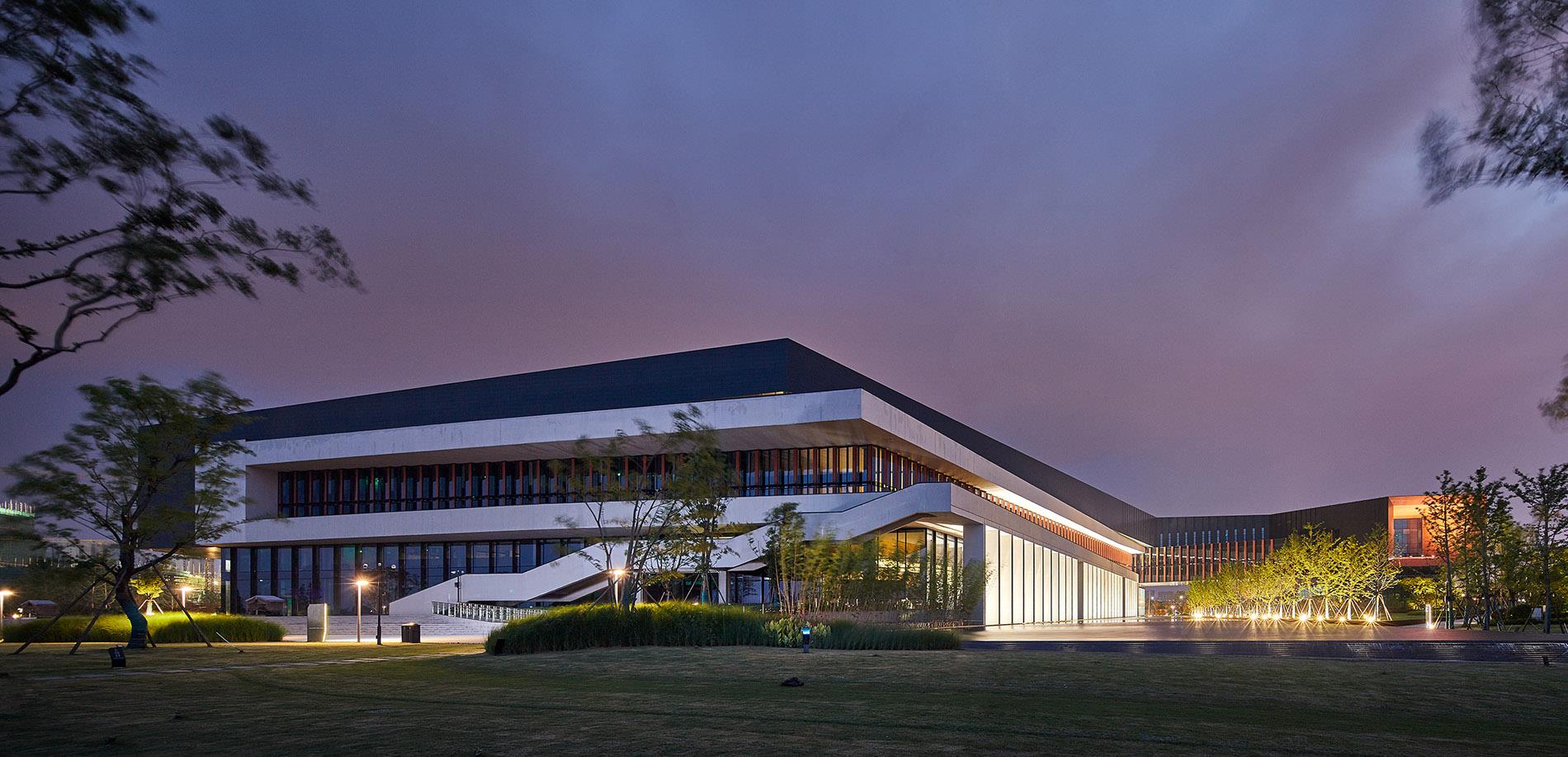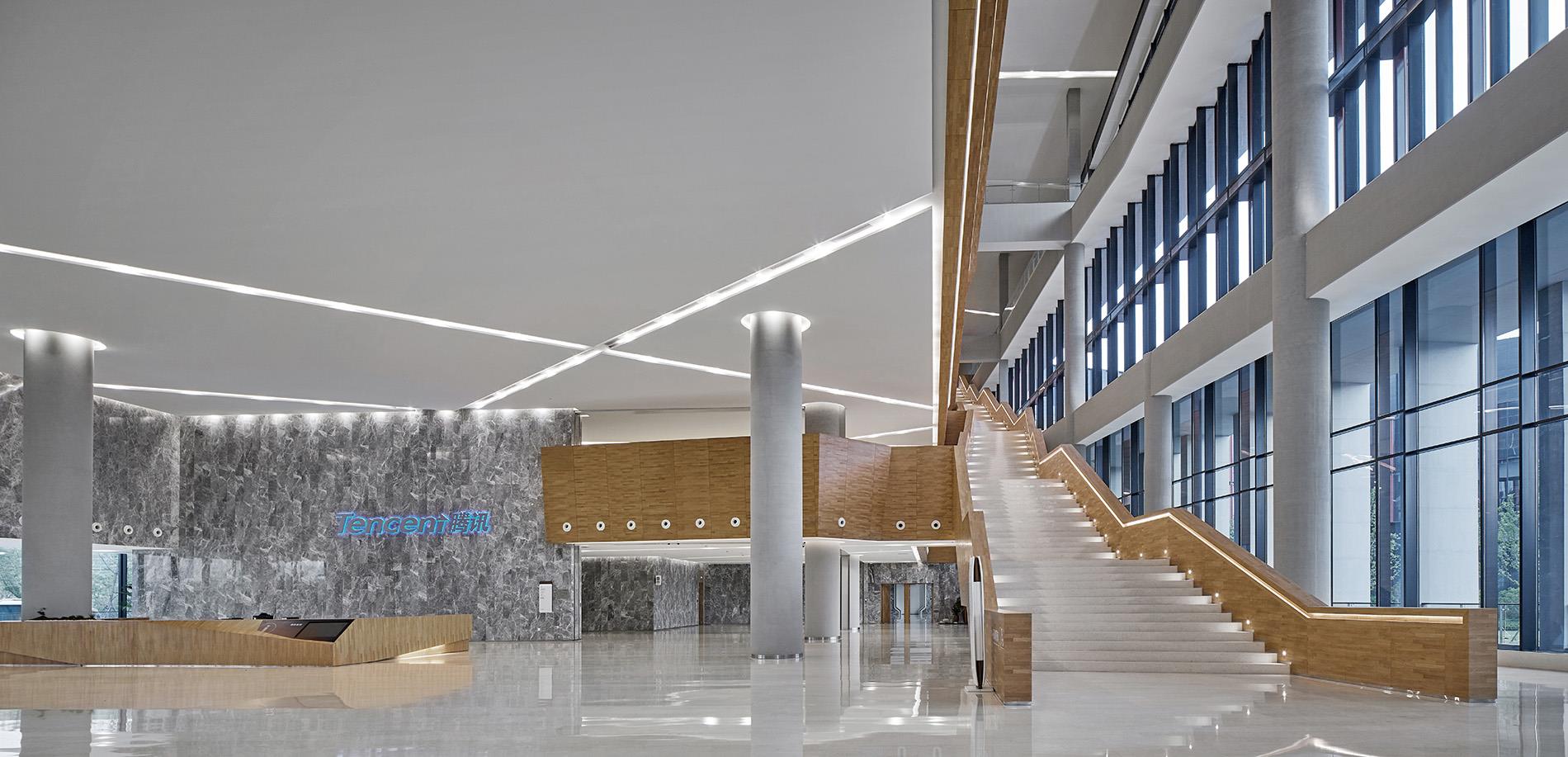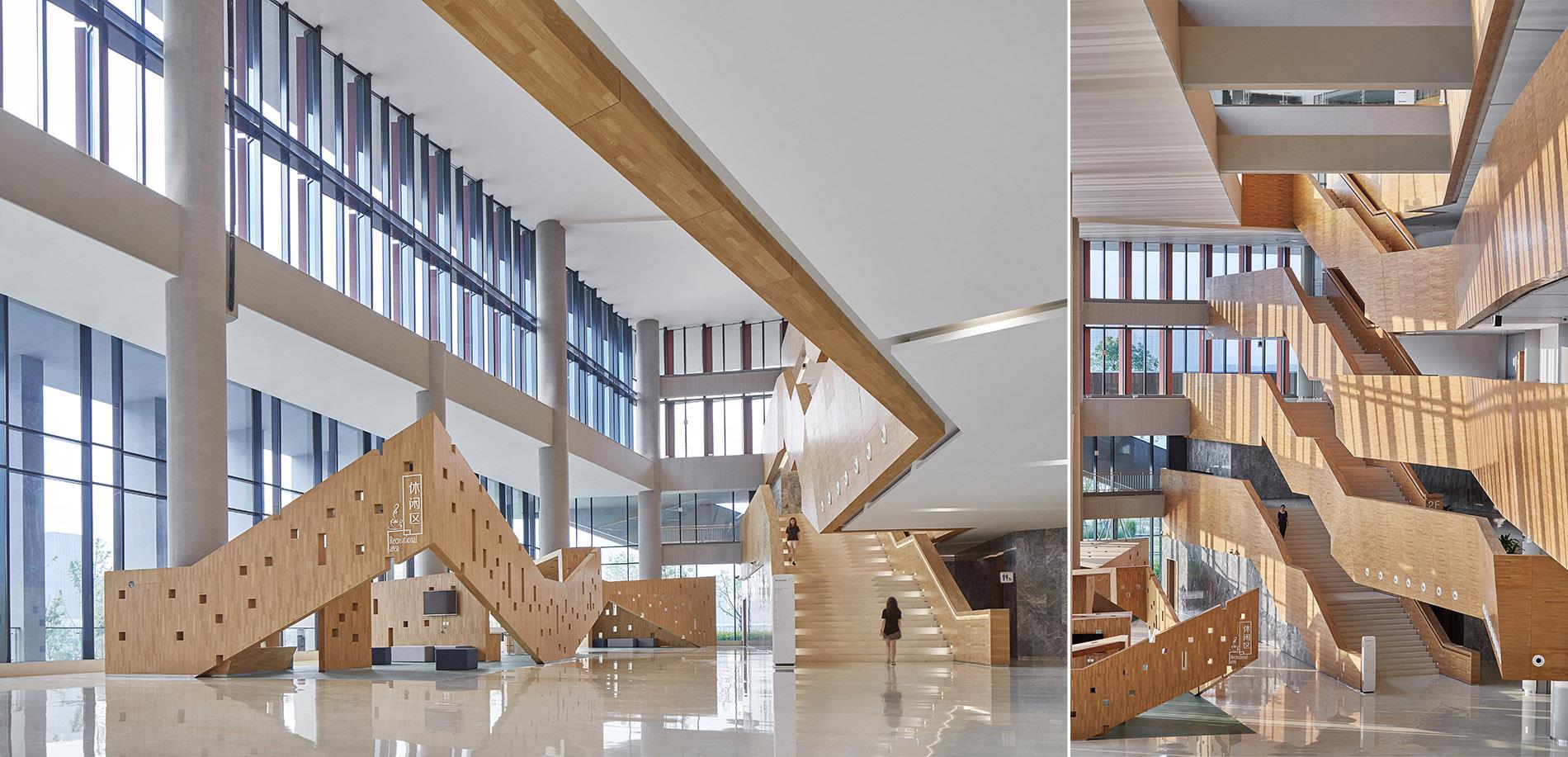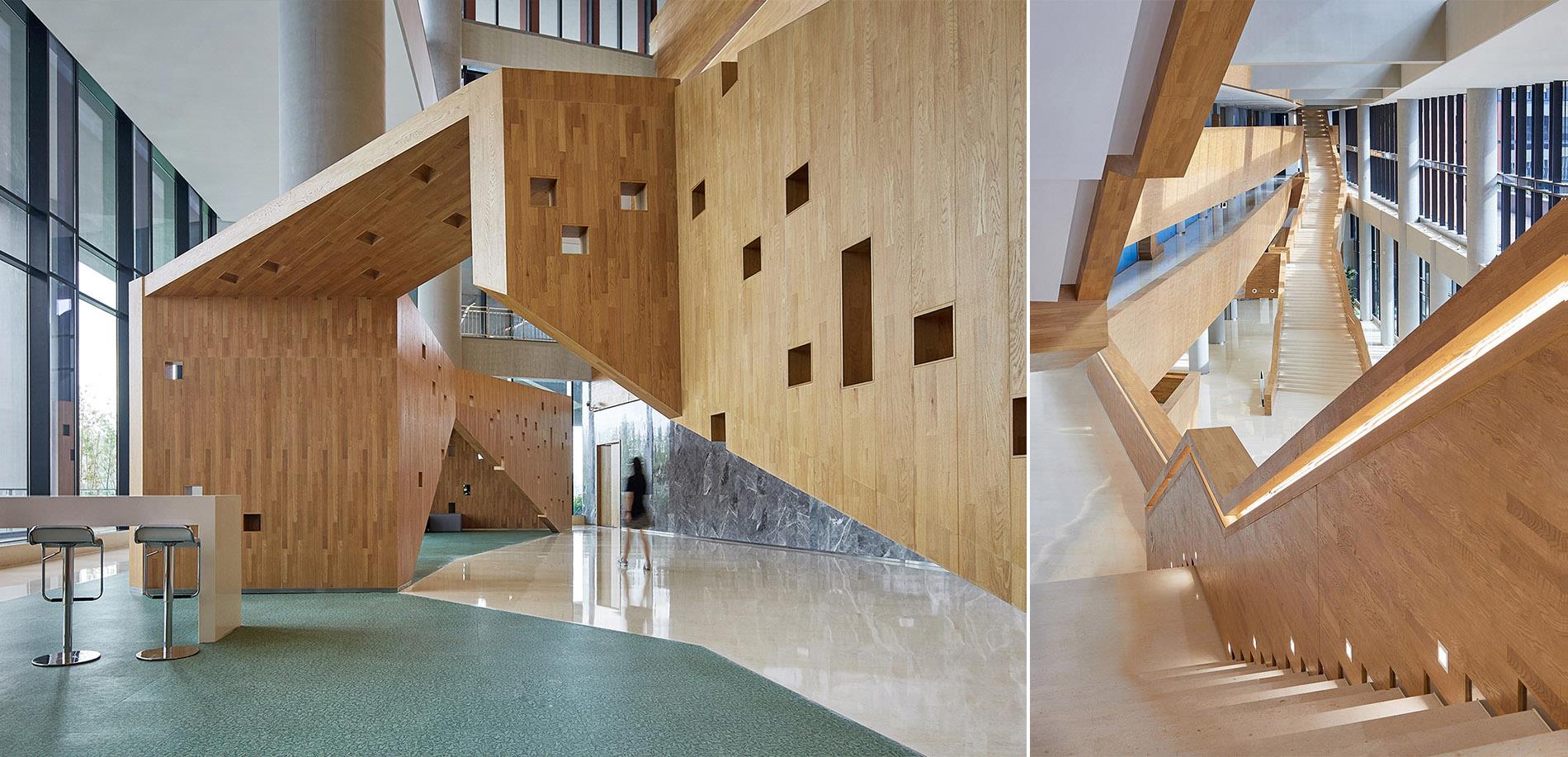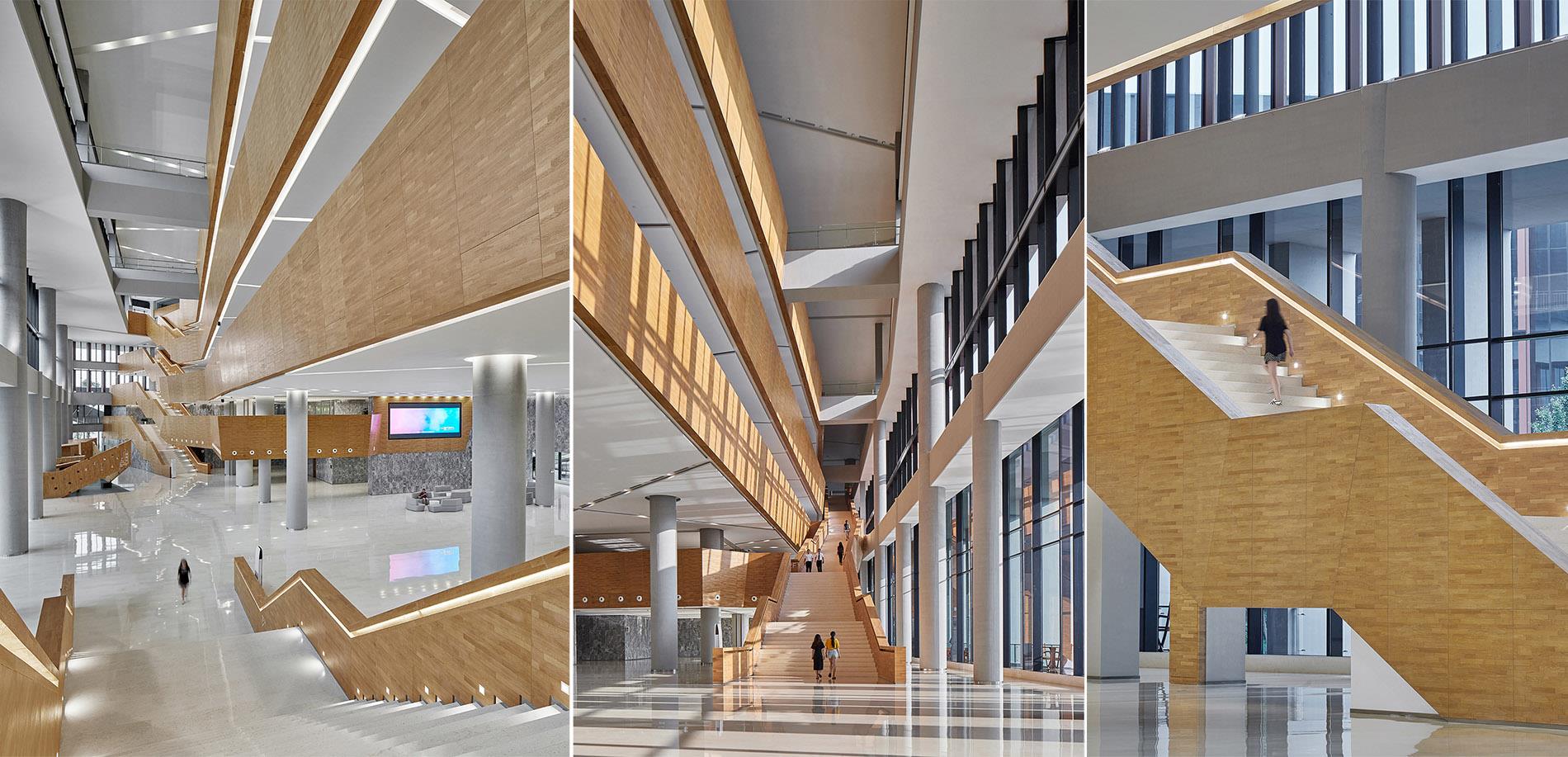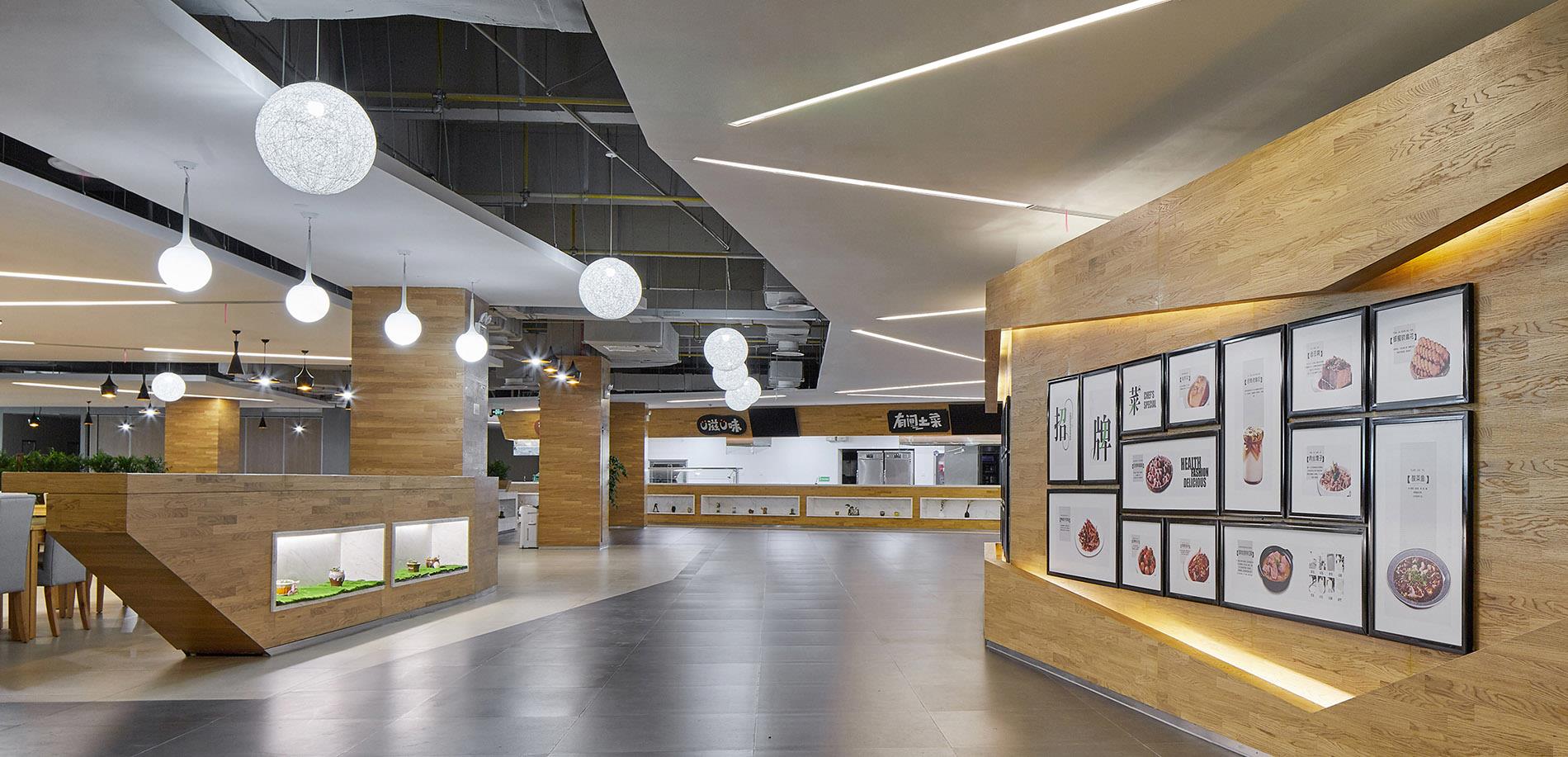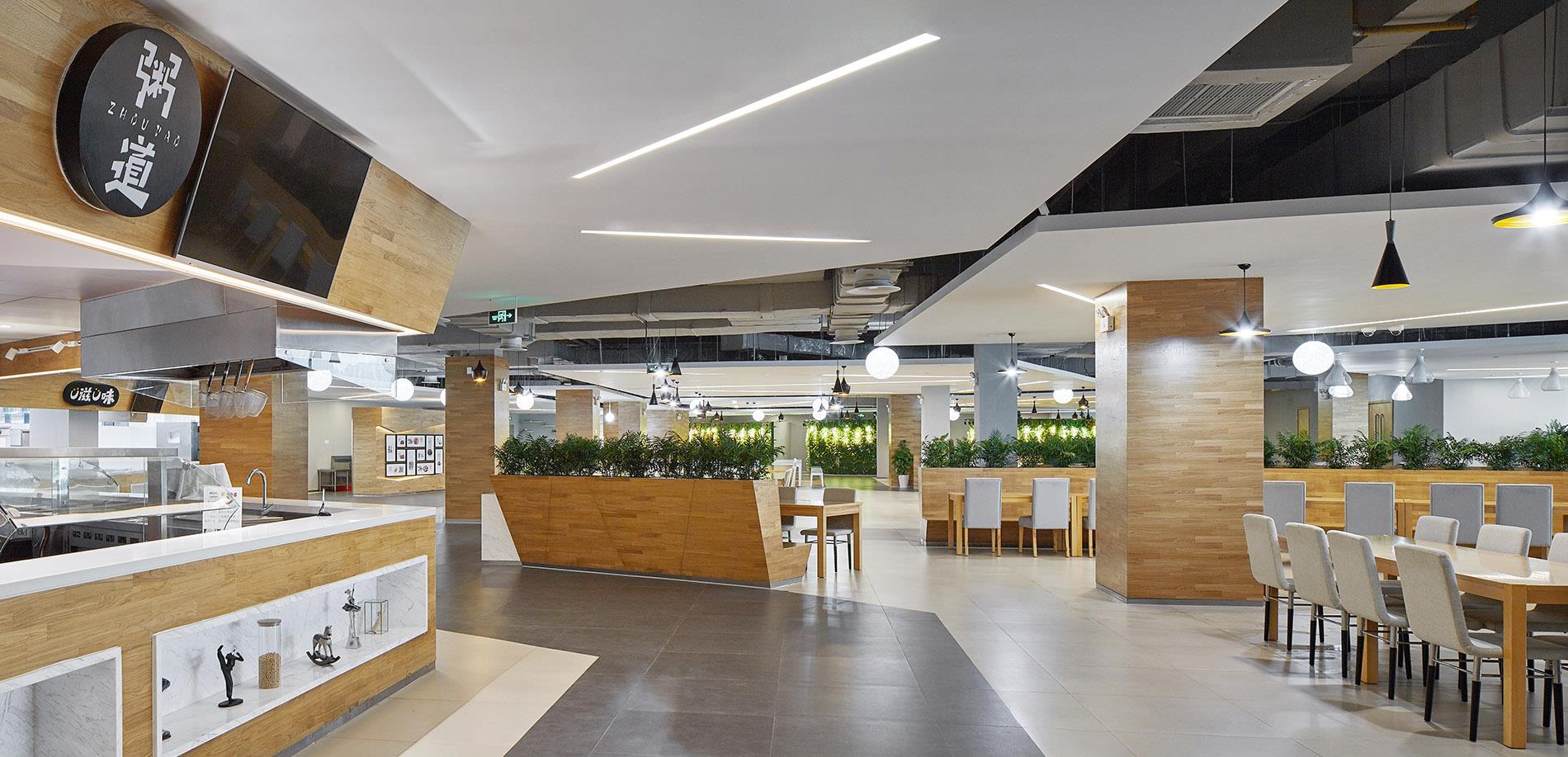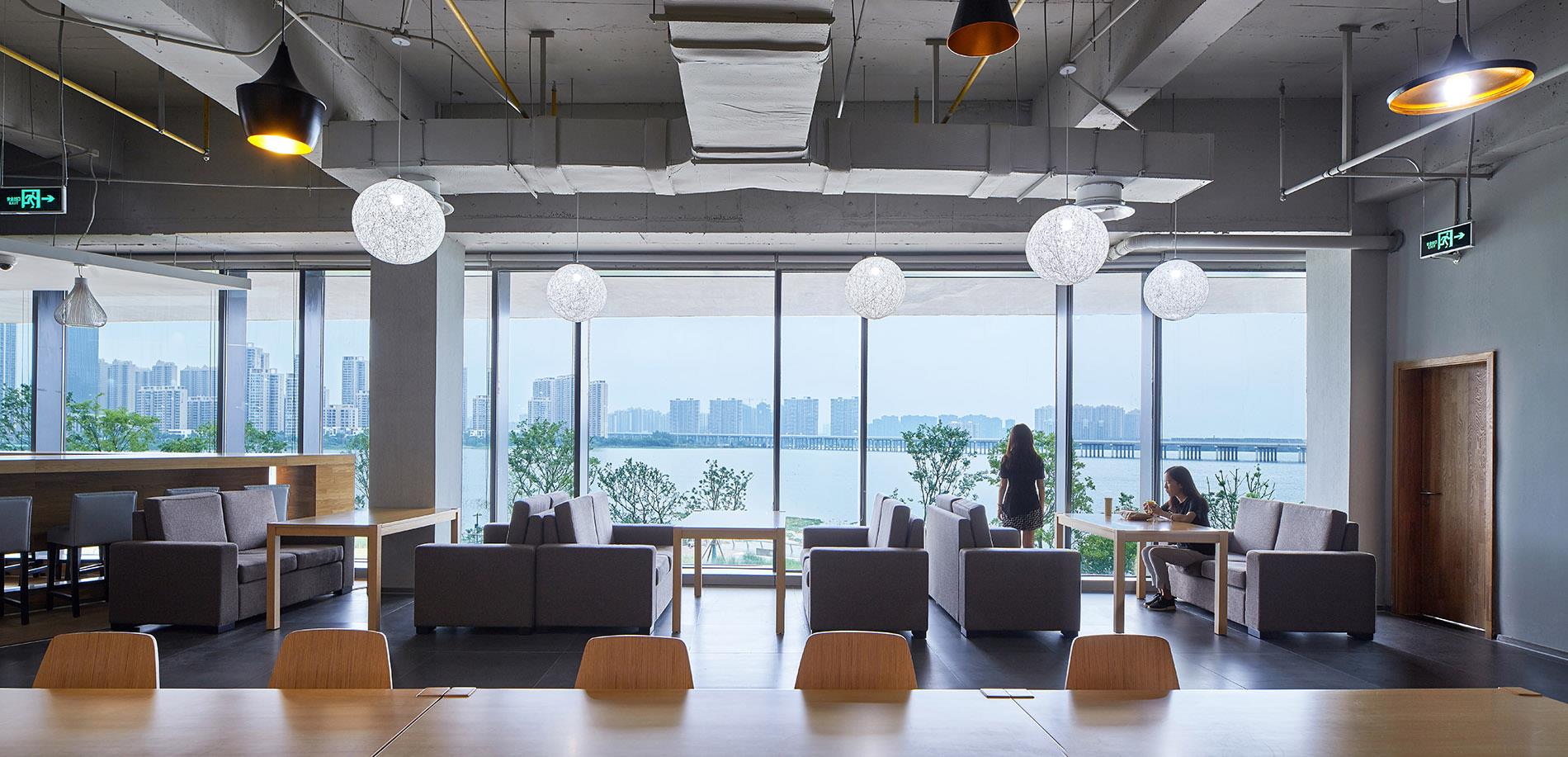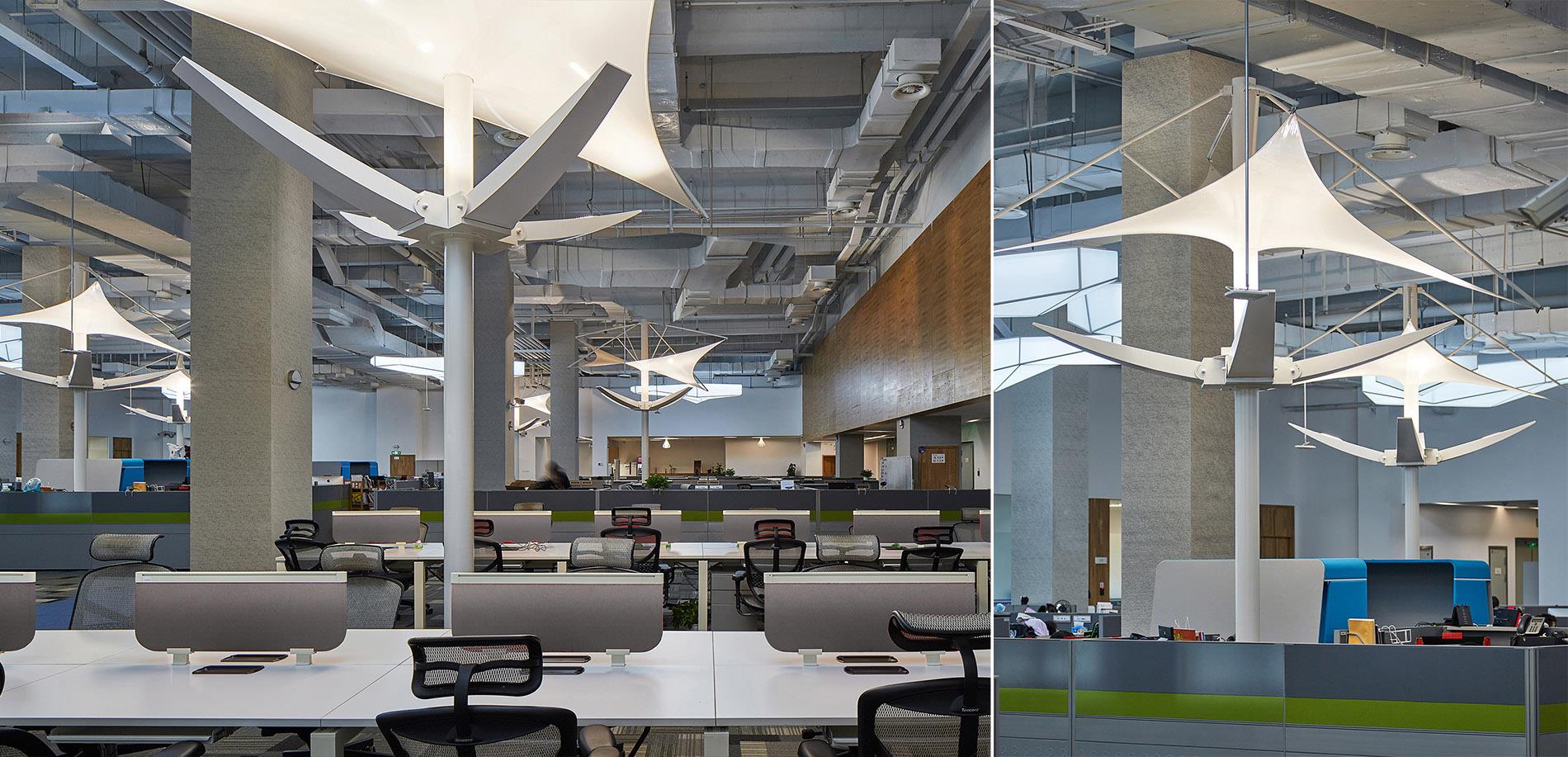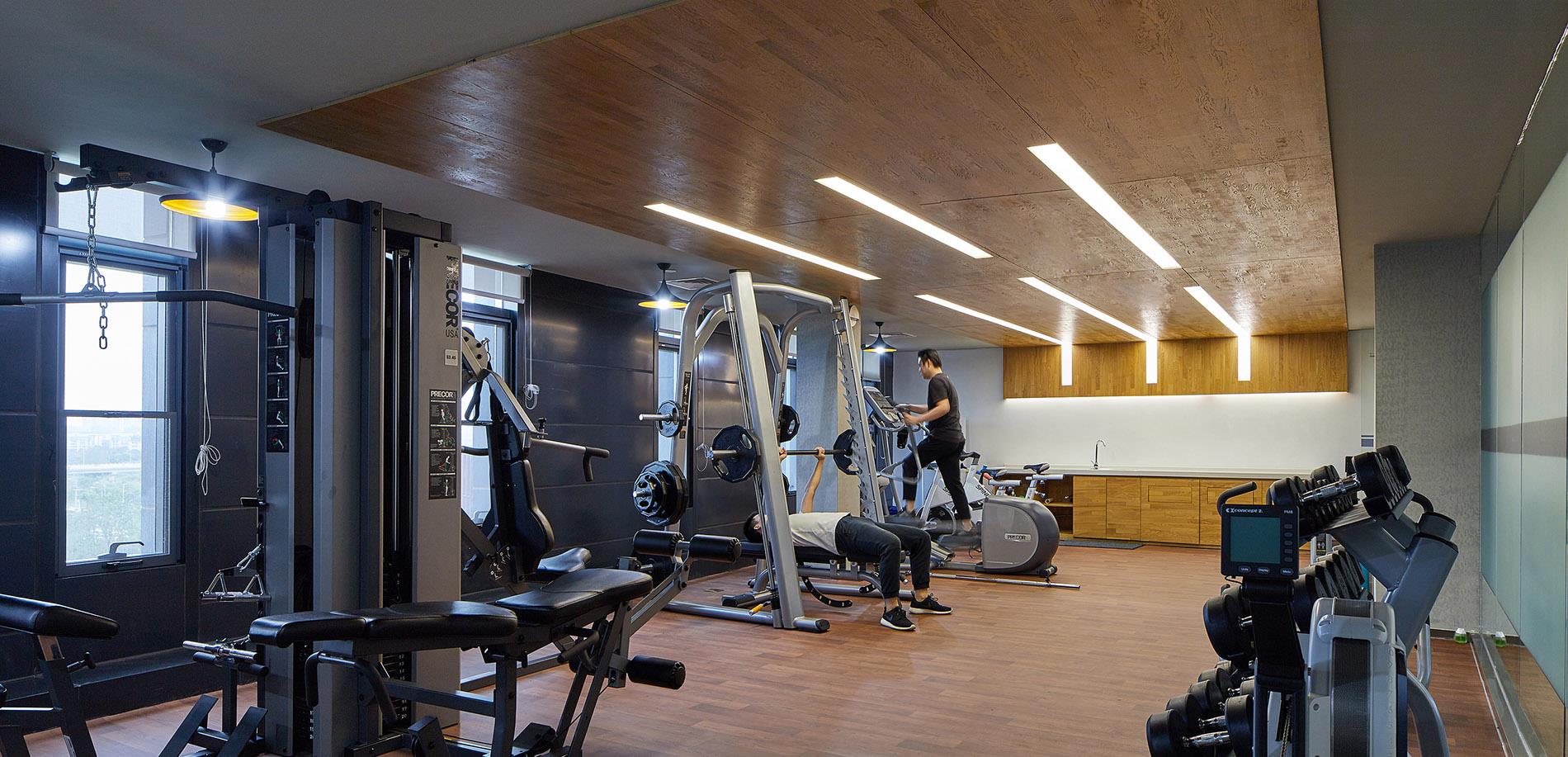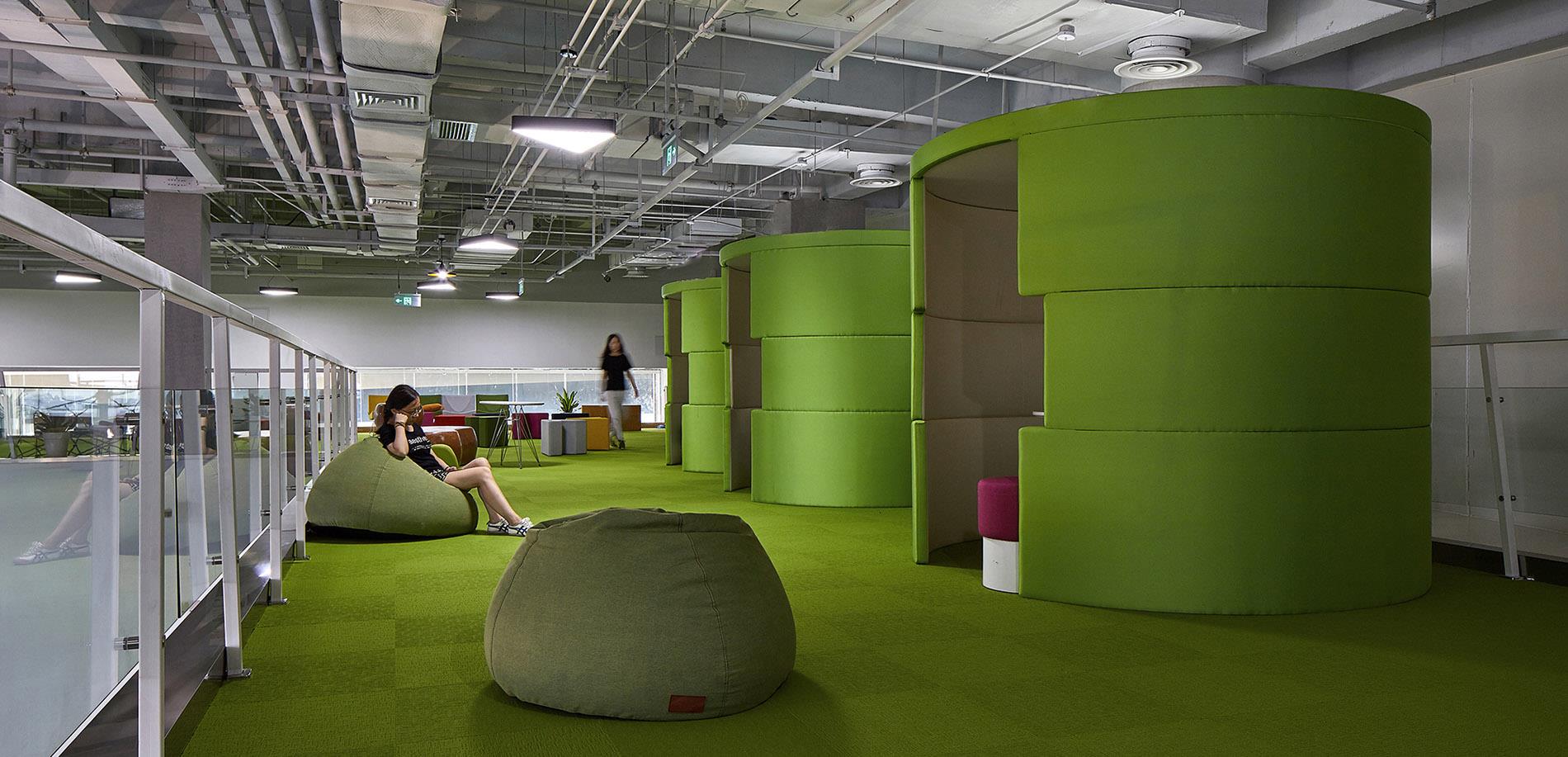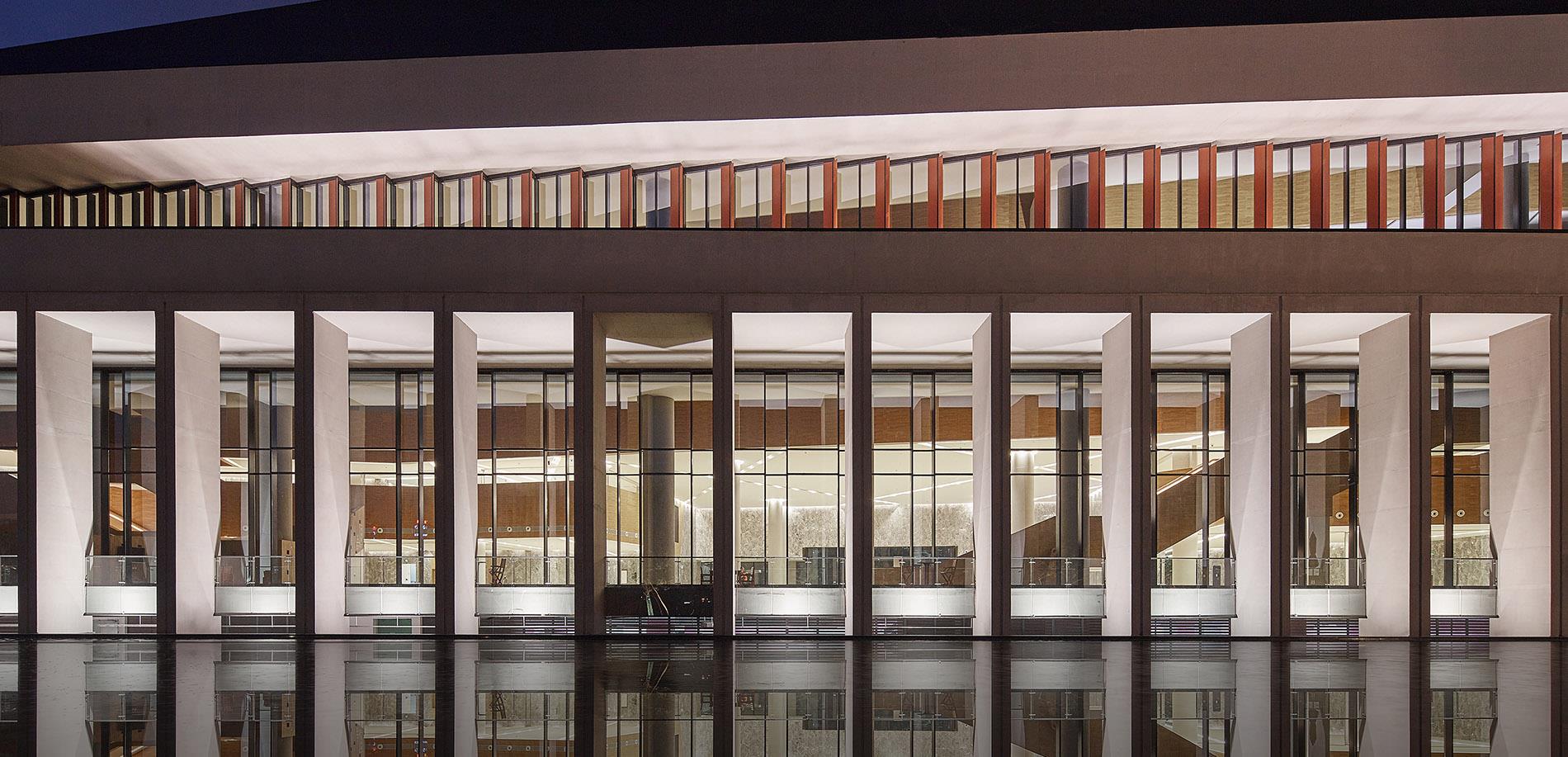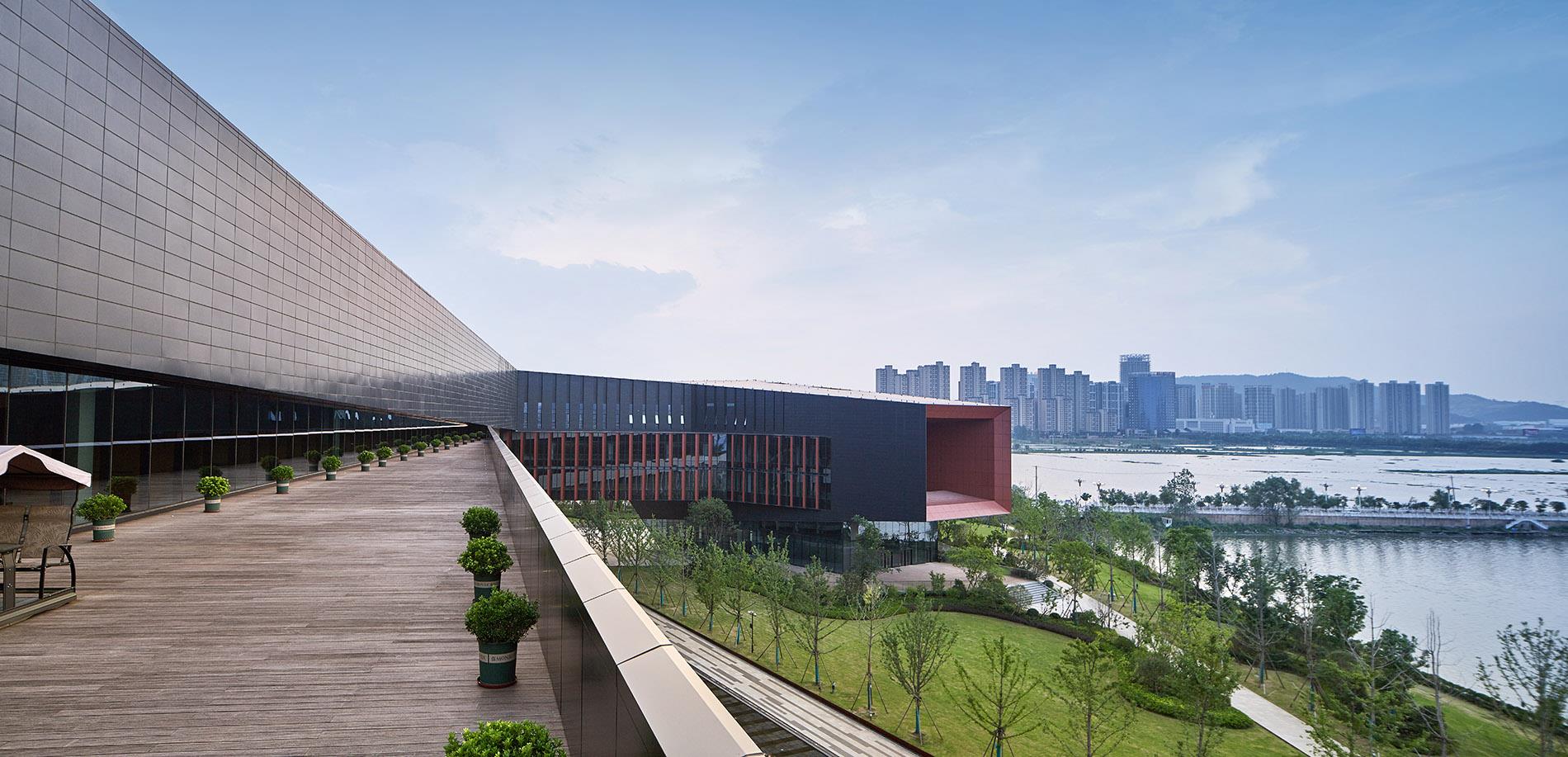 Wuhan Tencent R&D Center
Location

No.1 Tencent Road, Jiangxia District, Wuhan

Project Area

69984㎡

Completion Date

2018

Service

Interior Design
Project Facts
Tencent R&D Center is another new R&D center of Tencent after Shenzhen and Beijing. The scoop-shaped architectural shape maximizes the internal office space towards the lake.The five-story building along the lake side is a wide mirrored pool. The building is like a modern sculpture, standing in the majestic atmosphere of the pool and the lake. The combination of a variety of floors and a rich terrace space further enhances the dialogue with the lake.
To further emphasize the interaction between people, architecture and nature, a huge atrium space called the "Canyon" is built into the office building along the lake side. The fence of the fold line around the atrium echoes the body language of the exterior building, and the decoration and architecture are naturally coordinated.There are slight changes in the income of each floor of the atrium, and the hollow parts on both sides of the north and south gradually narrow until they are finally closed, and open stairs with different shapes are provided on both sides to each area.
In the atrium, the landscape structure of a wooden veneer wall covered with square holes is particularly eye-catching. It squats, undulates, flips, and entangles along the ground, eventually enclosing a light, free and private space for negotiation.A shared platform is set up on each floor facing the atrium, where the scenes are arranged with the old stations and docks with the historical features of Wuhan. The characteristics of historical culture and technology companies collide and form identifiable nodes of shared space.
Different from the compact layout and single function of the traditional staff restaurant, the restaurant dining area is divided into several irregular "islands". Multiple differentiated scenes such as deck seating, private rooms, and window bar provide multiple options for each diners.The heightening space of the top floor office area is fully utilized, and the mezzanine space is partially added to form different scene atmospheres. A few white umbrellas with a stretched membrane structure gently diffuse the lighting to each station.
In the Tencent R&D Center, outdoor landscapes, buildings and interior spaces form an all-round interactive relationship. The interior not only shapes the core space of the main body, but also creates a series of miniature fun spaces.