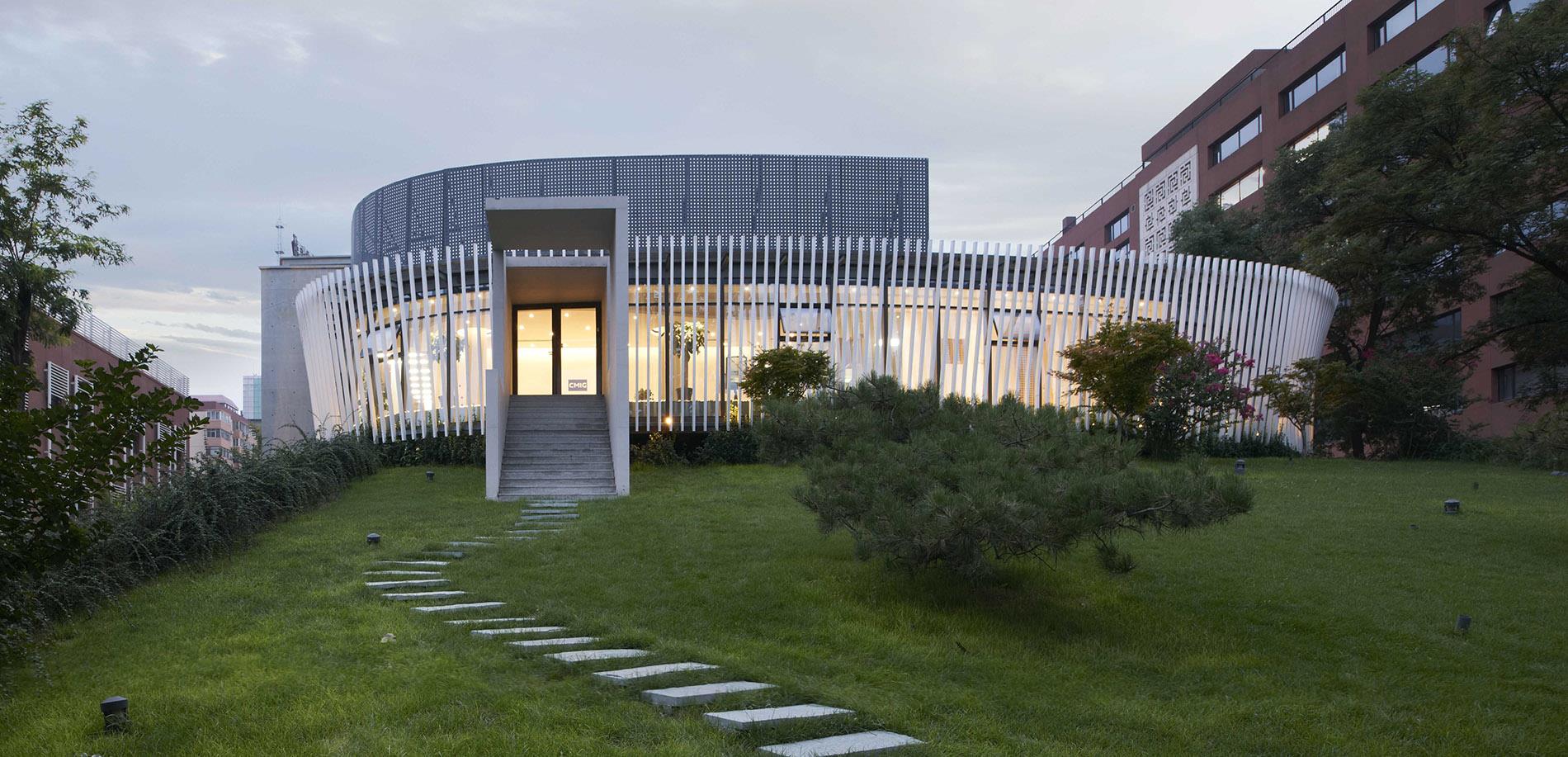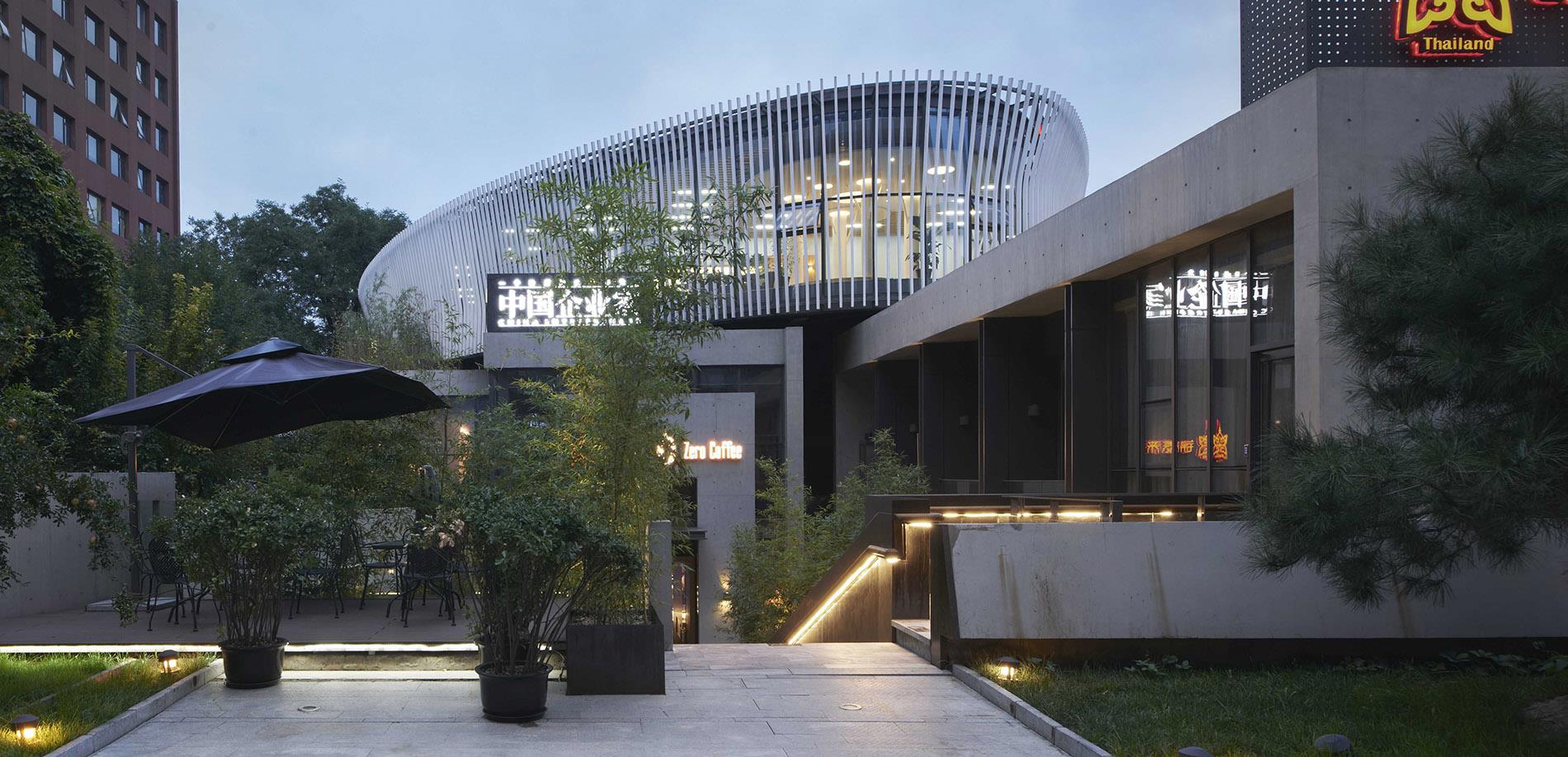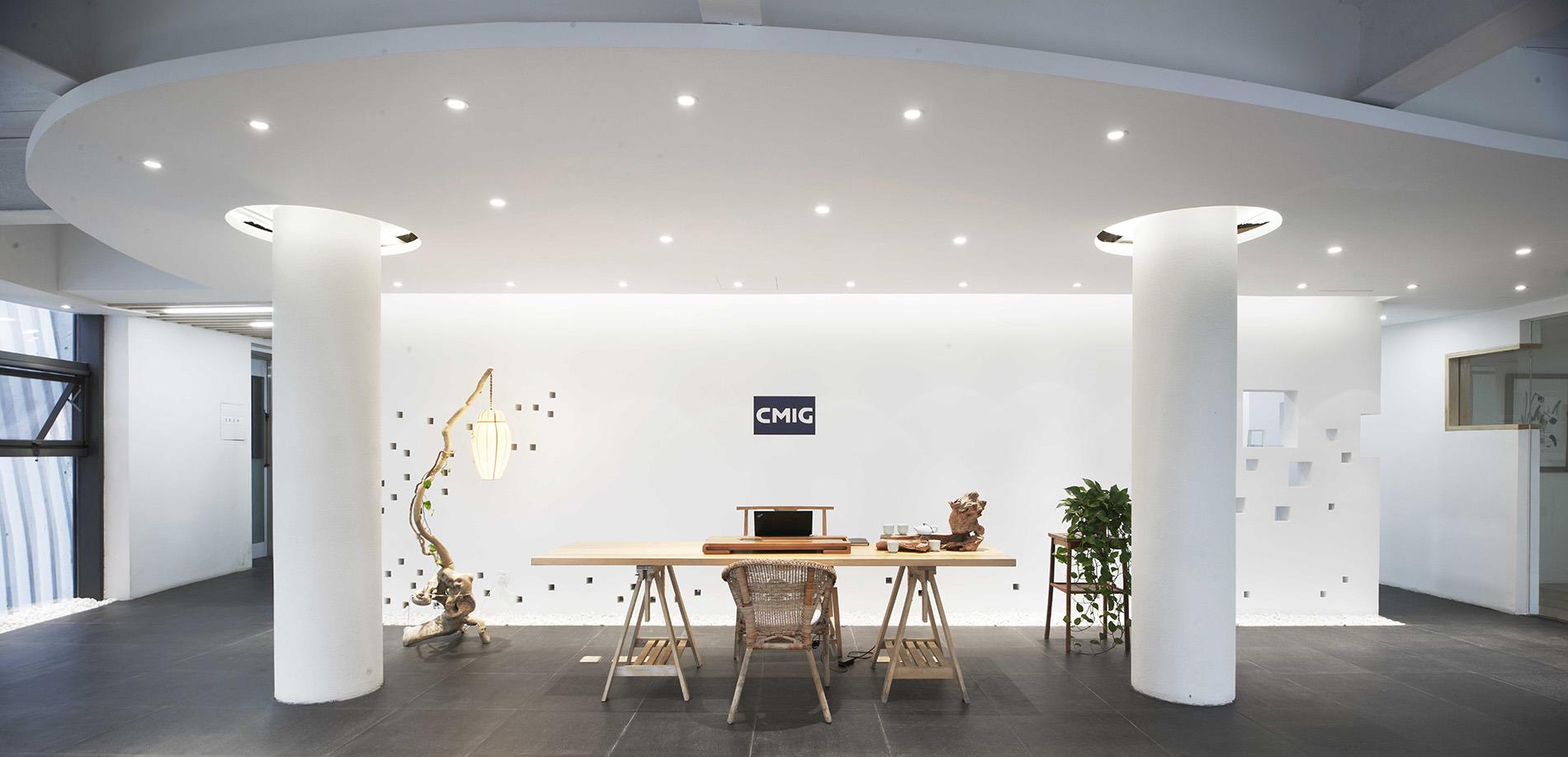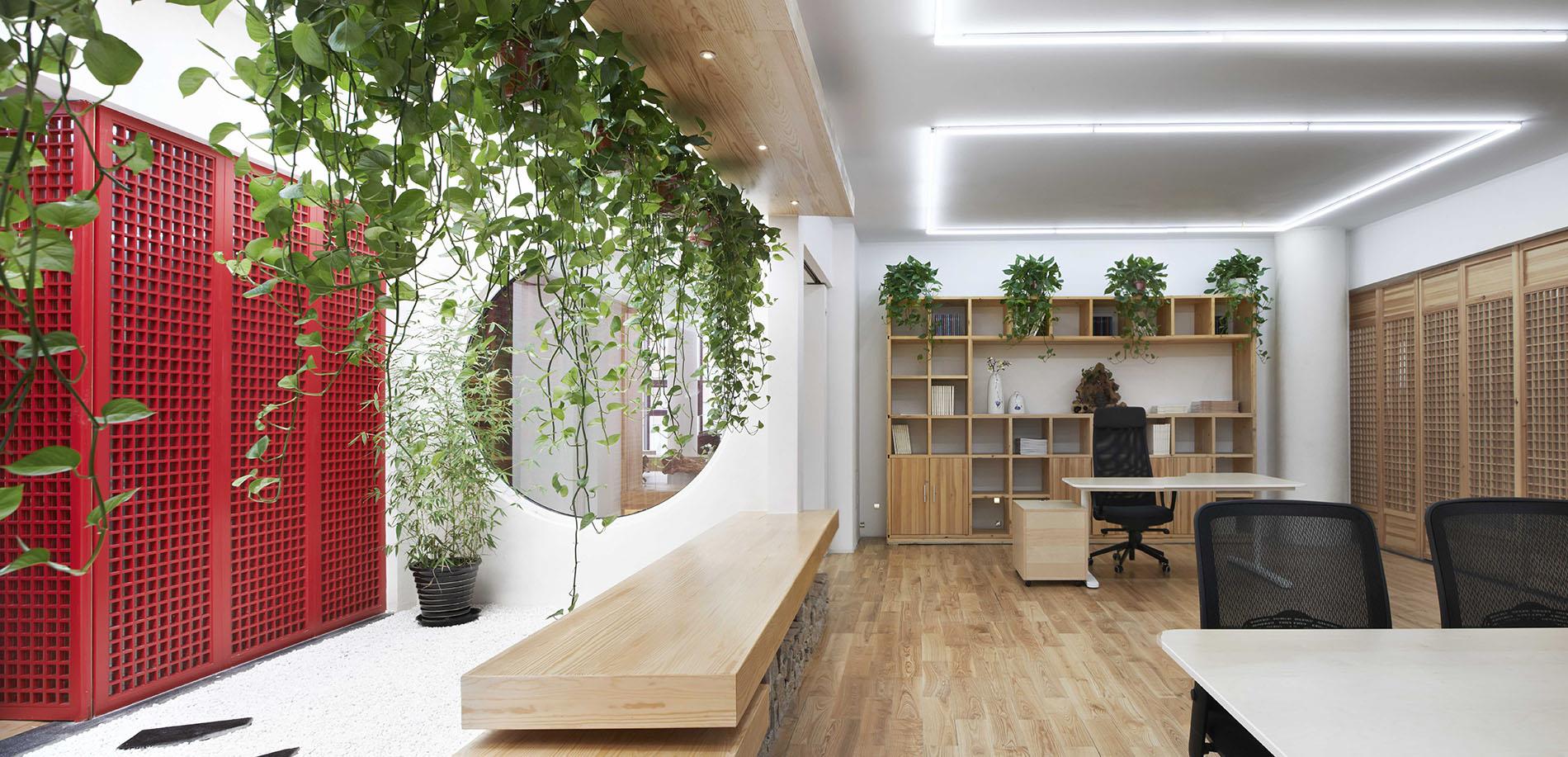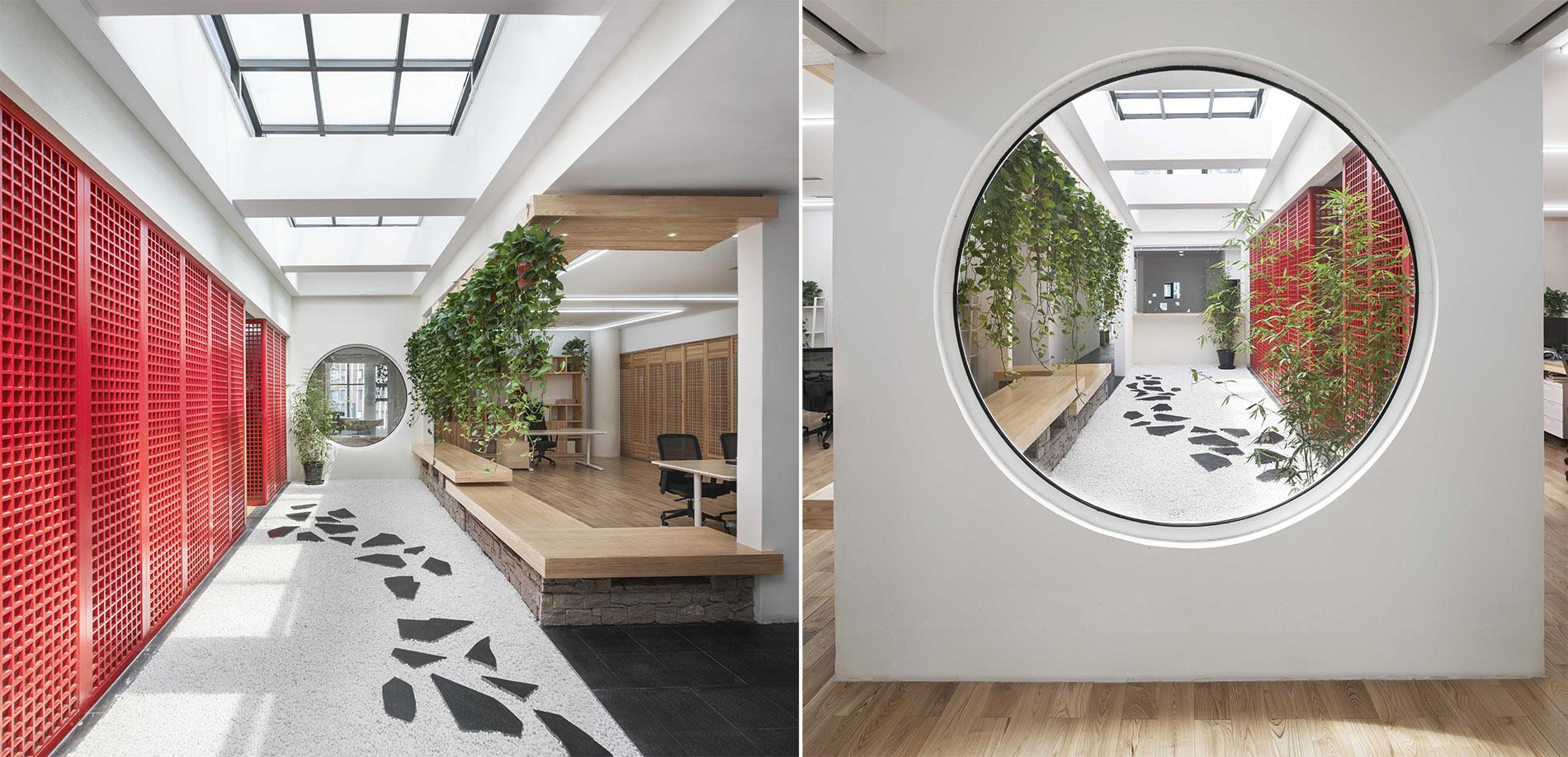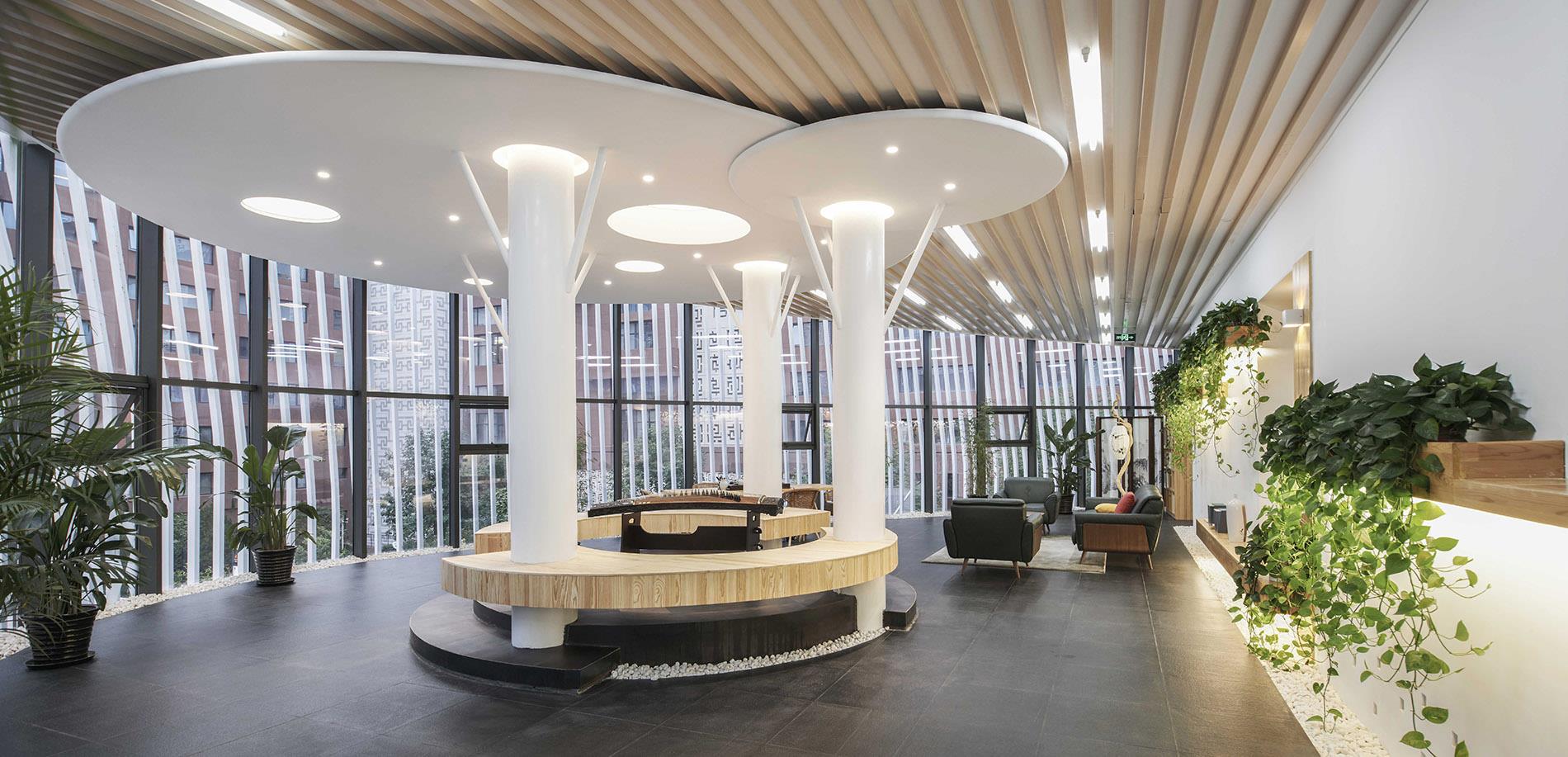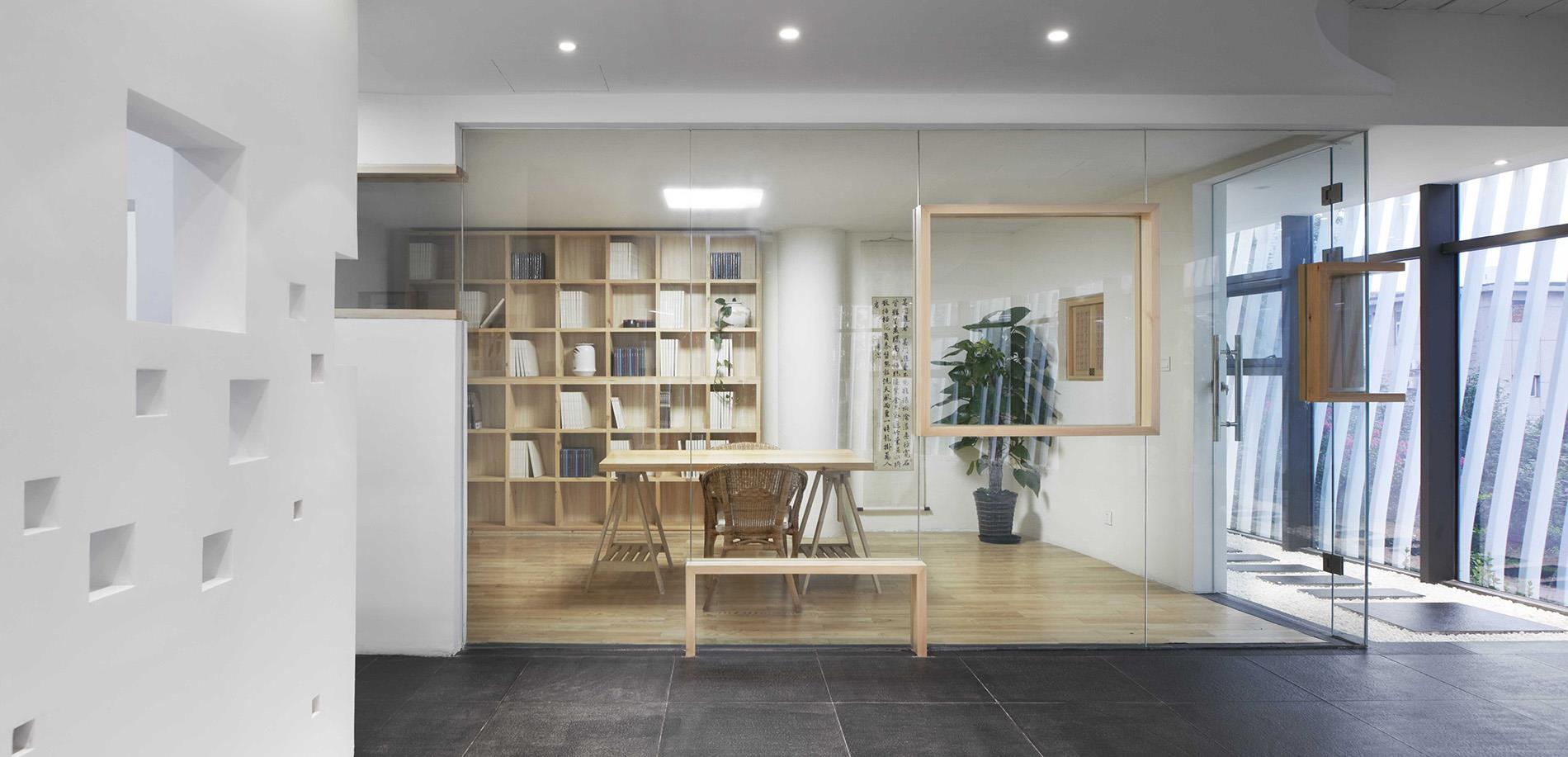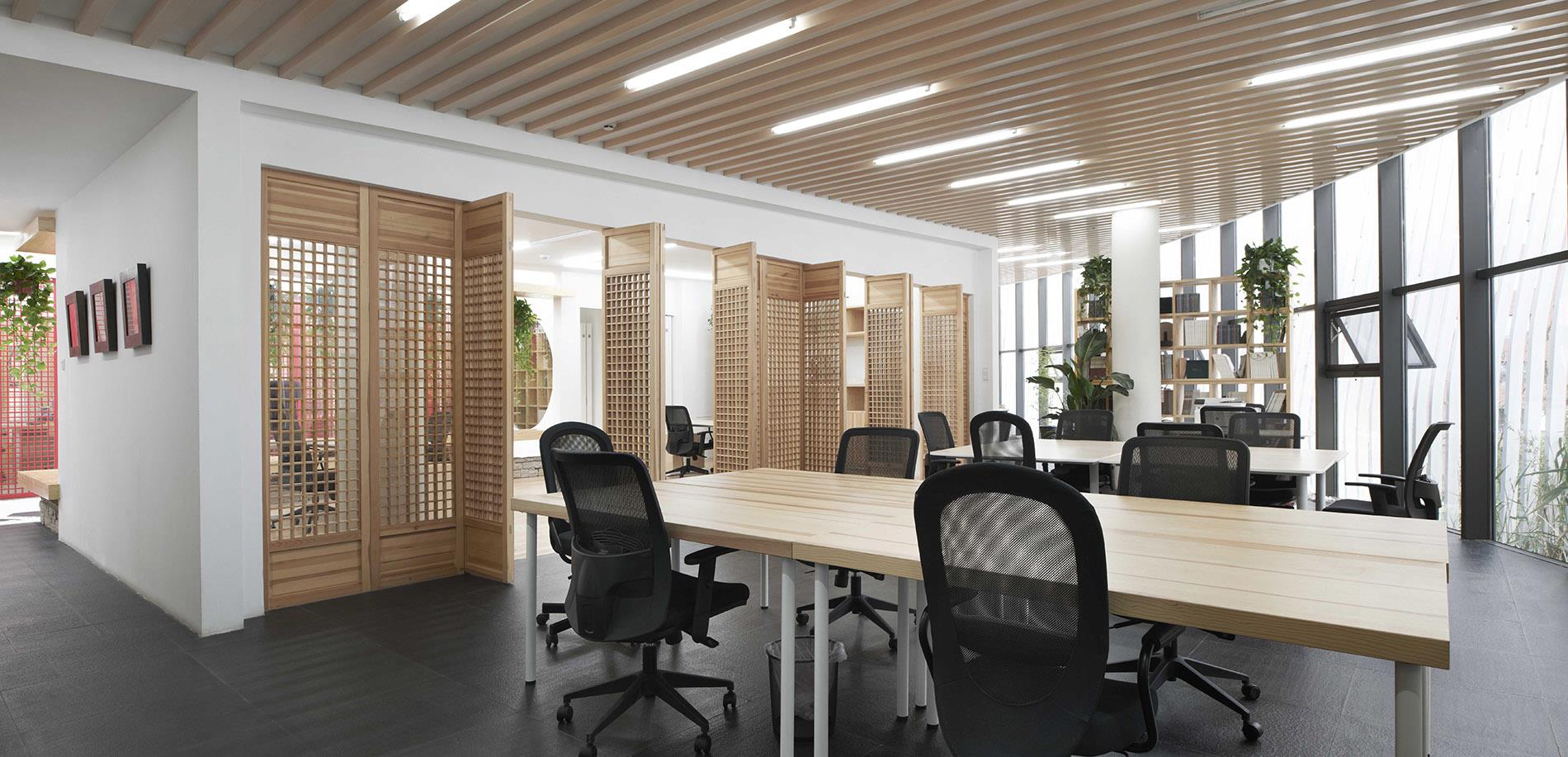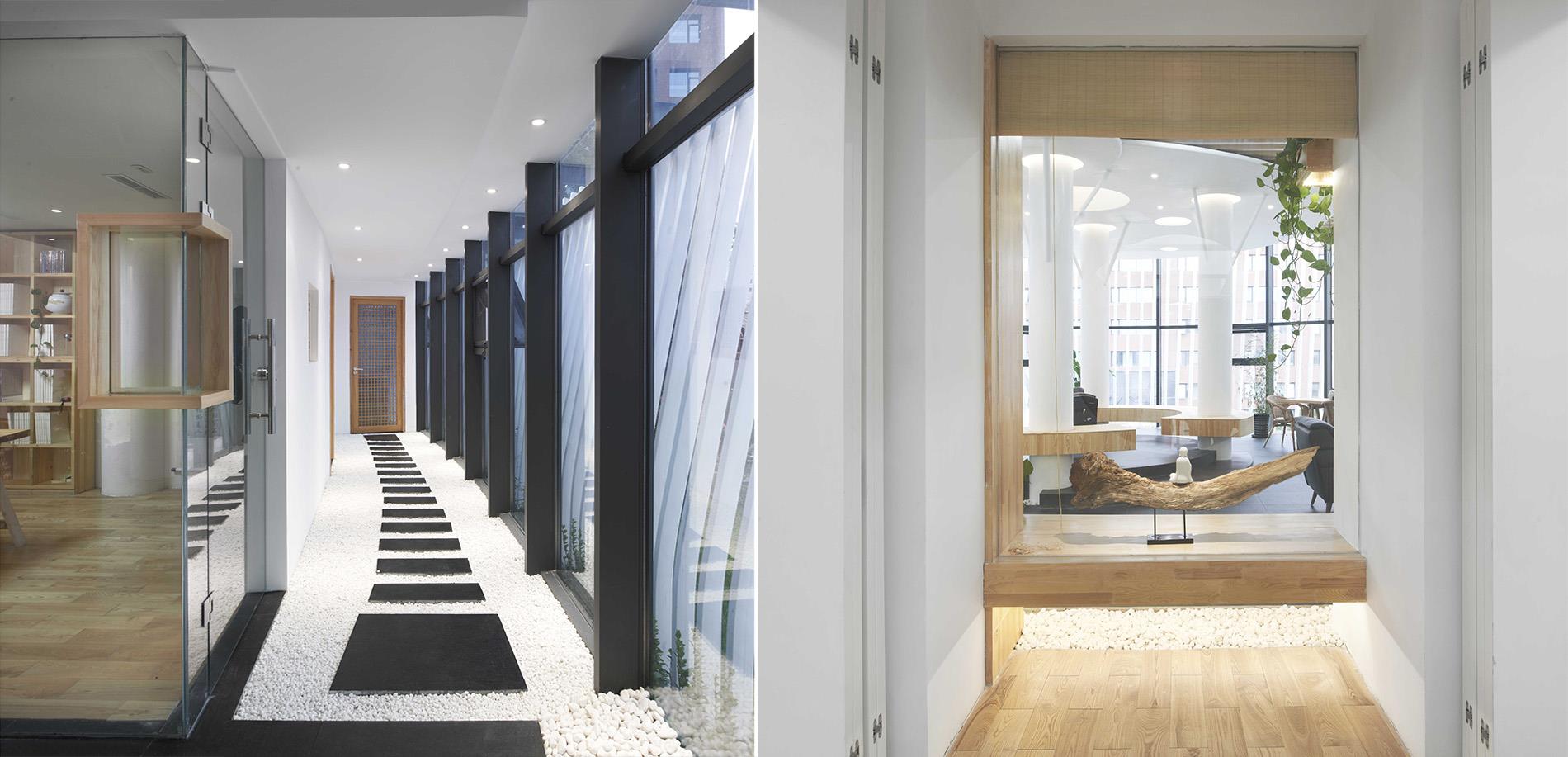 China Health Investment Leasing Office(Beijing)
Location

No.4 Chegongzhuang street,Xicheng district,Beijing

Project Area

738㎡

Completion Date

2017

Service

Architectural Design / Interior Design
Project Facts
The former location of the project is a thermal station in the center of the square, and the dull shape obscures the line of sight. After the overall transformation of IDEAL, the original thermal station was placed in the corner of the west side of the underground, and the rest of the space served as a restaurant and office space.The basement and the first floor of the basement are cast in reinforced concrete and the surface is made of clear concrete. It is now ZeroCoffee. The steel-structured transparent glass building on the second floor of the ground as an office space is more like a luminous flying object suspended above the pedestal, gently falling on the top of the grass slope.
A stone path along the grassy slope leads people to the entrance of this white building. The interior of the building is also dominated by clean white tones with dark grey and wood. The whole design reflects a simple and elegant Chinese style, and pays great attention to the introduction and borrowing of natural light and surrounding landscape.
The design focuses on the central axis of the vestibule-patio-rest area. The simple white background wall, dark gray floor tiles and wooden tables and chairs in the front hall make up this simple and pure space, while the mottled square and square windows on the background wall break the sense of tranquility, leaving a hint of space behind it.
The interior space uses Chinese garden design techniques, such as framed scenes and borrowed scenes to make the spatial sequence distinct and full of rhythm. Some Chinese style furnishings are also everywhere, and the whole space style is harmonious and unified.