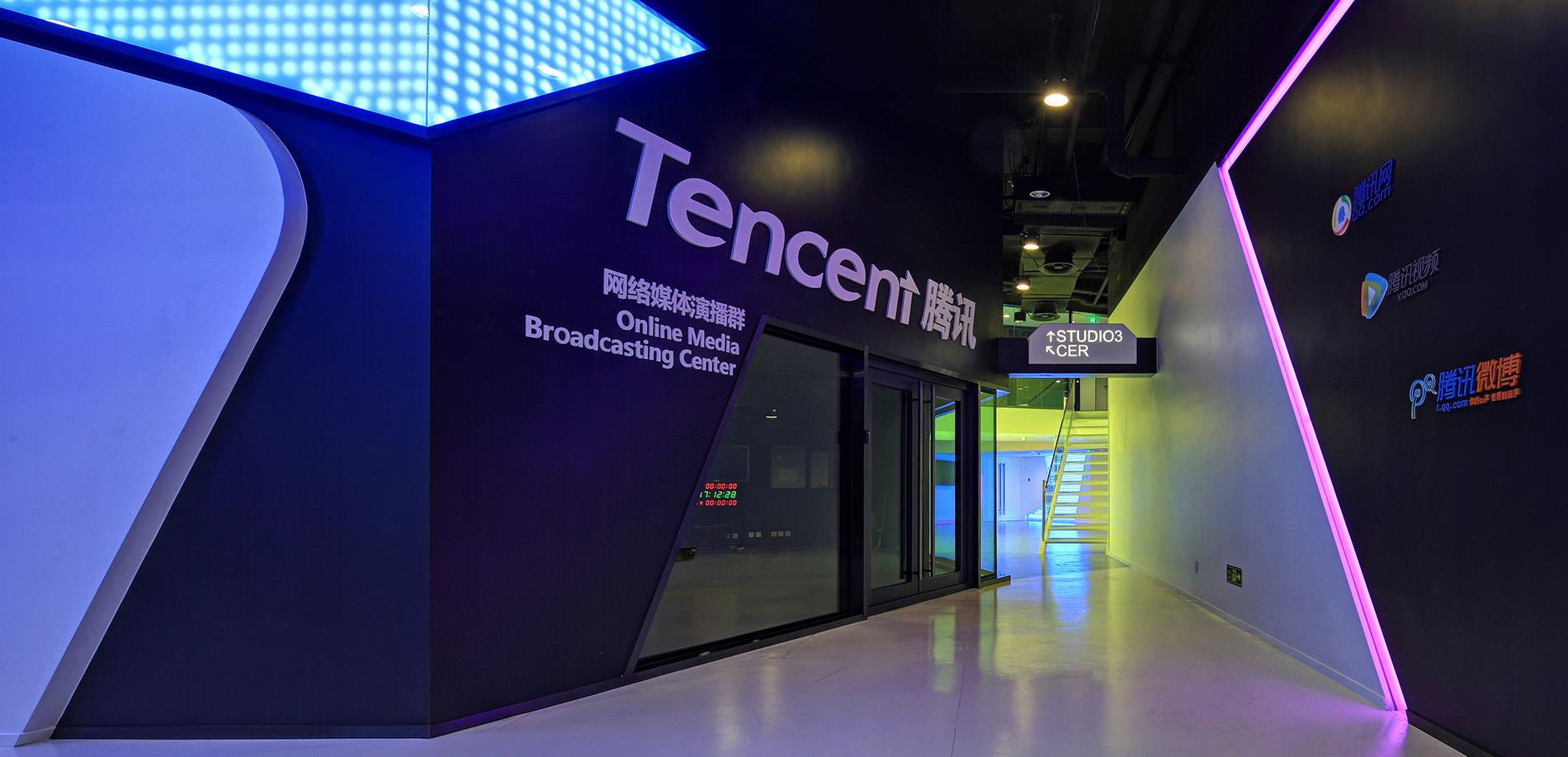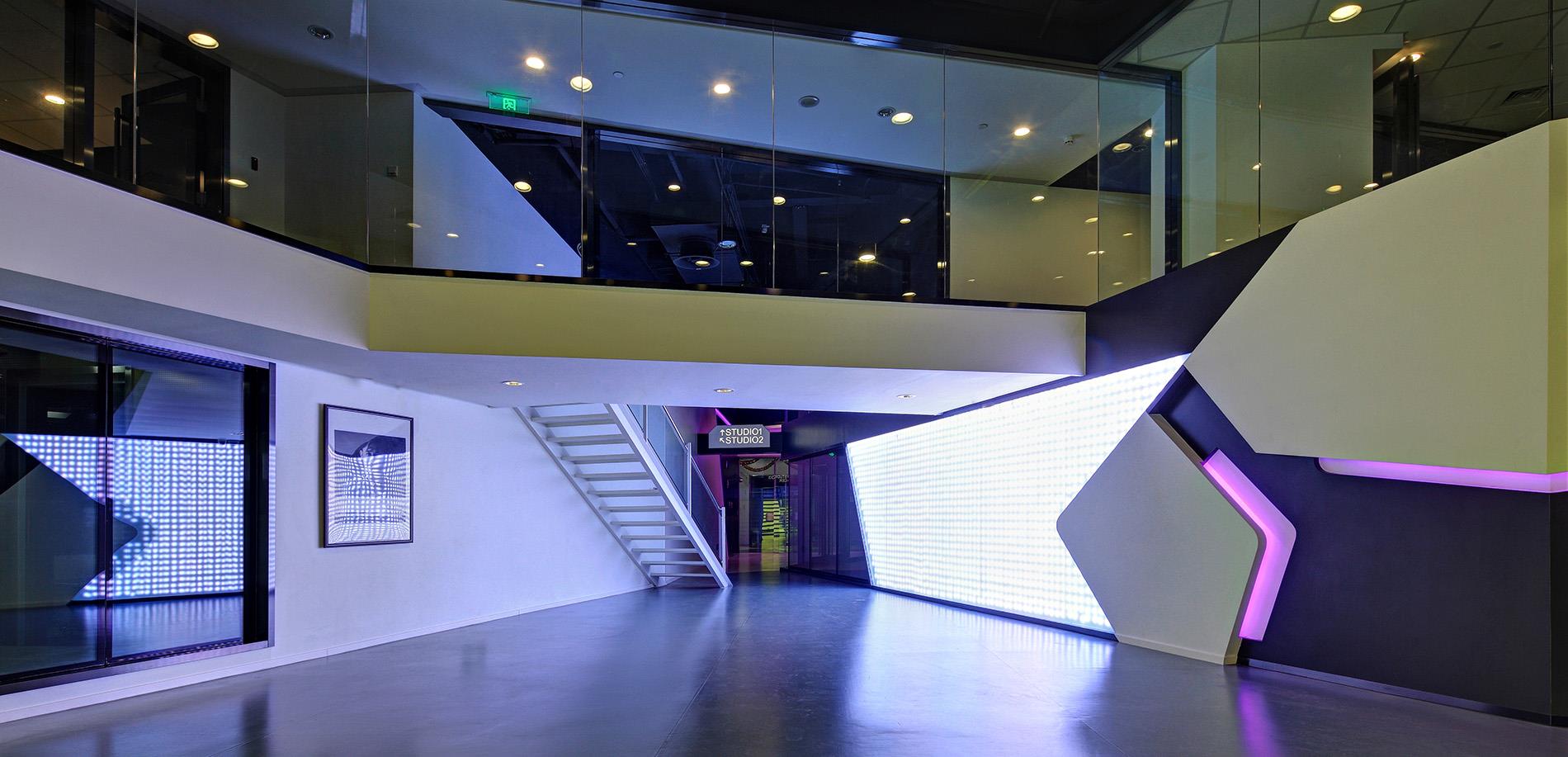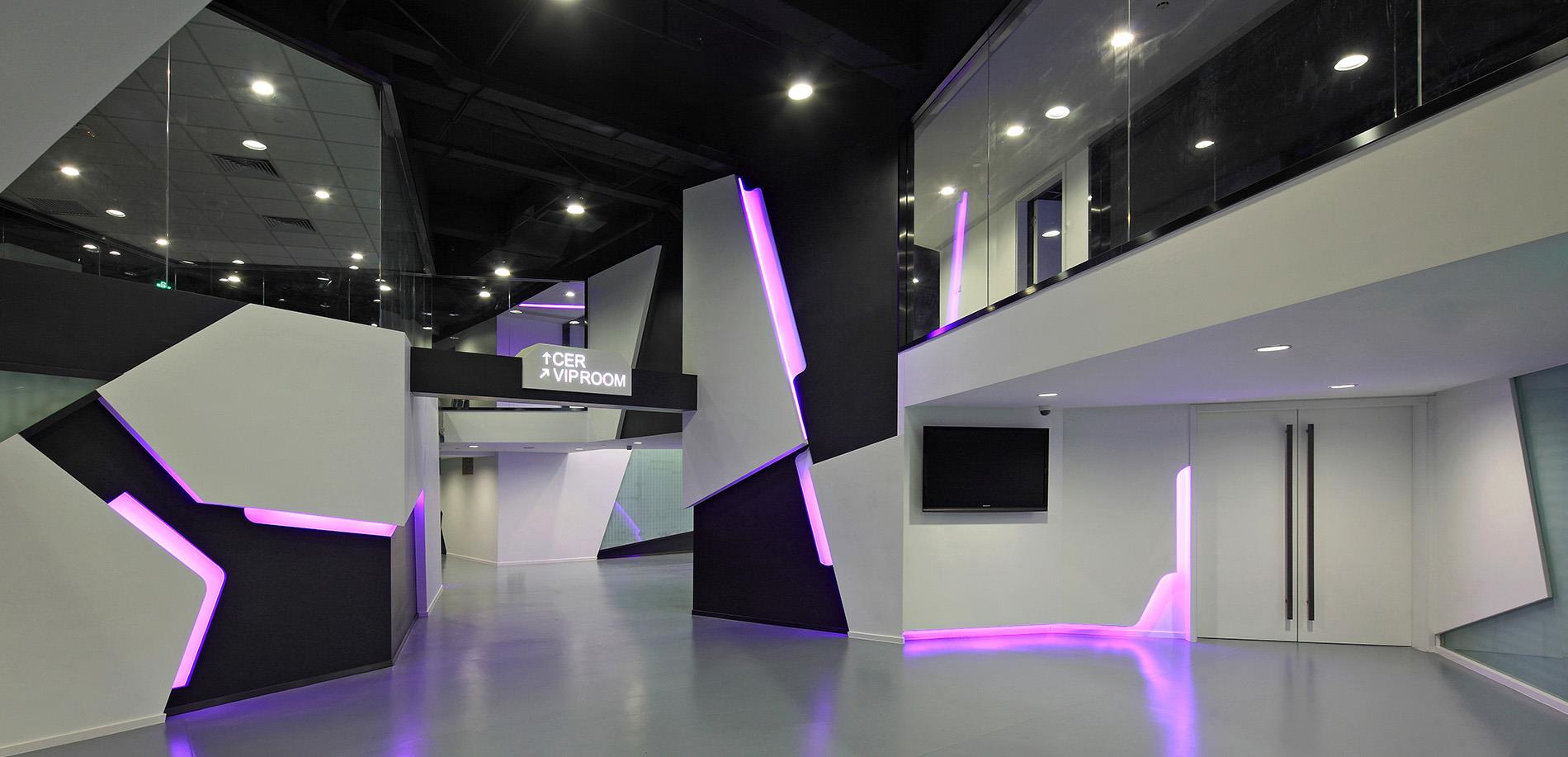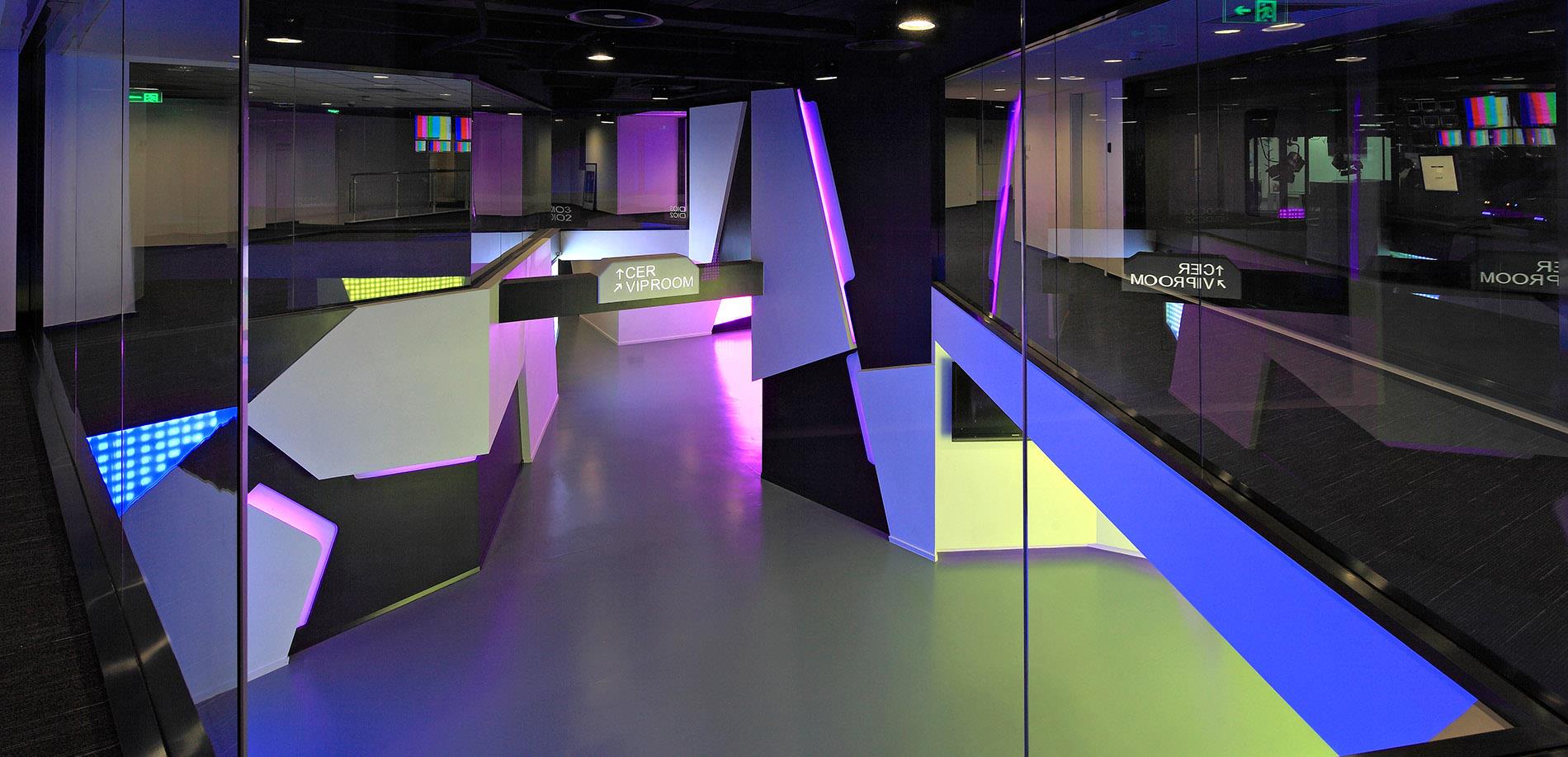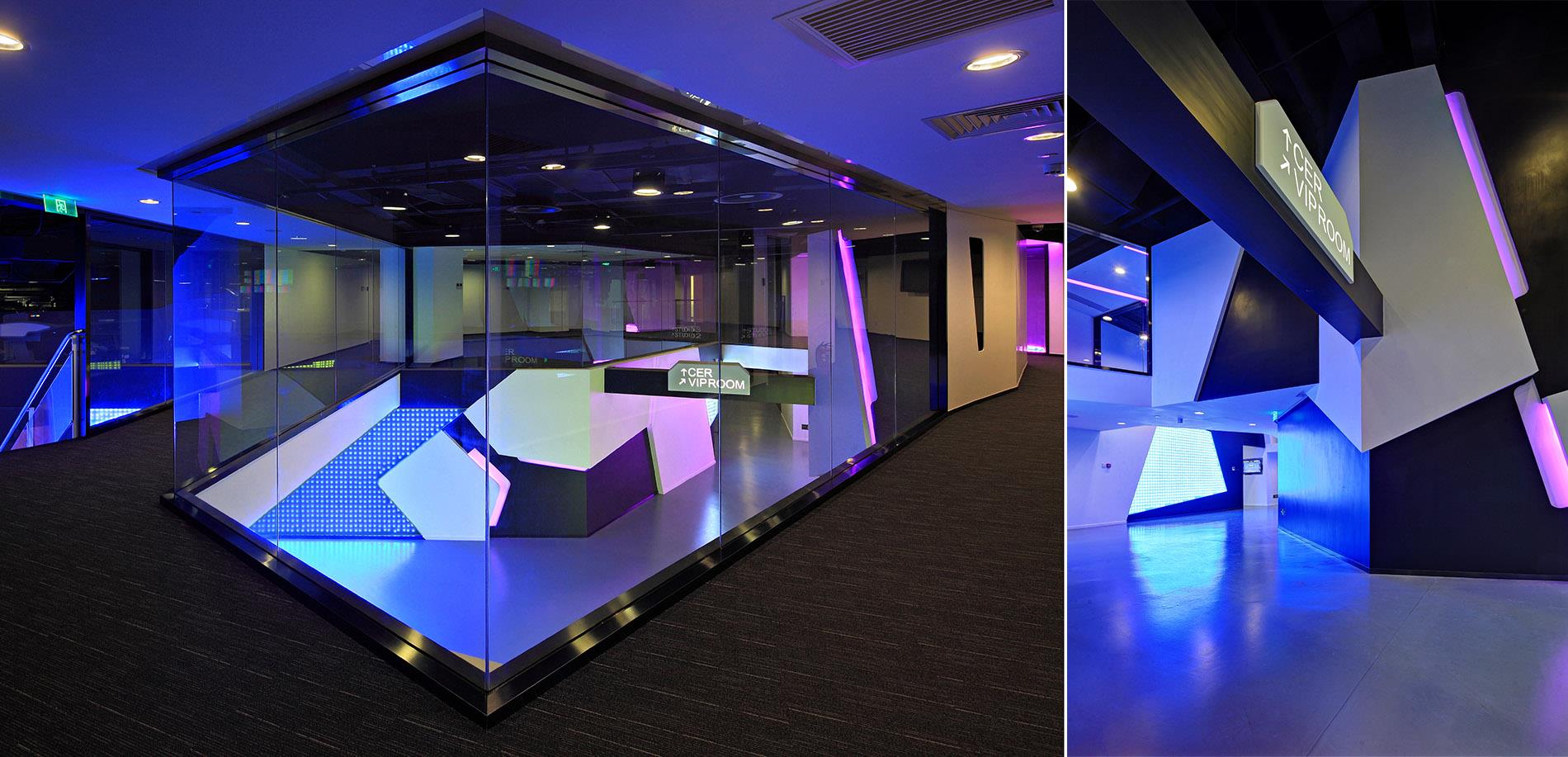 Tencent Studio
Location

Sigma Building,Haidian District,Beijing

Project Area

2700㎡

Completion Date

2012

Service

Interior EPC
Project Facts
This studio isTencent's flagship studio in Beijing, fully demonstrated the unique and innovative corporate charm and its image.
The studio is structured by one floor and an additional level, which is built as multidimensional space. The first floor function space concluded a conventional interview hall, an arts studio, a conventional studio, and a live match studio. In the middle of the hall is a wide exhibition center. On the second floor, the ring corridorand pontoon bridgesurround a semi-private multilateral transparent environment.Audience can waitand gather here.It is the visual center of the entire studio.
The public areas of the studio are composed by the sloping wall of glass and solid plate dynamic space transformation. Tilt scattered components, board sutural outline of the lighting strip, the peculiar shape LED light screen, black-and-white staggered with the actual situation isoform block, all of these constitute the transformation and mysterious multi-dimensional space.
The original concept of the projectwas by Hong Kong Arts Ultra design team.According to the situation and client needs, we adjusted the design and construction drawings, deepening built mezzanine floor. We conquered manydifficulties during the construction, and finally achieved satisfactory completion of the high-quality effect.