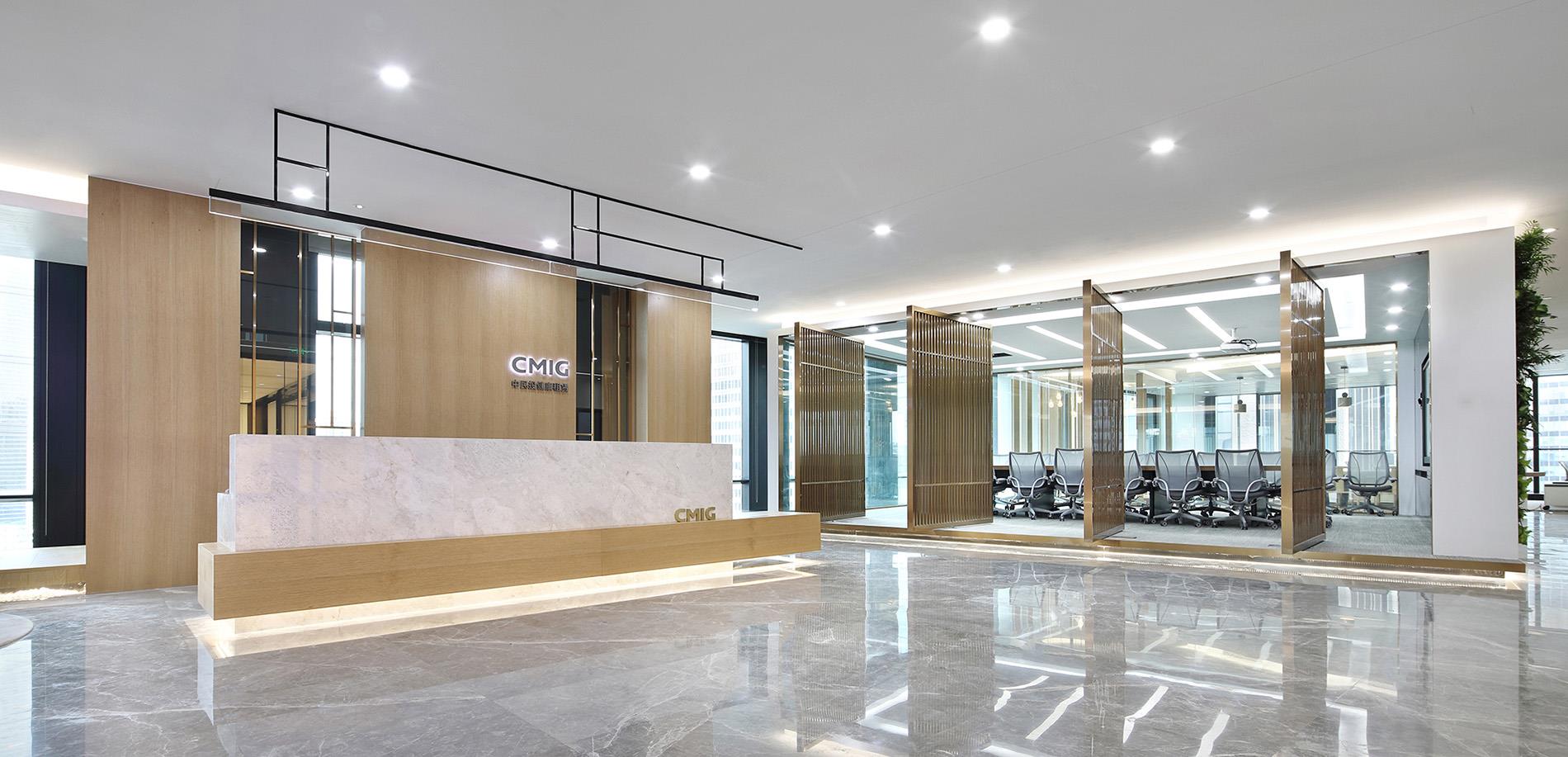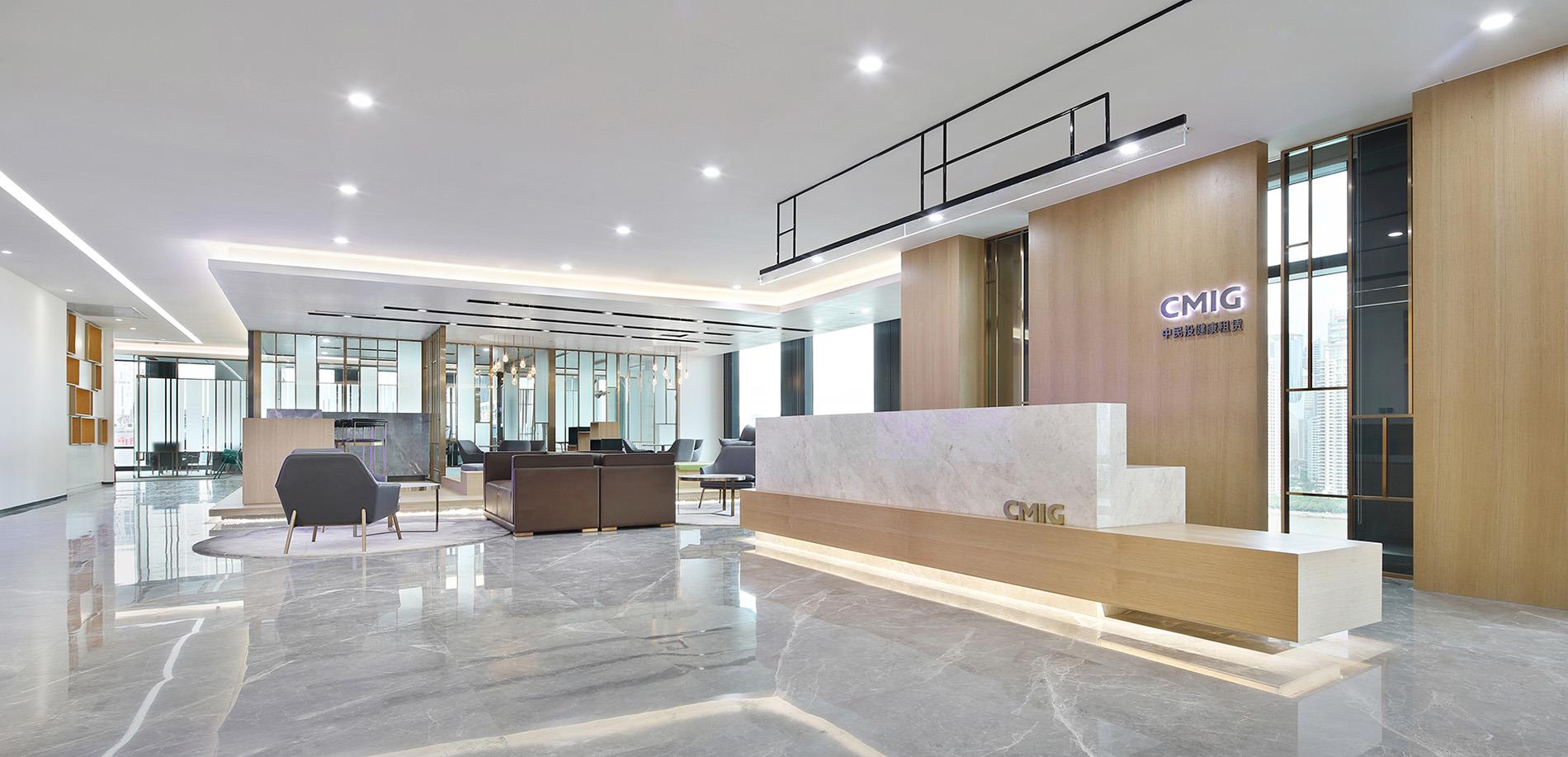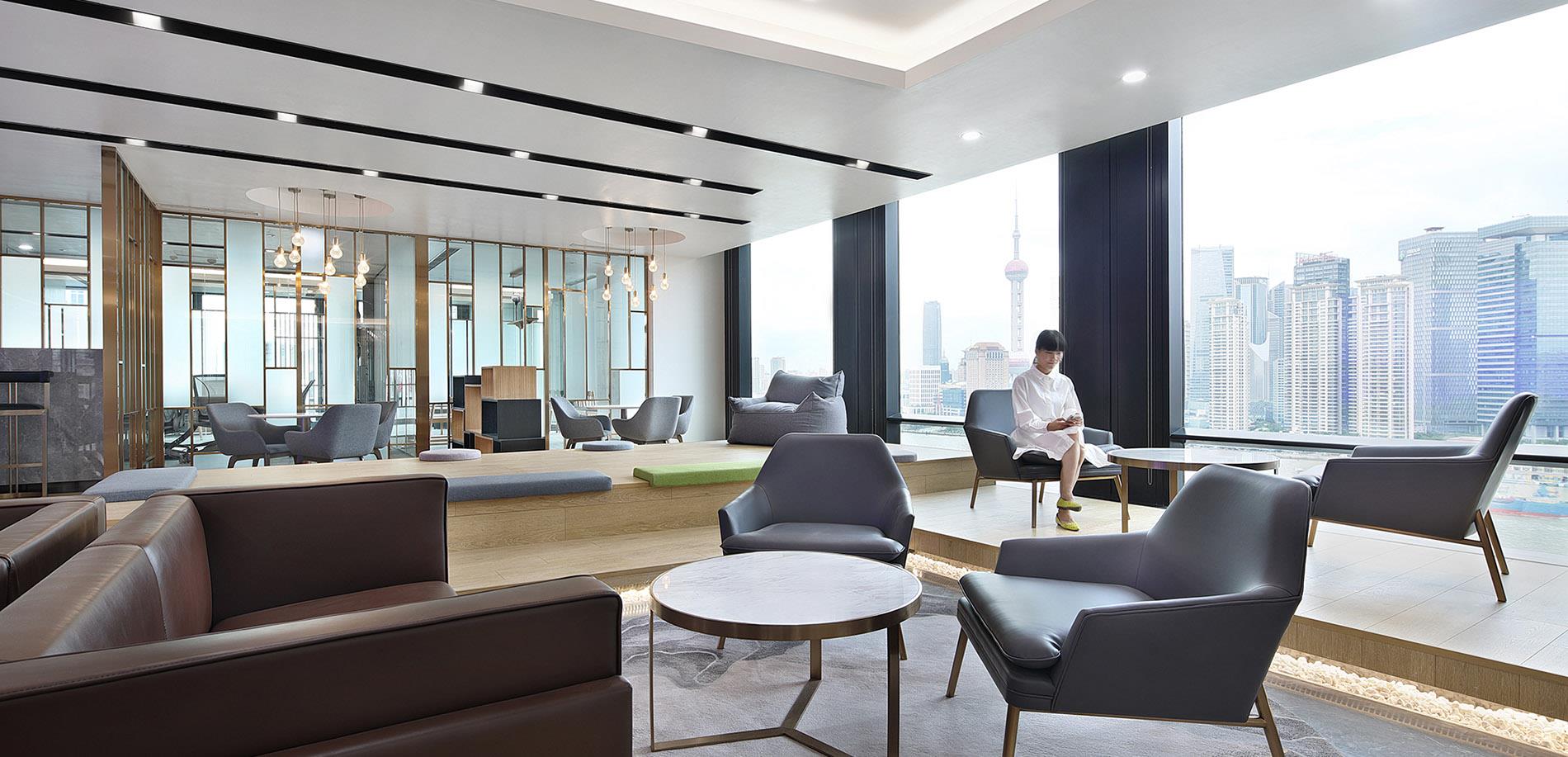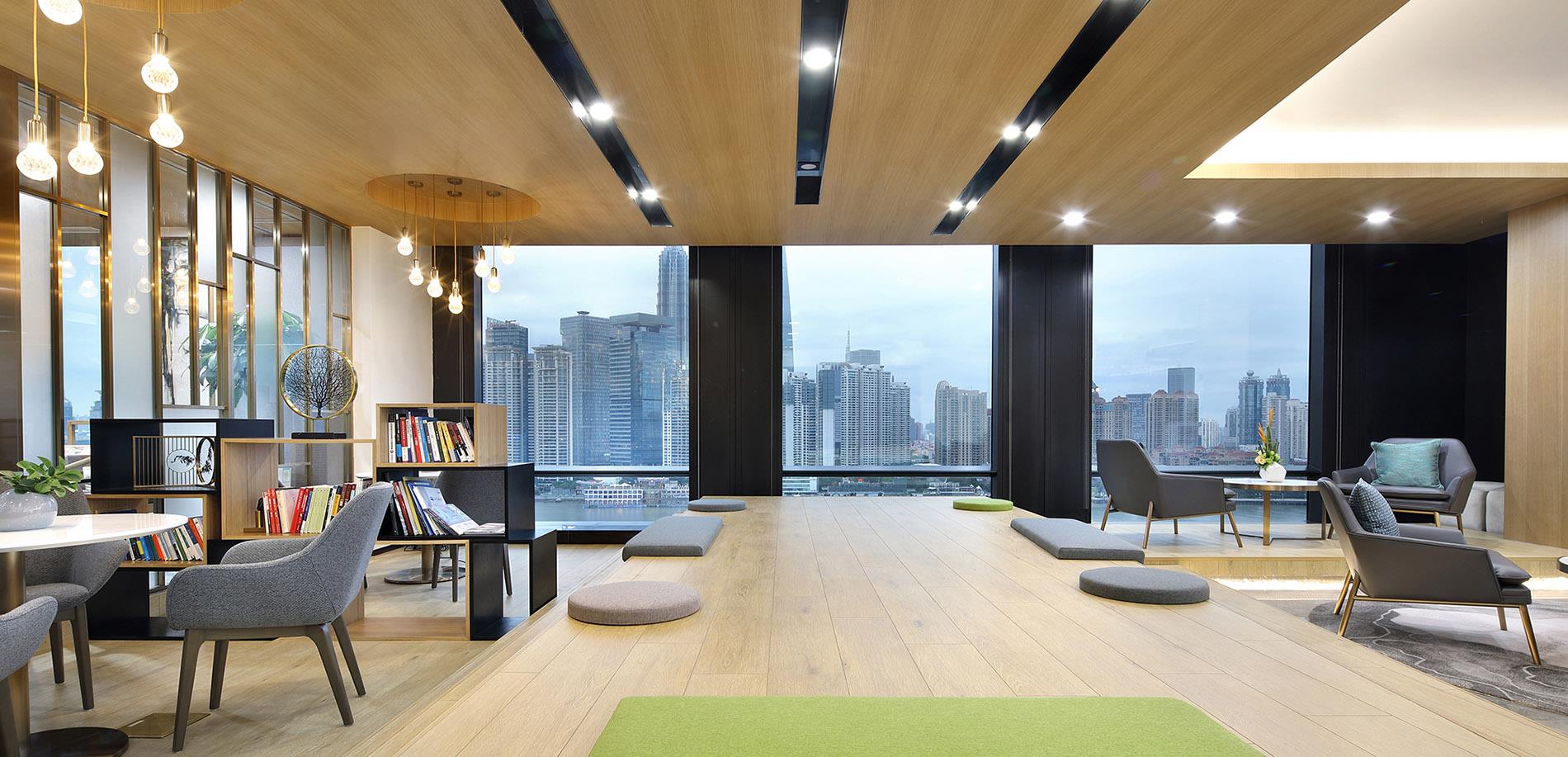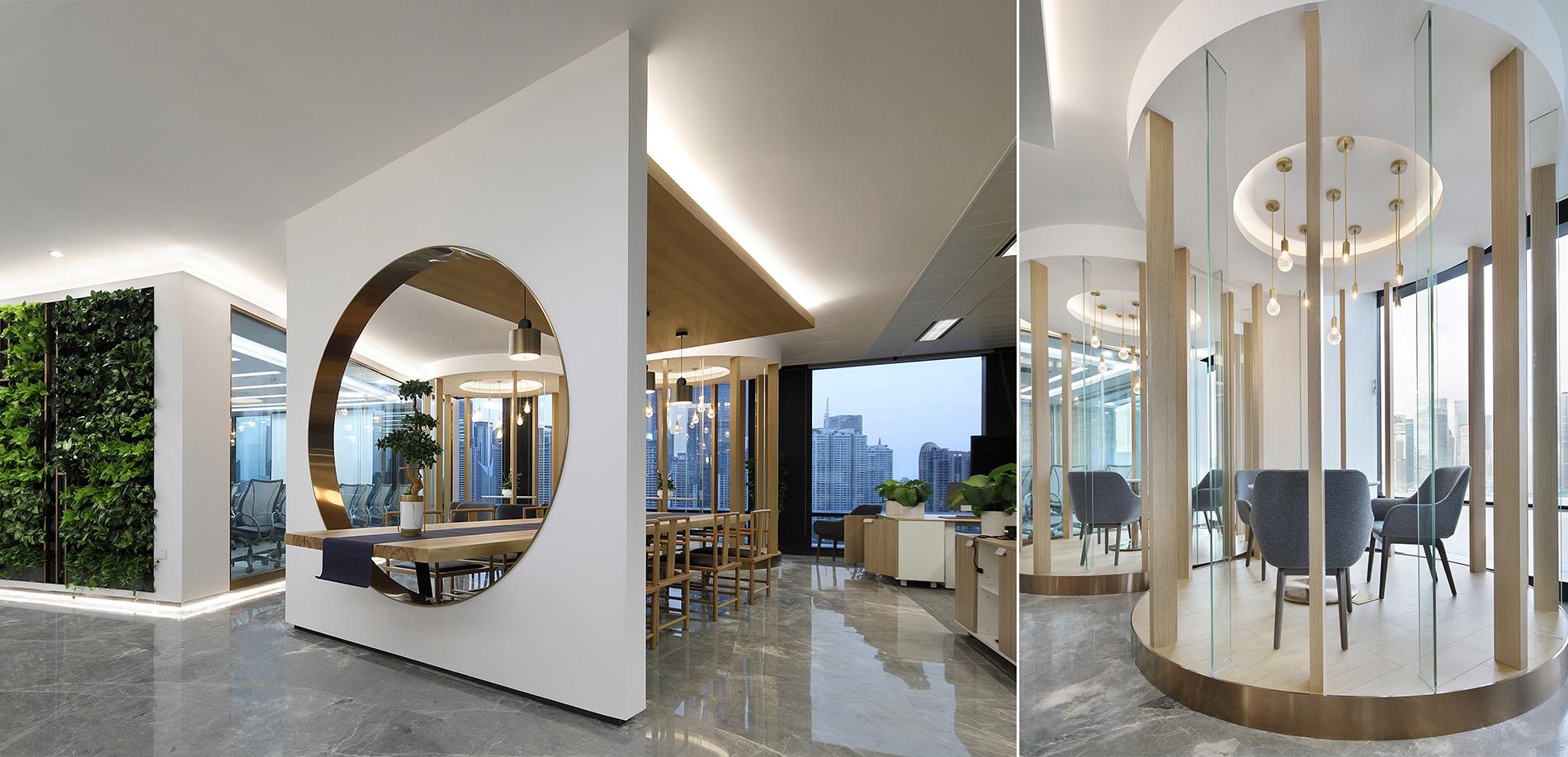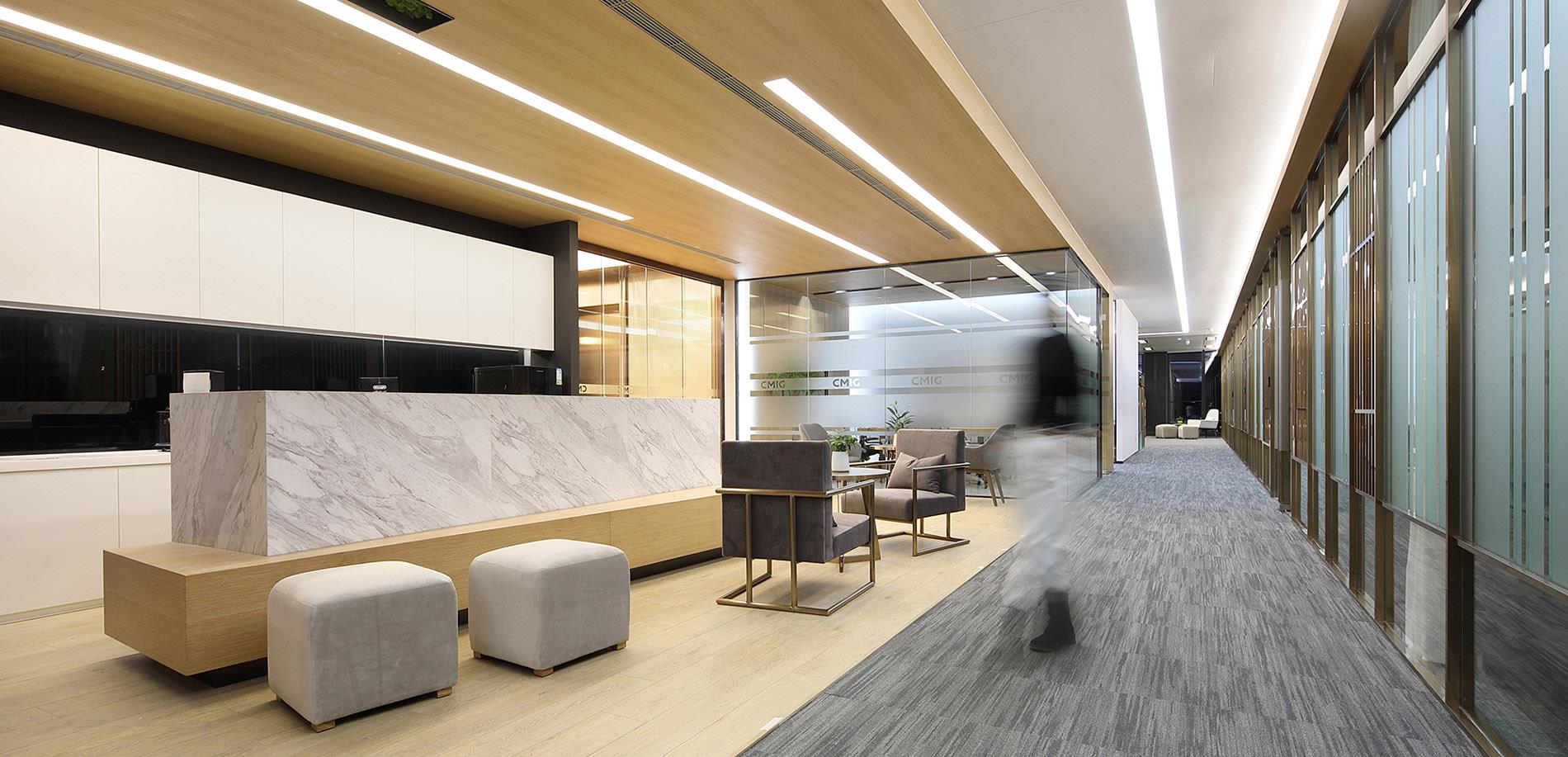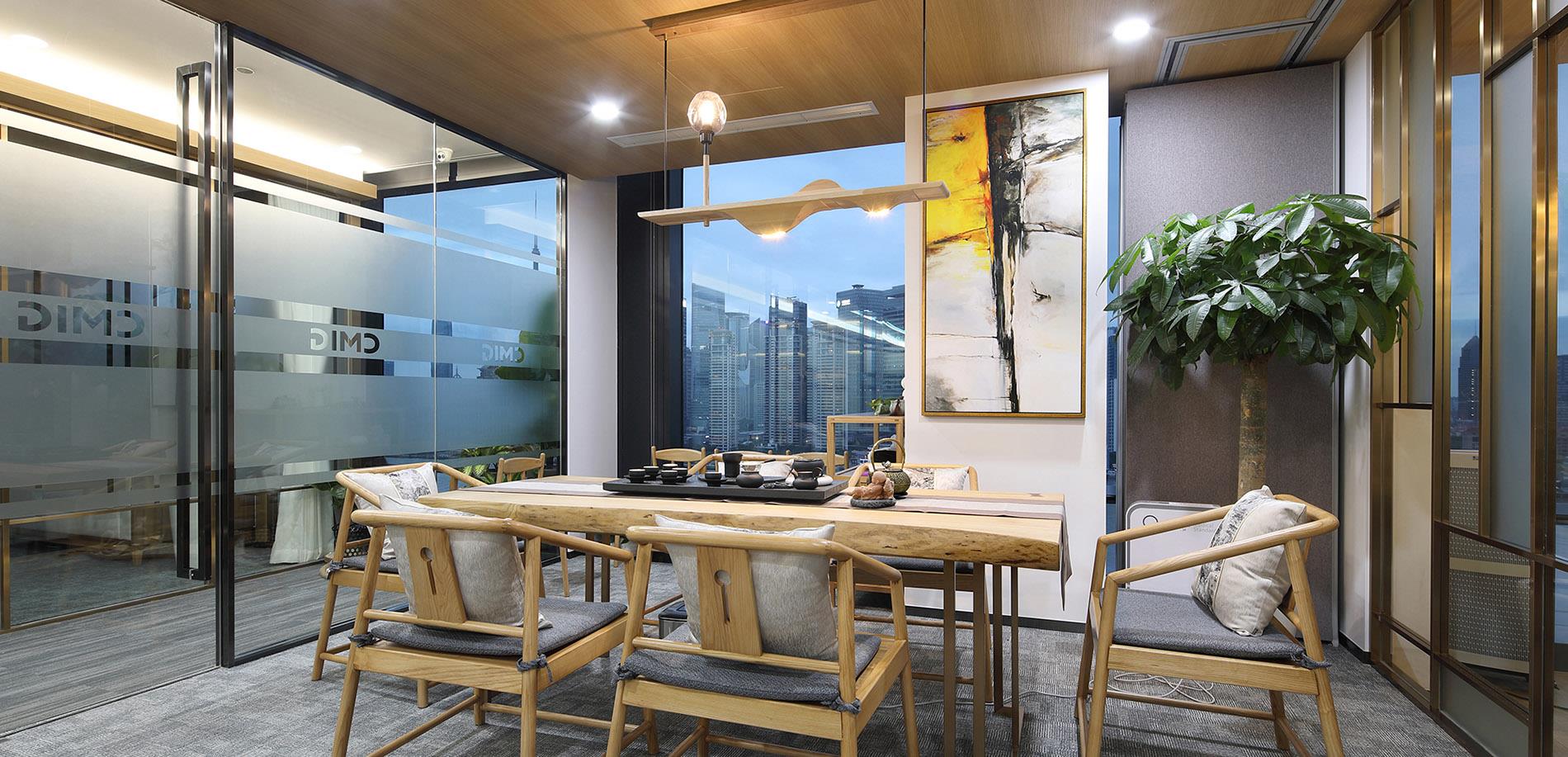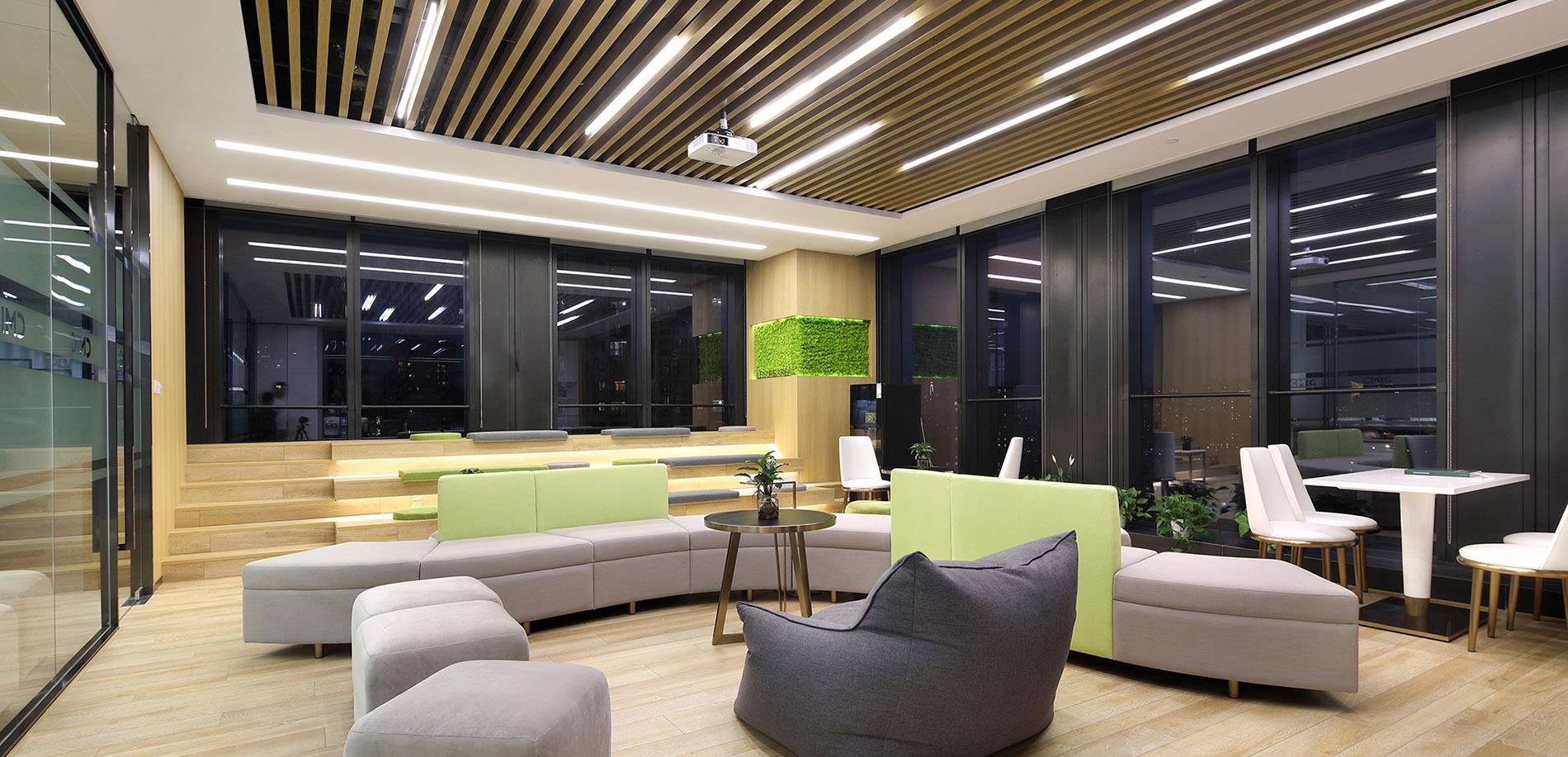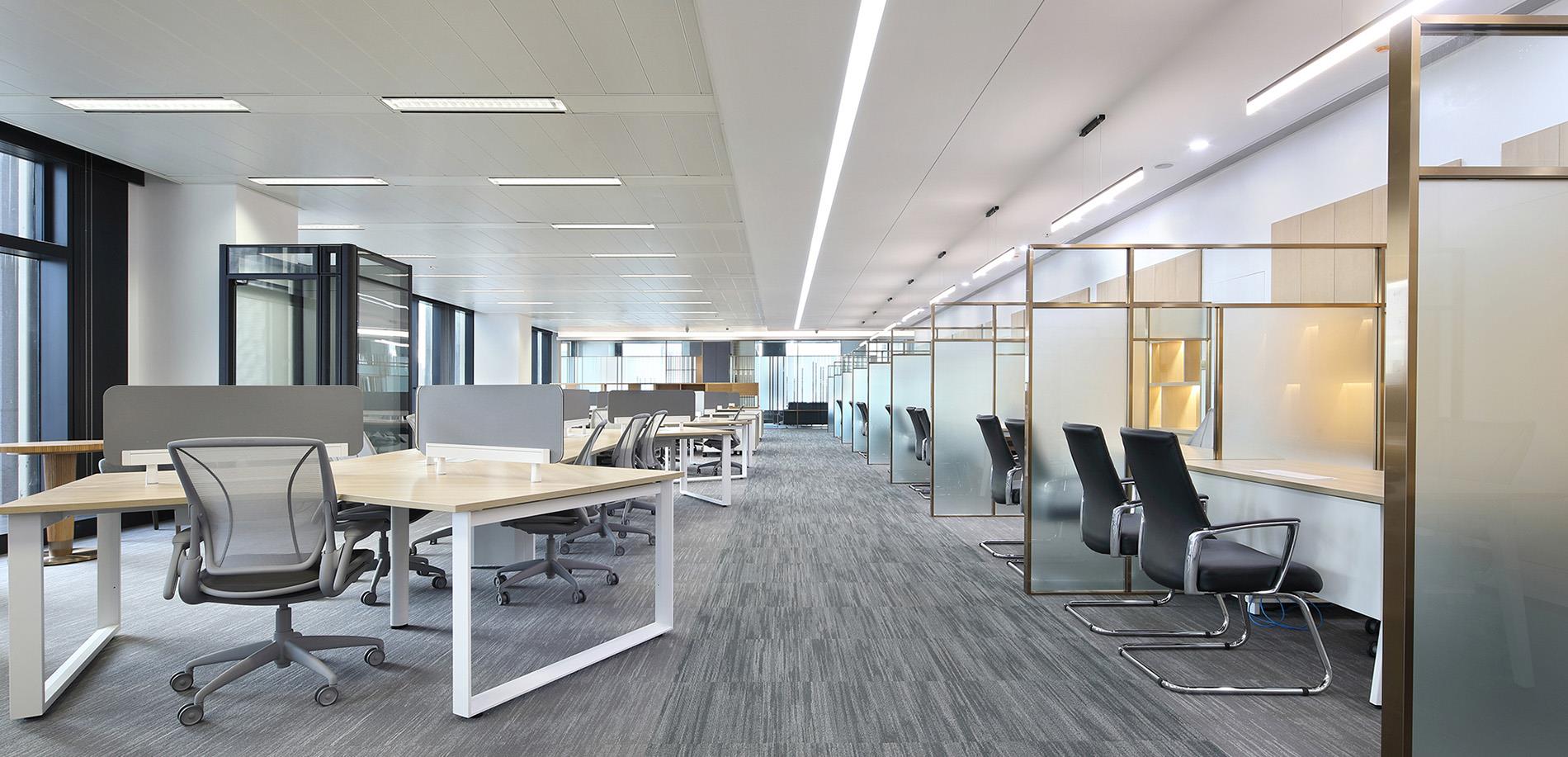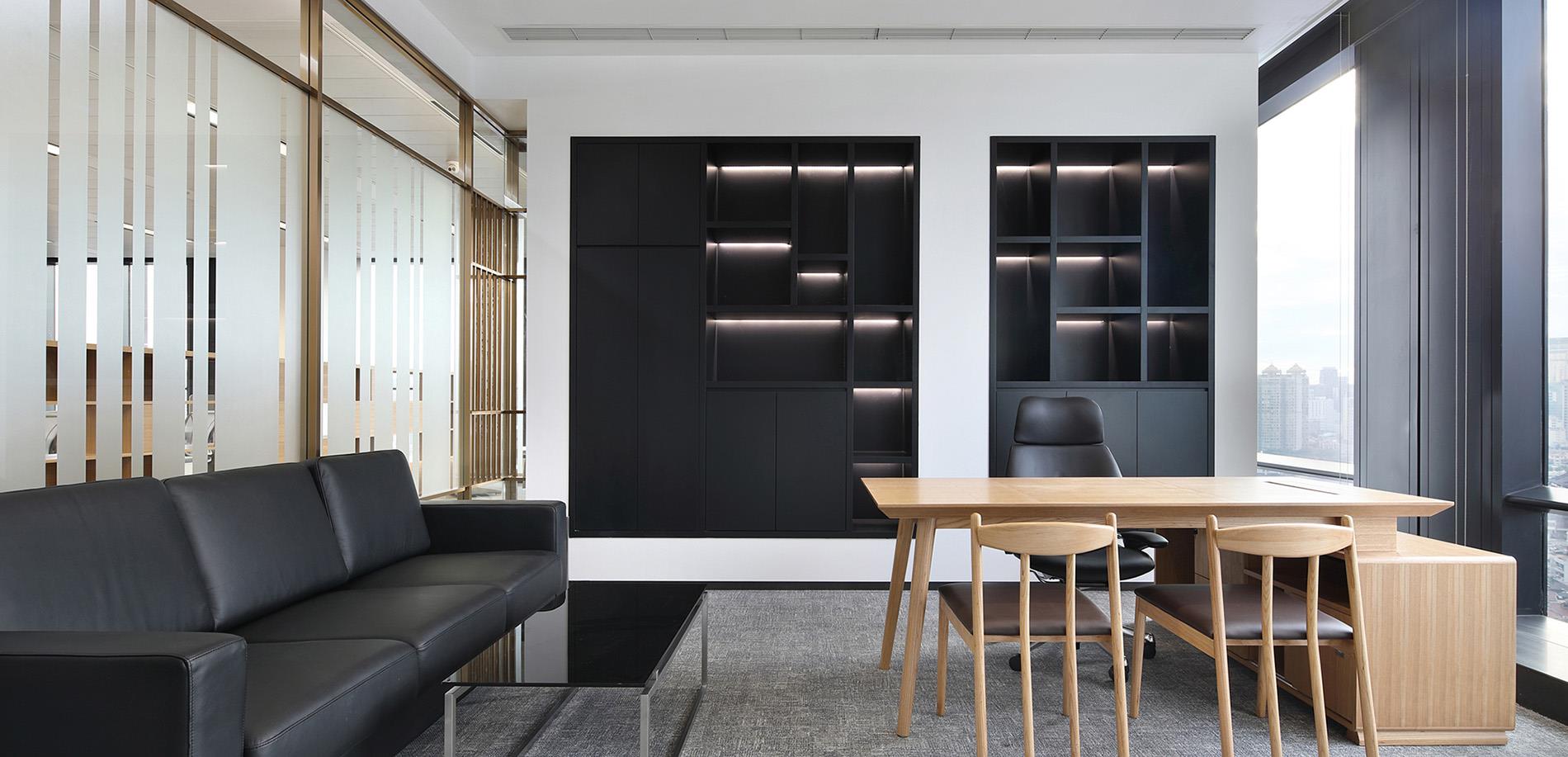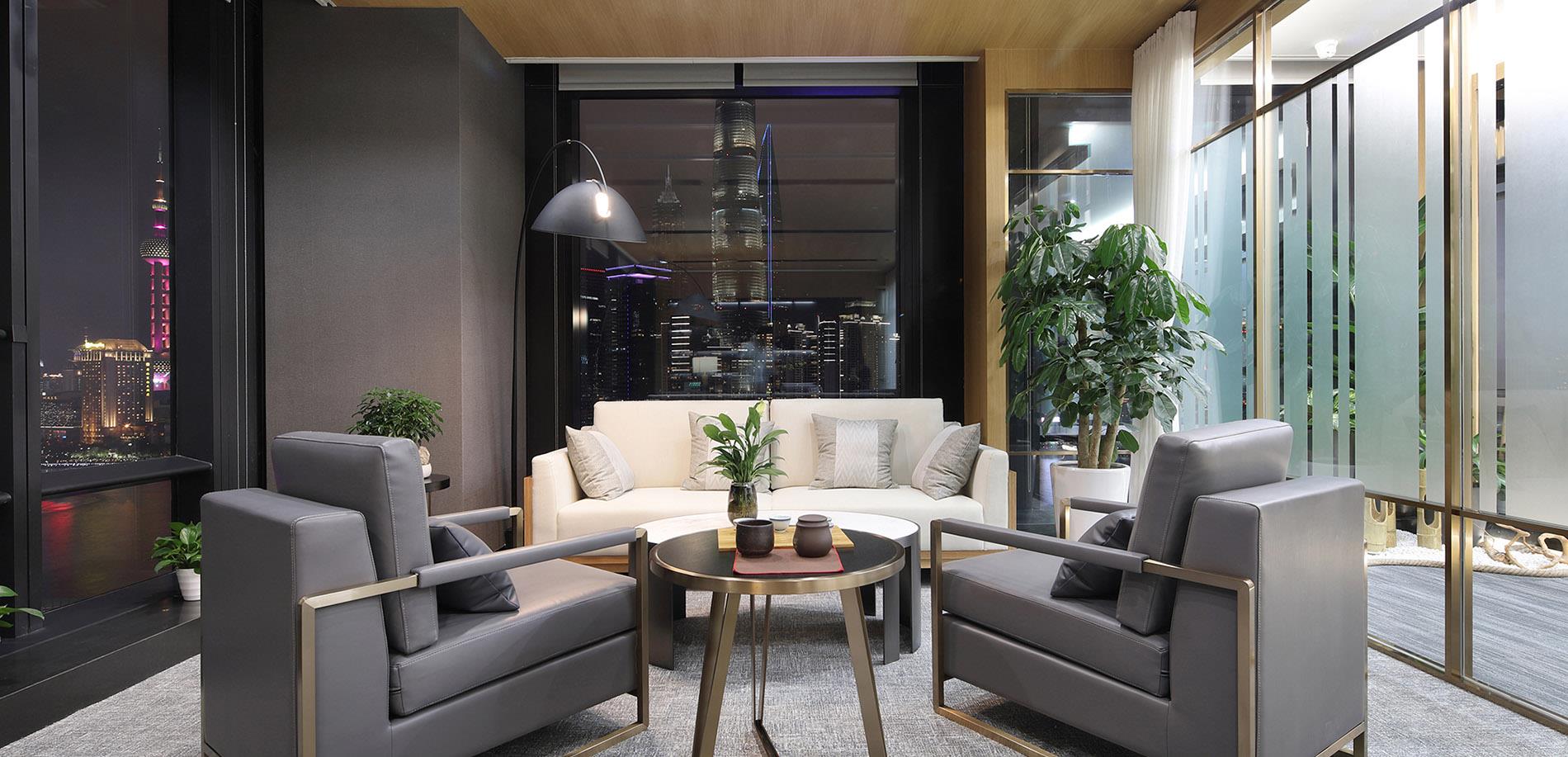 China Health Investment Leasing Office(Shanghai)
Location

The Bund Finance Centre,Shanghai

Project Area

2379㎡

Completion Date

2018

Service

Interior EPC
Project Facts
Combining with the characteristics of CIVIC and the trend of modern office, we choose simplicity, nature, science and technology as the theme, the main space adopts the natural wood color, green and gray land, which not only shows the harmonious coexistence between man and nature, but also expresses the company's overall development concept and prudent and restrained style of work.
Walking into the minimalist wooden reception background wall, breaking the traditional concept of entity wall, using art partition and glass combination, both enhance the artistic sense and permeability, without losing reason and temperature. In order to better integrate with the architectural style, the shape and material of the front desk also focus on showing a simple but stable texture, creating a professional, high-end, trustworthy corporate image. The reception area is integrated with the waiting area. There is no wall separation.
The conference room is separated by fence-type metal rotating iron, which is different from the ordinary solid wall method. It breaks the rules and regulations, complements the front room and is naturally transparent. In order to ensure that the indoor layout is open, but also take into account the privacy of the meeting.Large floor windows ensure sufficient daylighting, through the glass curtain wall to see the beautiful Huangpu River, in the middle of a special design of a small landscape, such a scene in the way, the combination of internal and external beauty, virtual and real, indistinguishable indoor return It is outdoors, embodying the harmony between human and nature in the green and ecological concept of CITIC.